She Started Her Print Shop in an Attic – Now She Has Nearly 10,000 Customers
Tami Napolitano, a Women in Wide Format Award winner, knows a thing or two about scaling a large-format business.

Tami Napolitano
Owner | Awesome Graphics
Rutland, Vermont
AP: According to your nomination form: "In 1994, Awesome Graphics (AG) had a humble start in the attic of Tami's home, centered around a Color Span wide-format printer and just a handful of early customers. Now, AG has grown to more than 5000 square feet of commercial space, employs more than 11 staff members, and has nearly 10,000 customers." How has transitioning from your home to a brick-and-mortar location impacted your business as well as your leadership skills?
TN: Once we purchased a brick-and-mortar location in a highly visible area, my business began to grow steadily and has continued on that trajectory year after year. In 1994, my home was a great starting location, but Awesome Graphics needed a place to call its own. We needed a bay for all the vehicles we wrap and have needed more workspace as we have grown.
My leadership skills have had to evolve, as well. Growing from a close-knit shop with two to three workers to an established company with 11 employees has forced me as an owner to continue to scale and adapt. I have learned a lot over the years, and the happiness of my employees is something I take very seriously.
AP: Your nominator says: "Tami knows the best way forward for AG and the industry is to invest in our staff through training, like sending installers to Minnesota to be 3M trained and certified, focusing on the skills needed for the varied types of wide-format applications we offer. She also invests time and capital into the business, expanding and updating our equipment, researching new technology and attending tradeshows to keep up to date as the industry evolves, so that we can offer our customers the latest and best materials. Thanks to this vigilant approach there are few projects that we will not take on. If we do not know how, we are encouraged by Tami to do the research needed to figure it out." How has training, financial investment, and research affected the growth of your company as well as employee and customer retention?
TN: Ongoing employee training keeps team members engaged and interested while honing their skill set. I find the more you are willing to invest in your employees and their future, the more likely they are to want to stay with you and be a part of your long-term vision. Large-format printing is an ever-evolving industry, and it is imperative to stay on top of the tech as it changes in anticipation of future client needs. Investing in new equipment and researching the newest trends keeps our quality consistently at an industry-leading level for our clients.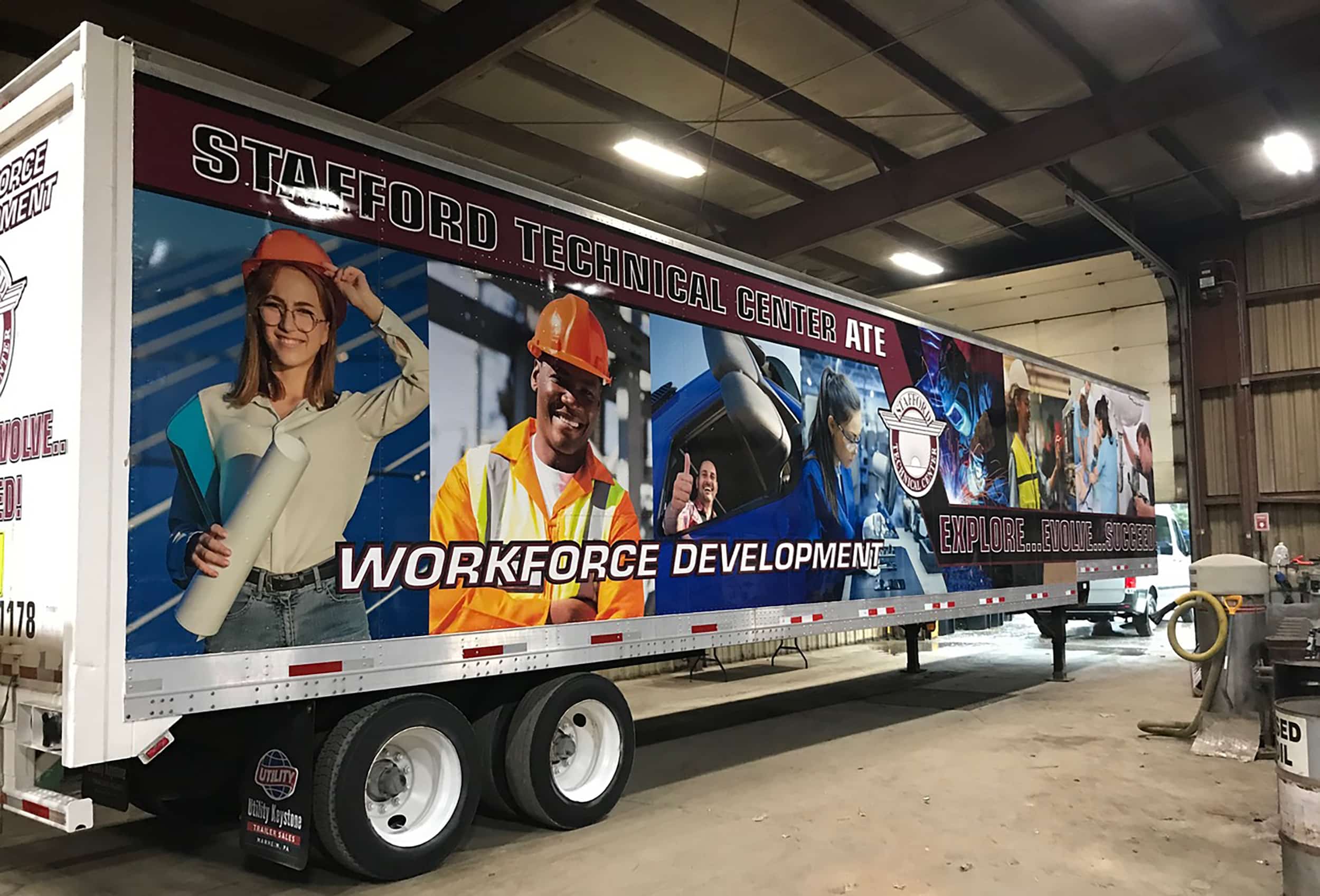 AP: What does being a woman in the wide-format digital print industry mean to you?
TN: I am honored and so thankful to have entered this field. It has challenged me to my core, and I love the fact that so many women have succeeded in a business that many would have deemed a "man's profession." I am excited to see what the years ahead bring and to continue to grow and be an asset to my community, my customers, and my employees.
PHOTO GALLERY
(3 IMAGES)
Advertisement
SPONSORED VIDEO
Printvinyl Scored Print Media
New Printvinyl Scored wide-format print media features an easy-to-remove scored liner for creating decals, product stickers, packaging labels, and more. The precision-scored liner, with a 1.25" spacing on a 60" roll, guarantees a seamless and hassle-free removal process.