Winners of Women In Wide Format Awards 2023: Kathy Moylan
Kathy Moylan, a Women in Wide Format Award winner, says investing in wide format was the most profitable decision ever.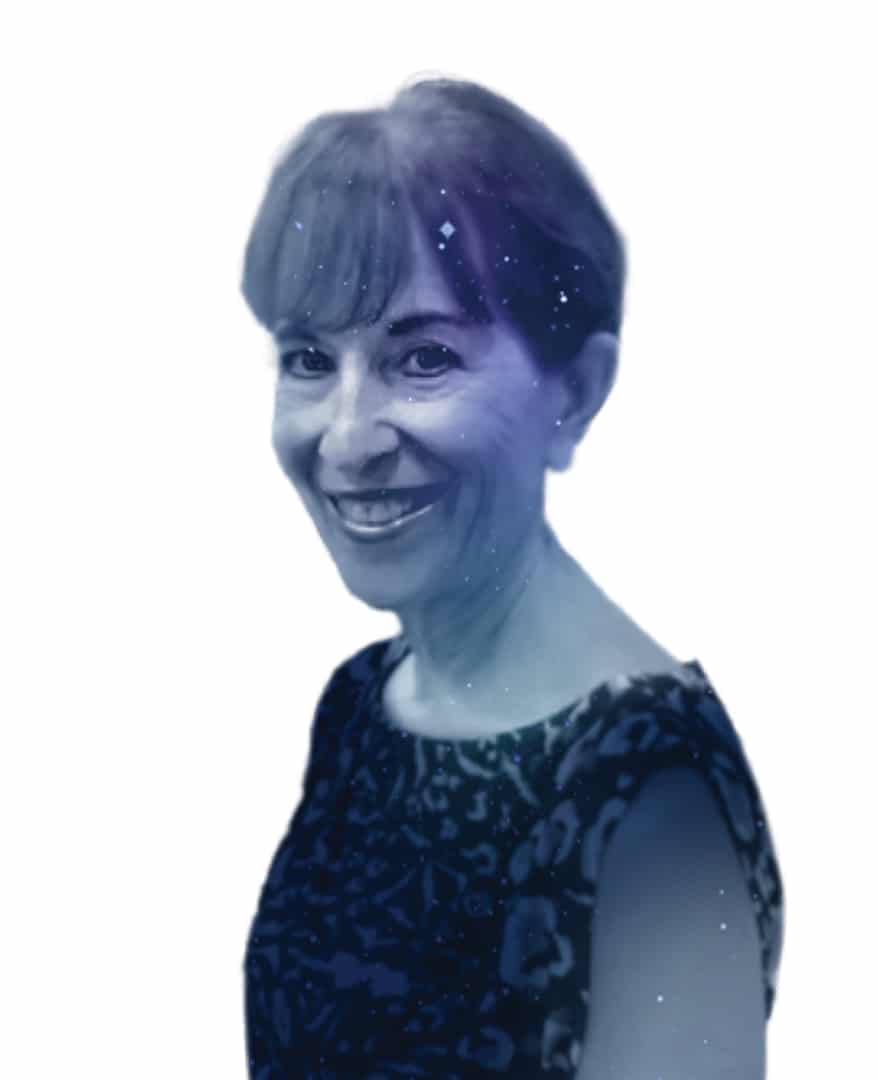 Kathy Moylan
CEO
A&I
AP: You have been in the industry for 40 years, starting out working for your parents at their reprographic shop. How has this vast experience shaped your current role?
Kathy: My parents have shaped me into the person I am today. They are the two most influential people in my life, and they are still with me as a steady support foundation even today.
Working at my father's shop taught me to have strong moral values, personal responsibility, honesty, and trust. He showed me how to be compassionate and to be a respectful person in life. While he showed me how to have fun and laugh, he also taught me the meaning of hard work. I started sweeping and cleaning the shop, learning how to operate the printing machines, bind books, and answer phones. I realized then the value of training and teamwork. He taught me how to work hard and never give up. My mother taught me the importance of effective communication, collaboration, and creativity. She taught me about the importance of people and how to care about everyone.
They were kind, thoughtful, generous, and honest. I attribute much of who I am as a person to my parents' influence. As a business owner now, I am proud to say that I see my employees as my success, and I am grateful to have a team where we share the same vision for the future. I encourage each of them the way my parents encouraged me, to always ask questions, and look to the future for new and exciting products we can share with our customers to enhance their business. Put in a good day's work, and you will never have regrets.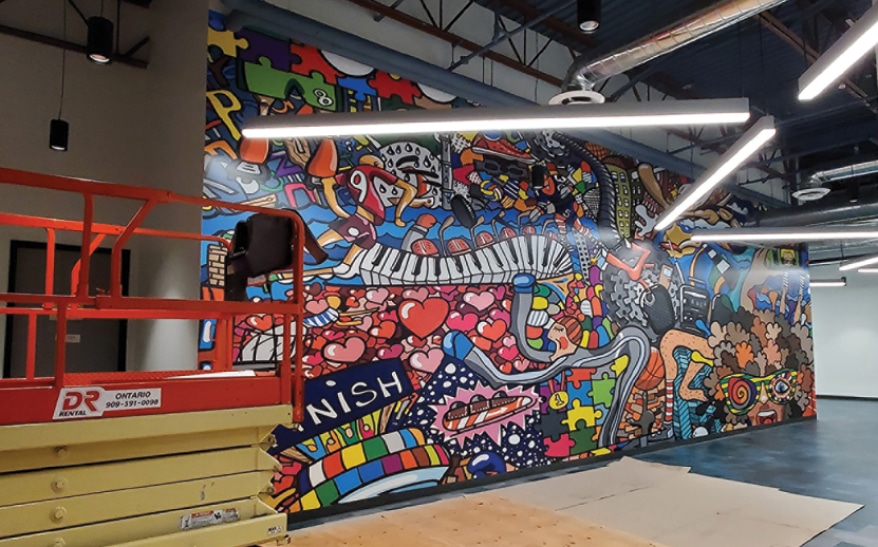 This "Banksy"-type graffiti graphic adorning the main entrance to Summit College is a recent example of how A&I leverages wide-format printing.
AP: Your nomination form states, "She could have settled for just printing large black and white, scanning, brochures, and business cards, but she wanted more. She is constantly encouraging everyone around her to go the extra mile, ask questions, and learn outside their comfort zones. She believes wide-format digital is the future, and she has already made grand steps to push the industry forward." How has adding wide-format digital print affected your business today?
Kathy: Wow. I had no idea when we stepped into the wide-format arena that it had endless possibilities. We started with a large printer, and just to print directly on an array of substrates was exciting enough. Then I thought it was time to reinvent my company. Wide-format digital printing was going to be challenging and [would present] a learning curve, but once we mastered the basics – and we did – it was the most profitable decision we ever made. We were on our way to giving our customers larger-than-life options to enhance their business spaces and help them get them noticed. Finally, we could offer them complete office beautification products like wall coverings, murals, and window vinyl. We could print wayfaring signs, directories and large construction banners and artwork. Wide-format digital print has affected my business in such a positive way that we will keep going forward, and we are committed to our big wide future!
AP: What does being a woman in the wide-format digital print industry mean to you?
Kathy: [It is] an honor and an achievement knowing that I am a part of a growing industry that keeps on moving forward with innovation, creativity, and vision. As the wide-format digital printing industry evolves, I want to be a part of it as a woman owned business looking into the future with excitement.
Advertisement
SPONSORED VIDEO
Printvinyl Scored Print Media
New Printvinyl Scored wide-format print media features an easy-to-remove scored liner for creating decals, product stickers, packaging labels, and more. The precision-scored liner, with a 1.25" spacing on a 60" roll, guarantees a seamless and hassle-free removal process.