Wall Décor Trends for 2022 – What Digital Printers Need to Know
These 7 examples show the immersive experiences that interior designers are looking to create.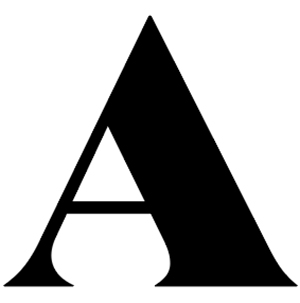 MERICANS CONTINUE TO navigate reentry into the post-pandemic world, and the good news for wall décor designers is that people are reengaging in public spaces and seeking environments that are expressive, uplifting, and even more visually immersive. Bigger and bolder really is better, as evidenced by the dazzling display of patterns being developed by members of the Wallcoverings Association. Made even more popular as a result of pandemic confinement are oversized, panoramic florals and colorful botanicals that suggest exotic locales. Three-dimensional Trompe l'oeil effects also conjure the magic and mystery of glamorous destinations.
At the same time, designers are experimenting with dreamy, watercolor-like gradients that project infinite calm while still being visually interesting. Biophilia, the desire to commune with nature, continues as an important design trend as people emerge from pandemic isolation and are drawn to nature-inspired imagery. Also popular are explorations of the universe, manifested in epic, cosmic depictions that expand our everyday confines.
The Wallcoverings Association recently asked member companies about the requests they are receiving for wall décor and how they are responding. Here are just a few of the design directions they are exploring.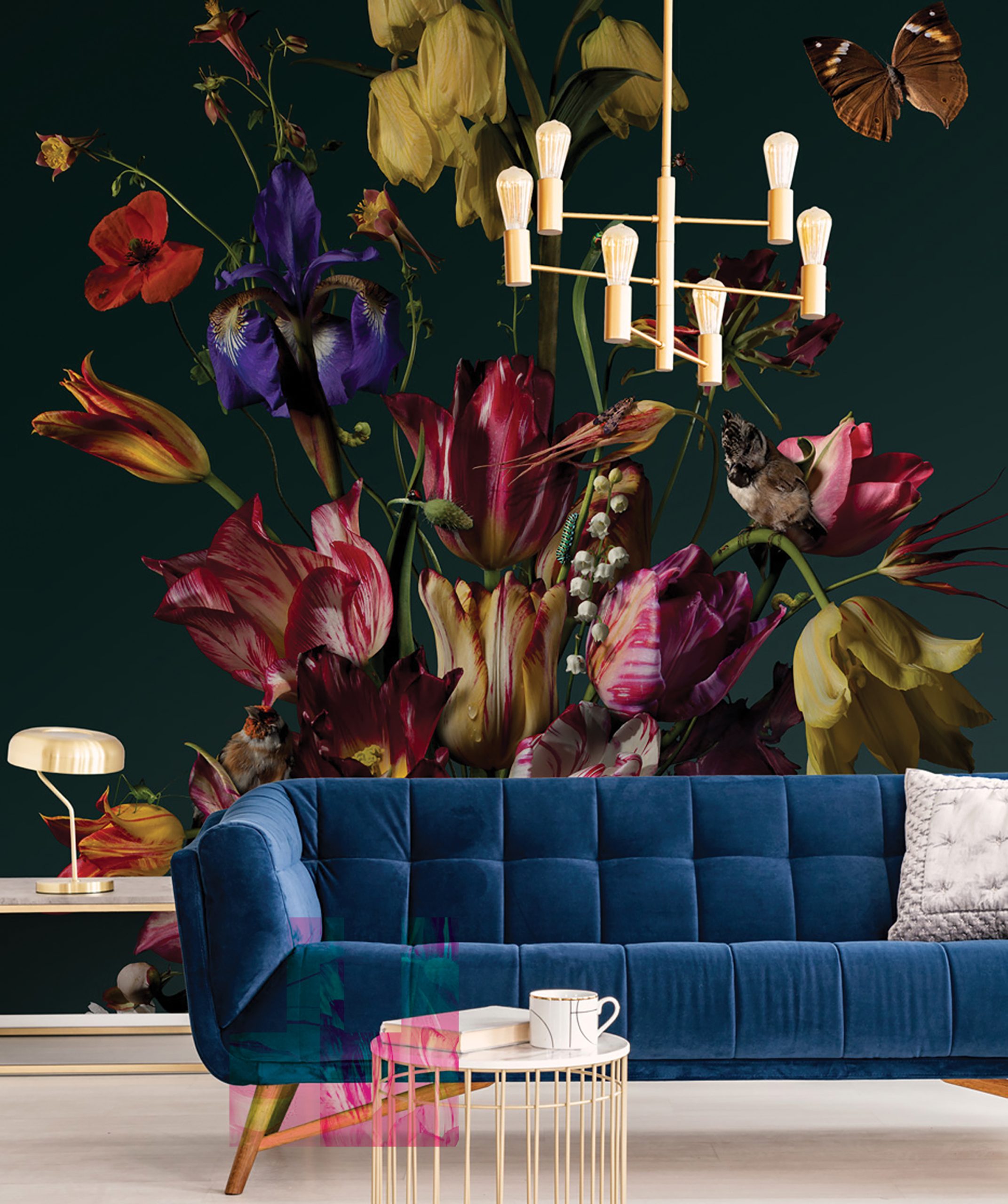 ADAPTATIONS OF AGELESS ART
1 The work of famed photographer Bas Meeuws takes to the wall in Astek's In Bloom, an exclusive collection that renders the art as larger-than-life wall murals. Meeuws' work brought a new perspective to 17th Century Dutch and Flemish still life. Using photography as a base, he pulled from his catalogue of more than 13,000 species to create intricate floral arrangements, here and there enlivened by insects or gastropods. Demonstrating mastery in skill, his hyper-realistic photographic depictions burst with gorgeous and unexpected details.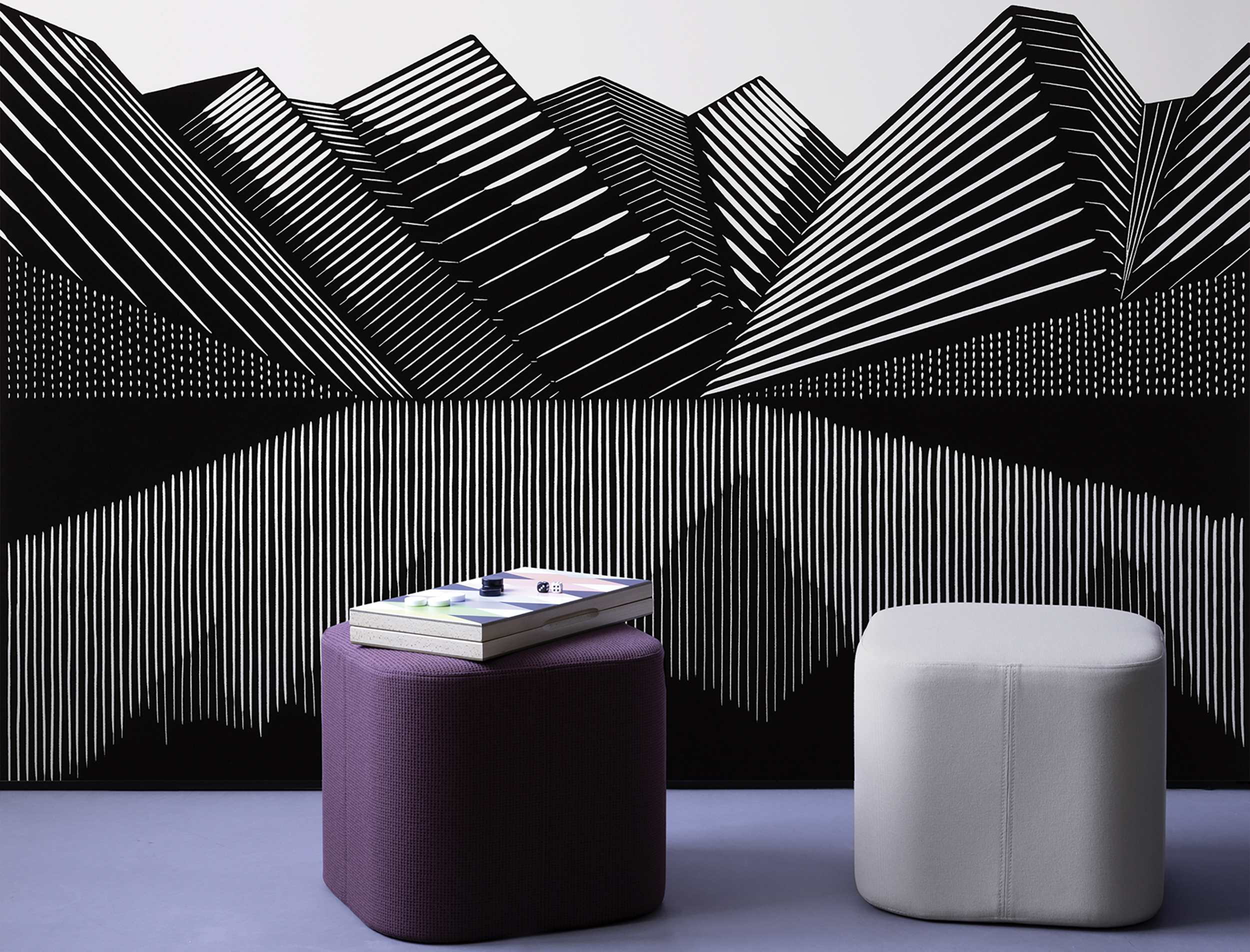 NOSTALGIC LANDSCAPES
2 From Wolf-Gordon comes abstract topography by Kari Kristensen, a contemporary Canadian printmaker and muralist. Kristensen believes that people have many memories and nostalgia associated with landscapes. Moraine Lake is in homage to the artist's grandmother, as this place in Banff National Park, Alberta, Canada, was special to her. The specificity of low northern light reflecting in the planes of the mountain surface indicate a particular location, but the feeling is a memory familiar to anyone. Kristensen's work is also redefining linoleum printmaking, a laborious process that involves drawing, carving, and inking a linoleum matrix and transferring that image to paper.
Advertisement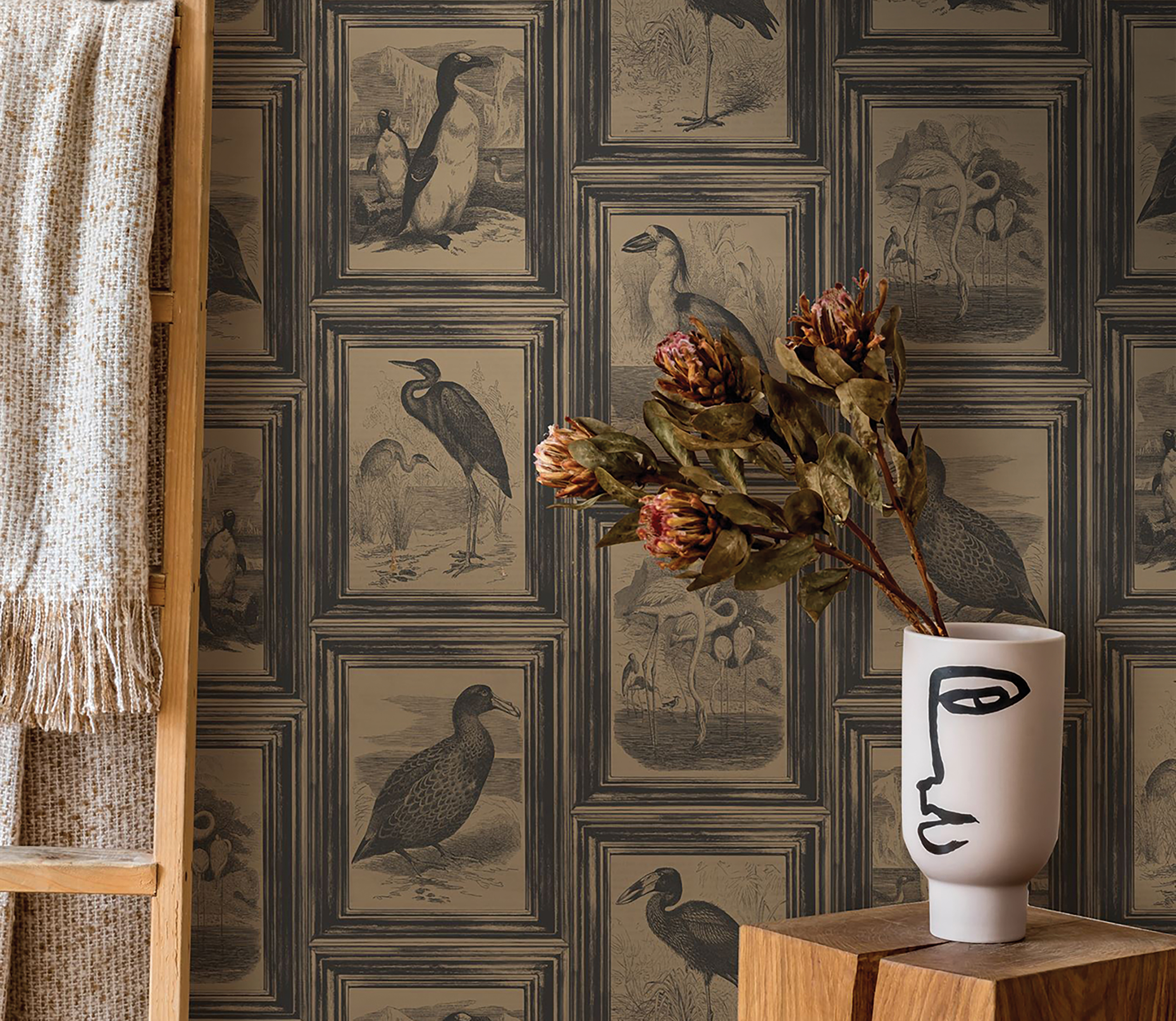 FAUX ARCHITECTURE
3 Translating as trick of the eye, Trompe L'oeil from Newmor Wallcoverings features both contemporary and traditional panelled effects. Birds and botanical motifs are center stage in Menagerie, but the imagery within the frames can be changed to suit the design scheme – anything from jungle scenes to abstract faces. Recolor, resize, and print the collection's designs on any of Newmor's wallcoverings, including textured and metallic substrates and window films.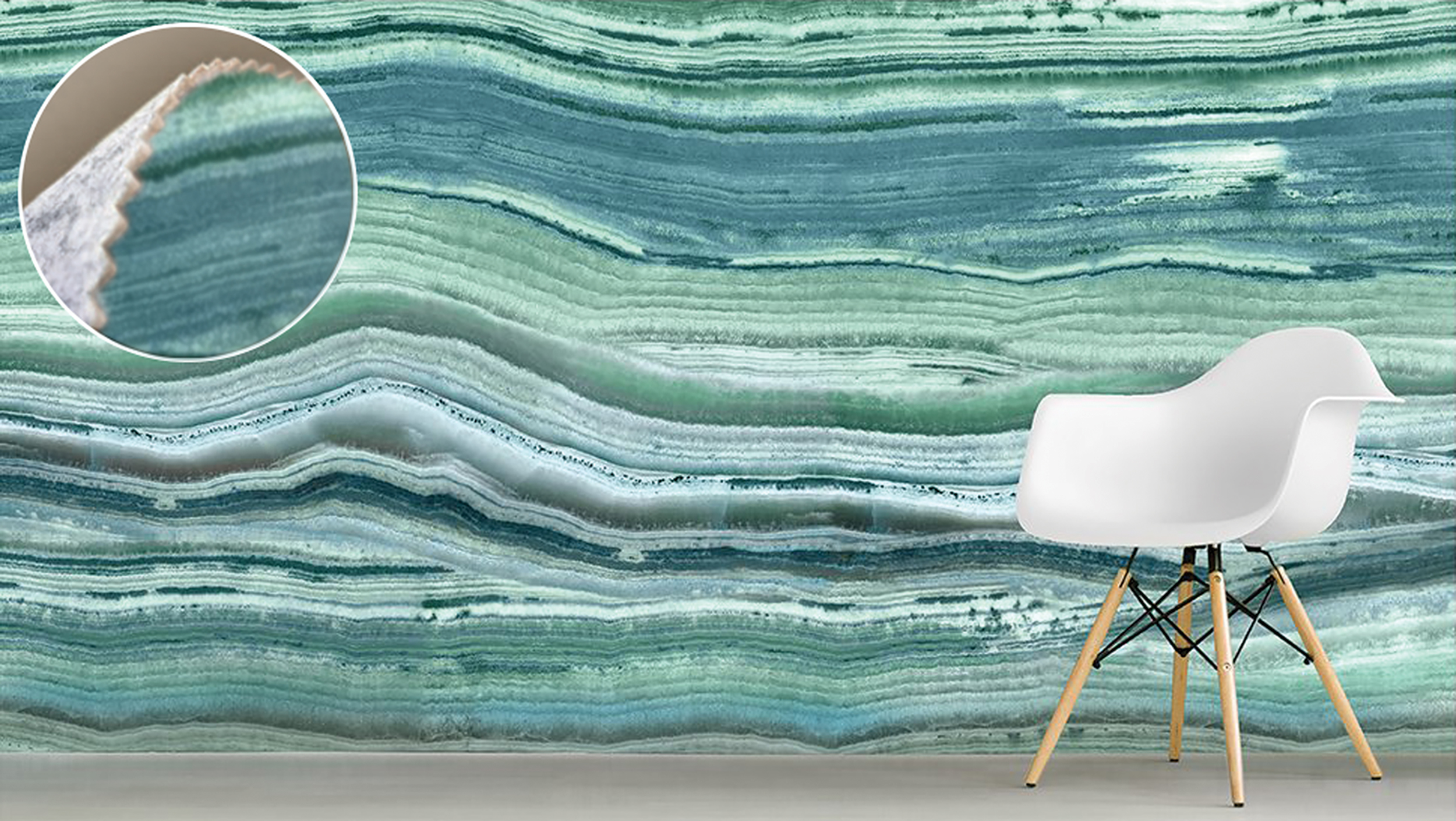 NATURAL INSPIRATIONS
4 National Solutions creates a crystalline surprise in Mineralogy. The design is inspired by the biophilic design trend that seeks to create strong connections between nature and man-made environments. Stones bring unique textures and pleasant colors into interior spaces and spice up any design vision. While real stonework can be demanding – some stones absorb water, some are fragile, others are impossible to polish or cut into pieces – this digital wallcovering adds the look effortlessly. National Solutions accommodates digital printing on a wide variety of substrates, from Type II vinyl and clear films to acoustic materials. The acoustic felt wallcovering shown here is made of 100-percent post-industrial recycled polyester and uses Fosshield antimicrobial technology.
INFUSIONS OF COSMIC ENERGY
5 Level's Galaxy wallcovering places you in the center of the cosmos. This distinct painting technique creates a unique viewing experience of the abstracted universe. The use of metallic specialty ink highlights the metal tones and intersperses luster and movement throughout the mural. Brilliant colorways, such as Cosmic Pink, Violet, Navy Metallic, and Teal Metallic, turn up the drama. Level can produce the image on a wide variety of substrates, from vinyls to clear films to rigid materials.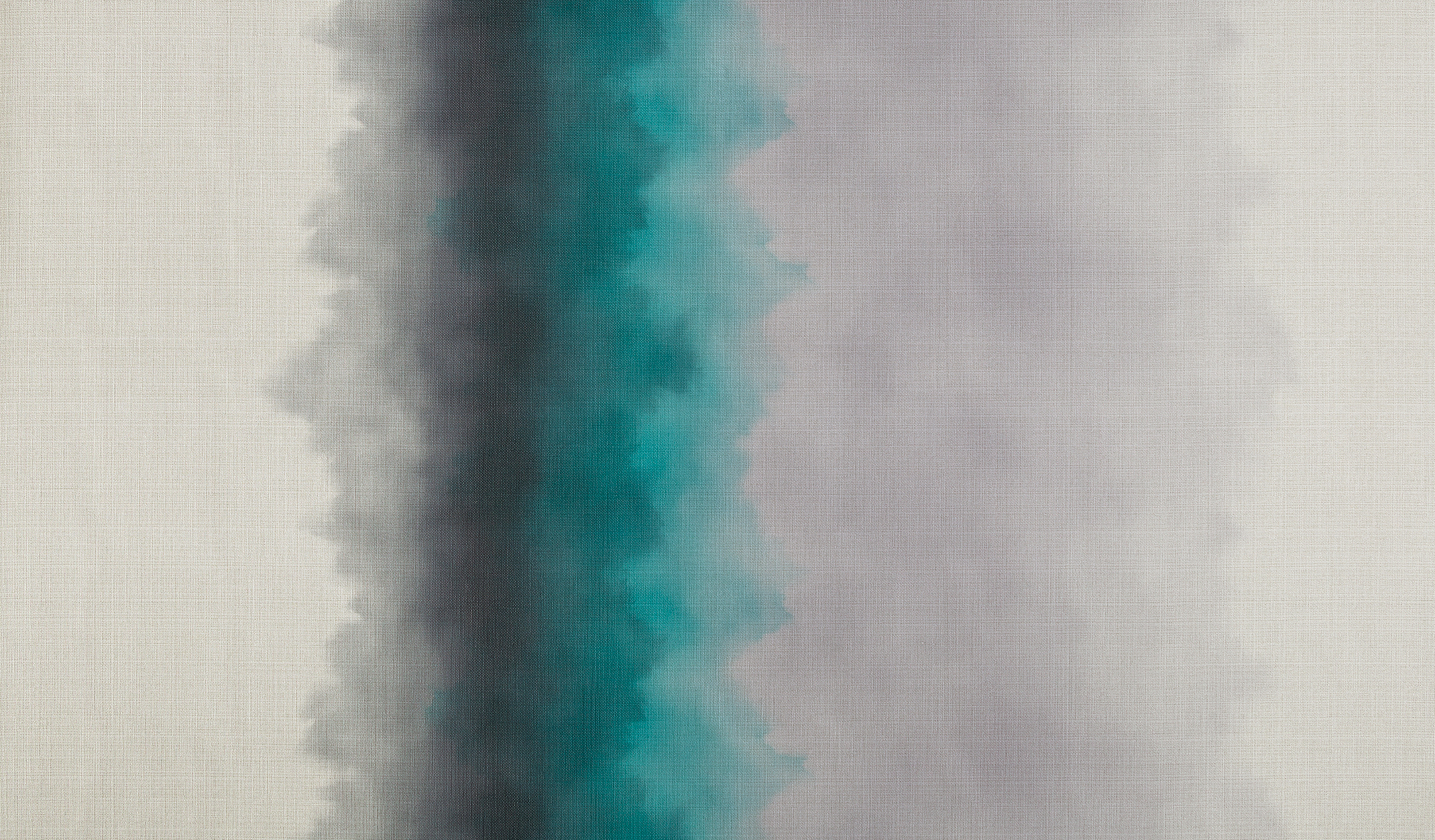 DIGITAL LOOK-ALIKES
6 Digitally produced images have become so popular that some companies are seeking to replicate the look in rotogravure printing. Ink'd from Symphony mimics digital décor in an artistic abstract with large splashes of watercolor-like inks. The wallcovering looks hand-painted with stunning color combinations that flow across the wall with dreamlike depth and dimension. This peaceful, ethereal visual is especially appreciated following the stressful isolation of the COVID-19 pandemic.
CUSTOM LOOKS IN A FLASH
7 MDC has launched Digital Curated, an innovative wallcovering concept that mirrors the many upsides of a custom experience, but without the lead time. Users select from 37 of the collection's organic designs with high-tech influences, all available in an extensive hue selection. Each pattern was thoughtfully and carefully selected to immediately pack a punch. Not for the neutral-seekers, Digital Curated caters to the risk-takers. With an assortment of larger-than-life, high-impact patterns and an exciting color palette, a style from Digital Curated can be as visually significant as displaying a gorgeous piece of art.
Advertisement
SPONSORED VIDEO
Printvinyl Scored Print Media
New Printvinyl Scored wide-format print media features an easy-to-remove scored liner for creating decals, product stickers, packaging labels, and more. The precision-scored liner, with a 1.25" spacing on a 60" roll, guarantees a seamless and hassle-free removal process.