Wallcoverings Showcase Power of Digital Print
Bold artistry and messaging distinguish these collabs between manufacturers and renowned designers.
ABLE TO EFFICIENTLY render vibrant colors in exquisite detail, large-format digital printing opens opportunities to redefine wallpaper aesthetics. And yet, transforming an ordinary interior into a mesmerizing, immersive environment is an effort encompassing more than just printing. Each of these examples showcases a manufacturer partnering with a renowned celebrity designer to create a lasting impression for a commercial space.
MAKE A STATEMENT
Shantell Martin is a world-renowned artist and fashion and design icon. Made in partnership with Momentum Textiles and Wallcoverings, Well Well Well showcases Martin's signature whimsicial line work, originally created using a black medium-width Staedtler Lumocolor marker to form a continuous yet meandering line. Martin transforms the design by adding her cast of characters, including stick men, faces and birds, as well as her handwritten thoughts and phrases.
Advertisement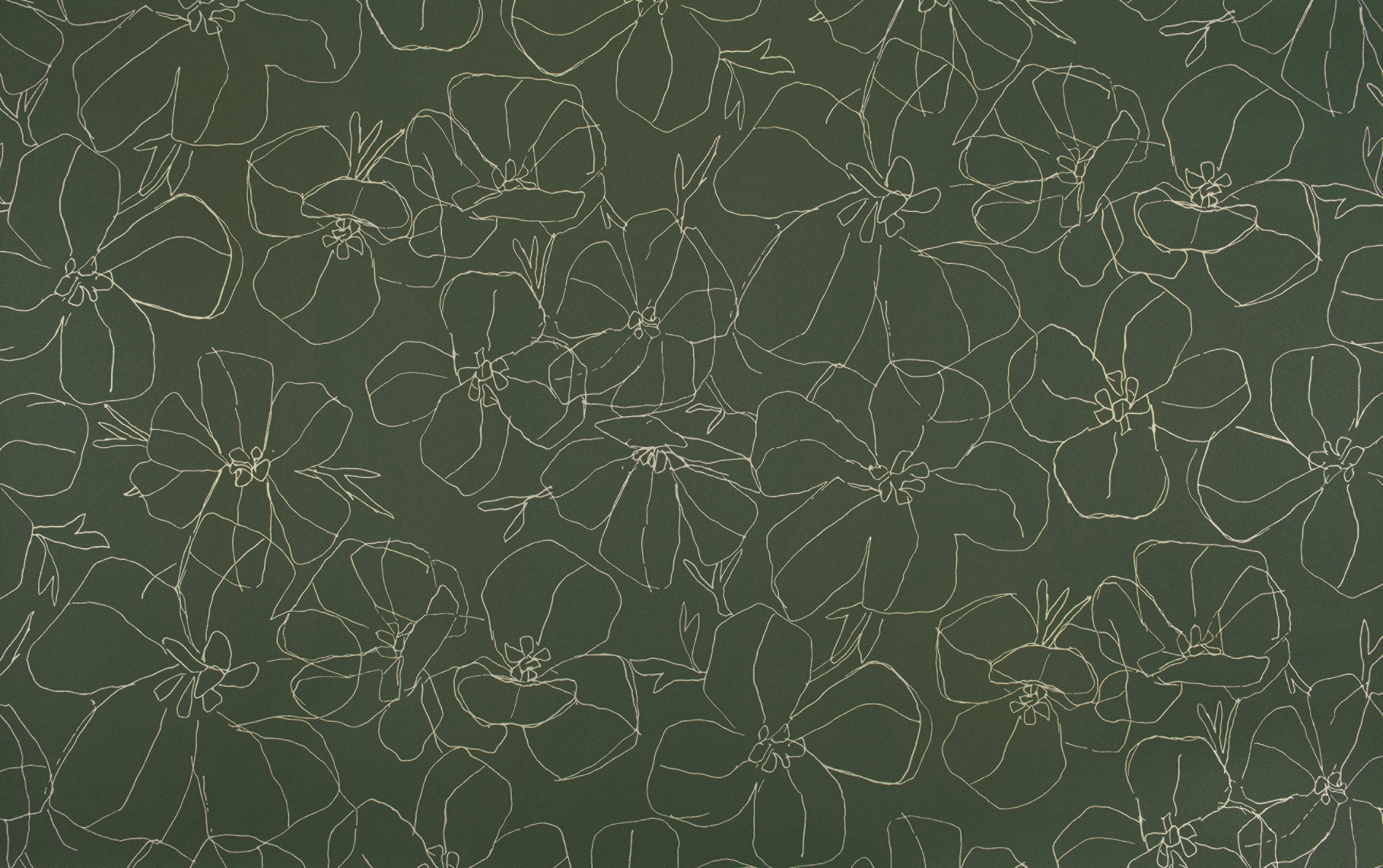 SCALING SOPHISTICATION
Taniya Nayak, a renowned interior designer known for her work on HGTV and Food Network, as well as her Boston-based interior design firm, has teamed up with MDC Interior Solutions. Together, they created a commercial wallcovering collection that prioritizes harmonious color palettes and various patterns to achieve a unified, complimentary appearance. One standout large-scale design from Nayak's Forest collection is "Bloom," which adds a touch of elegance to high-traffic spaces such as hotels, restaurants, and offices. Each collection is organized by color first, then by pattern, to make the search more designer-friendly. The Forest collection, available in a range of different sizes, features a refreshing green hue that conveys a luxurious ambience and captures a rare sense of authenticity.
Advertisement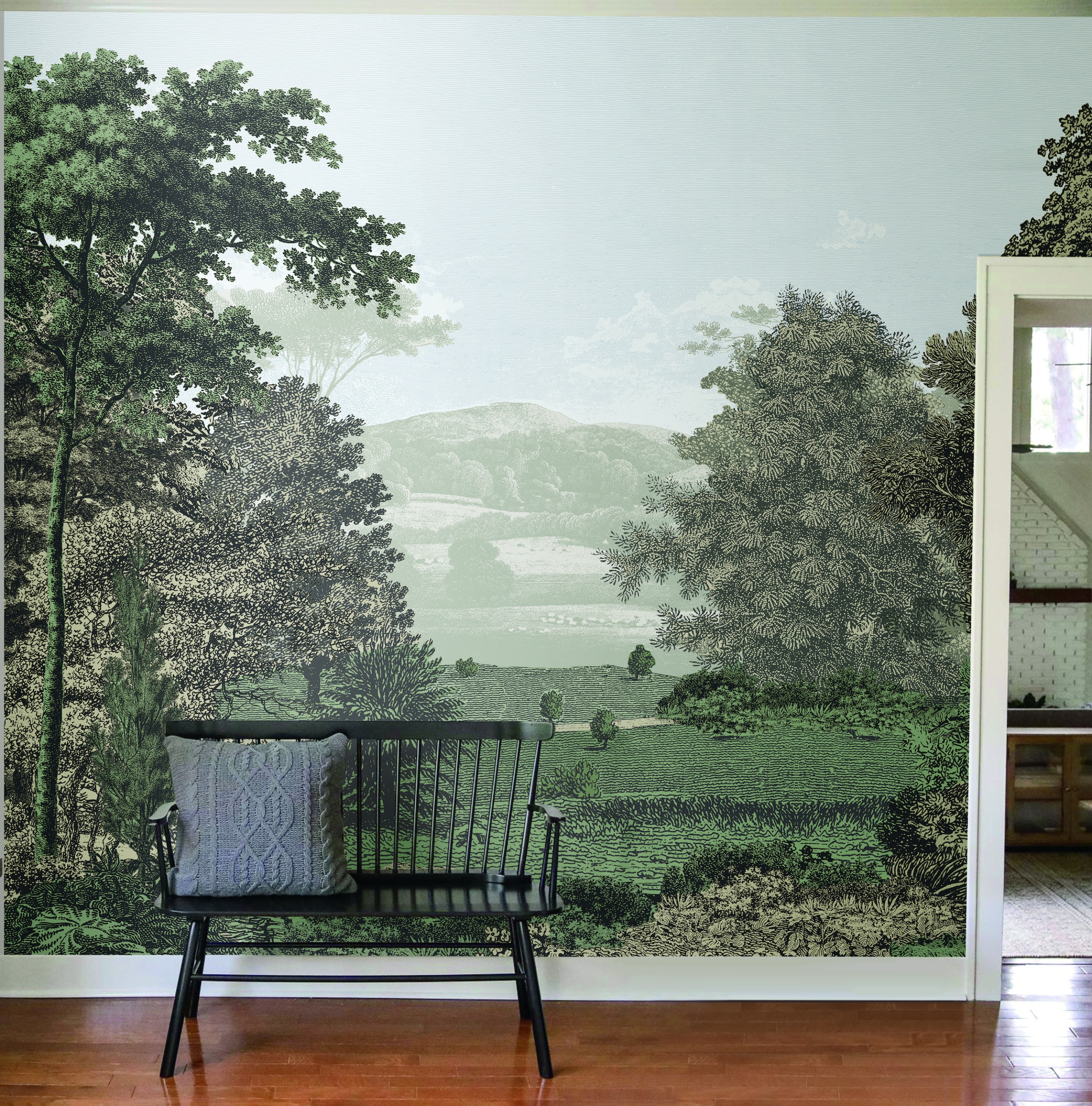 STORYBOOK SCENIC
American-made craftsmanship defines the charm of designs from Erin and Ben Napier, who partnered with York Wallcovering. The Erin & Ben Co. collection is filled with florals, vintage botanicals, and whimsical folk-art inspirations, lending a personal touch to help build a layered, nostalgic design. The 13-foot pastoral woodland scenic depicted in the pattern "Scenic Pastures Mural" evokes the charm and sophistication of a first-edition vintage bookplate.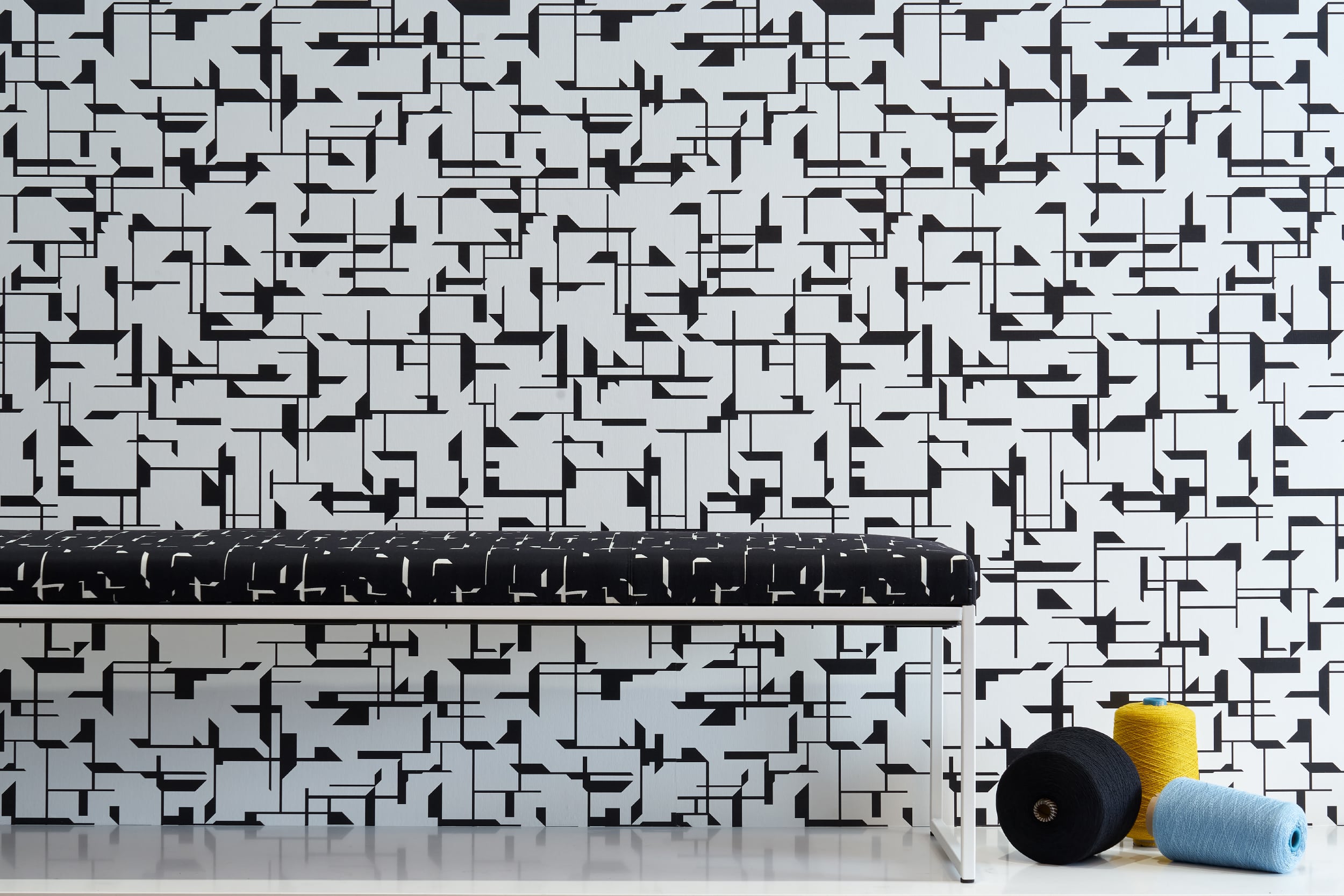 BOLD ARTISTRY
Modernist designer Sina Pearson's medium-scale modernist motif creates a pleasingly organized abstract quality in this collab with Momentum Textiles and Wallcoverings. Available in eight colors, Artist Proof features bold, primary brights, softer mid-tones and a selection of neutral colors, all designed to add an artist's touch to the workplace, hospitality, and institutional interiors.
These industry trendsetters envision a colorful and personalized future with wide-format vinyl printing. As interest in commercial wallcoverings grows, seize the opportunity to expand your expertise, boost sales, and shape new possibilities in commercial décor.
Advertisement
SPONSORED VIDEO
Printvinyl Scored Print Media
New Printvinyl Scored wide-format print media features an easy-to-remove scored liner for creating decals, product stickers, packaging labels, and more. The precision-scored liner, with a 1.25" spacing on a 60" roll, guarantees a seamless and hassle-free removal process.