Soft Signage Project Makes a Lasting Impact for Music Festival
Print quality, durability, and ease of installation are to thank.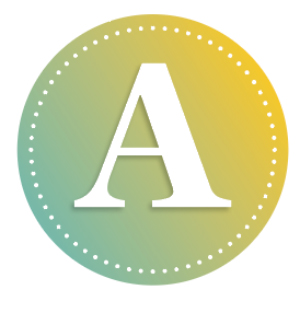 S PART OF A community-building and educational campaign at the Wake the Giant festival in Thunder Bay, Ontario, Nishnawbe Aski Nation (NAN), an organization that represents 49 First Nations in northern Ontario, needed a printed exhibit that would cover approximately 1500 square feet and that could be used in different locations throughout the following year.
Generator Insights Strategy Creative decided to call upon a company they've worked with in the past: PNH Solutions, a specialist in outdoor marketing, custom banner display signs, tradeshow display exhibits, and fabric printing based in Dorval, Quebec. The agency was the lead on the design (art and information); PNH Solutions handled creating a modular structure for an indoor and outdoor setting with "natural elements, colorful earth tones, and traditional Ojibwe art," says Carrie Kelton, senior project manager at PNH Solutions and the lead on this project.
Deputy Grand Chief Bobby Narcisse says the intention of the exhibit is to "start a truthful and respectful dialogue; discourage false and derogatory statements; and dispel racist beliefs and attitudes." Developed by the Northern Nishnawbe Education Council (NNEC), the project was funded by the Ontario Ministry of Education following recommendations made during the Seven Youth Inquest in 2016 to address racism experienced by students attending school in Thunder Bay, according to PNH.
Designers at the Dorval-based print shop conceptualized the project in two weeks. Once the client approved, the project started with just under one month to build and install. Once built, the PNH Solutions team managed the transport and assisted in the installation and decommission process "to explain key details and facilitate future set-ups and tear-downs," says Kelton. "By doing everything under the same roof, we can oversee every step of a project to offer consistent, high-quality products and service. If requirements for a project change, we can react quickly to prepare the order differently, by removing or adding other products."
"Inspired by natural elements in the organization's logo, we designed and built a fully modular exhibit complete with custom-made semi-round, rectangular, paneled, and circular aluminum structures," Kelton continues. "We printed different visuals on dye-sublimated fabric and vinyl with the creative intent to emulate different materials such as leather, feathers, and wood." PNH Solutions used its Durst Rhotex 320 dye sublimation textile signage printer onto dye-sub fabric and its HP Latex 3000 printer onto the vinyl. "We used frontlit blockout fabric and stretch fabric for the aluminum structures, as well as blockout vinyl for the double-sided vinyl banners. We also used water-repellent, polyester fabric with fade-resistant inks, and a bleed-through fabric for the flags. Velcro was then used to stick them to the different blue, powder-coated aluminum structures and plywood and weights were added inside each structure to keep them in place with LED spotlights at its four extremities so the exhibit was visible at night."
PNH says the structure was well received by all attendees, partners, and community leaders and was covered extensively by local media. It's intended to be used at other events this year to create awareness and inclusion for the First Nations community. "As a modular display, for future events, the elements could be reconfigured to either smaller or bigger footprints and be used either independently or with one another," says Kelton. "The structures could also be updated with different visuals if needed."
Soft signage was chosen for this project because of print quality, durability, and ease of installation. "The greatest advantage, though, is that unlike other print media, it's compact and lightweight, which makes it less expensive to ship," says Kelton. "Once onsite, it can be used immediately."
PHOTO GALLERY
(5 IMAGES)
Advertisement
SPONSORED VIDEO
Printvinyl Scored Print Media
New Printvinyl Scored wide-format print media features an easy-to-remove scored liner for creating decals, product stickers, packaging labels, and more. The precision-scored liner, with a 1.25" spacing on a 60" roll, guarantees a seamless and hassle-free removal process.