A Wearer of Many Hats, Candice Mauro Embraces Challenges with a Competitive Spirit
A wearer of many hats, she embraces challenges with a competitive spirit.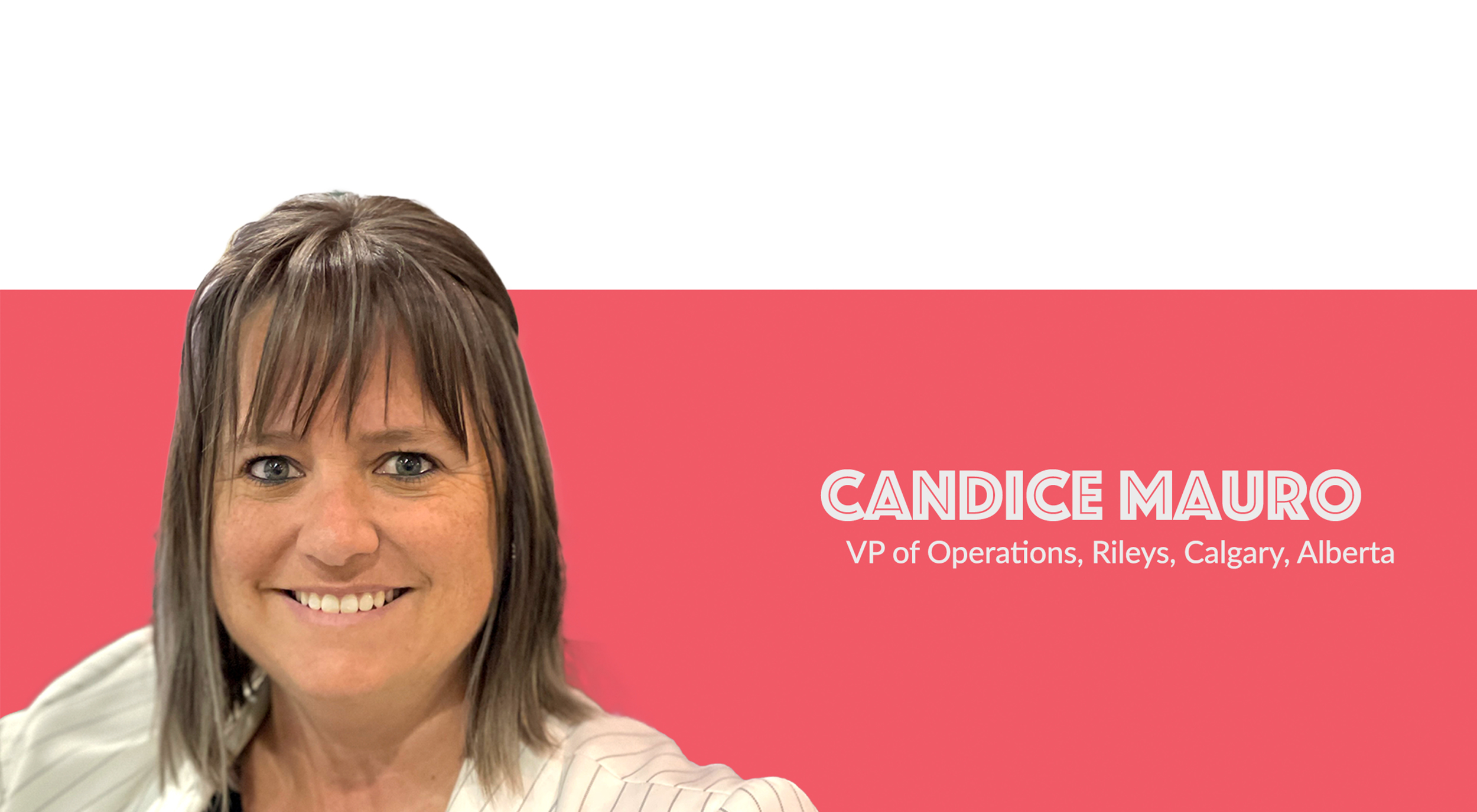 AP: Your nomination form says, "The word 'no' is not one included in your vocabulary. You thrive at the opportunity of a challenge to push the boundaries and try something completely game changing to the wide format industry." Why is that?
KD: I am a very competitive person by nature. I guess you can say when I'm told it isn't possible, or it can't be done, it just fuels me to prove there is a way to make it happen. The print industry is ever-changing so innovation is key to maintaining business. I want to be the person customers can come to with the most out-of-this-world requests, and show them our company has the people and technology to bring their ideas to life.
Of course, I wouldn't be able to help our customers without the support of my incredible staff, especially Lindsay Cullum who is responsible for business development. Lindsay and I have been working on design concepts for the past 10 years and together we've come up with some very unique and innovative projects. Along with the rest of the team, we can take a customer's idea and turn it into something completely unexpected … for us and our client!
AP: It also states you've always and will always pursue wide-format to present to customers to expand their markets. And you implemented the first latex printed interior décor company in Calgary. How has wide format impacted your career?
KD: The first 17 years of my career were in small-format digital. Then I was introduced to wide format. The world of wide format is just so versatile – between the products, applications, and equipment – my mind was blown! Then you add in things like interior décor, acrylic, latex, and white ink technology and these sorts of creative and visually appealing projects take your senses into overdrive!
Advertisement
The wide-format industry has impacted my career in the most positive ways possible. Rather than a smooth, long road into the sunset, I am now on this winding road with a different exit at every turn and I couldn't love it more! The exciting and potential opportunities that come with the ever-changing and new services have taken us from a typical file-print company to a valued project vendor.
AP: It also says you understand all aspects of the business from running the equipment, to understanding corporate requirements and operational efficiencies. Why is this so important to you?
KD: To be the best leader to my team, I need to understand their positions and what is required to fulfill our work. I have been in the roles my staff are in, from sweeping floors and taking out the trash to production, sign finishing, shop moves, contract implementation, purchasing, budgeting – you name it, I have done it. I value every single position and understand each person's role is just as important as the next. Together, we make this cohesive team who strive to provide the best services to our customers.
AP: What does it mean to be a woman in the wide-format digital printing industry?
KD: The jobs can be considered a bit "rougher" and "blue collar" than other areas of print, which may be intimidating to women. Being a woman in wide format means you are strong, innovative, courageous, and competitive all the while being a natural caregiver and multi-tasker with the ability to wear many hats. It's a title I am proud of and hope it will inspire more women to join this creative and exciting industry. Together we can enjoy and explore the winding road, and the many avenues along the way, which make up the wide-format industry!
Candice is the perfect example of hard work, dedication, exceptional service, and determination in the print industry. She is a role model for many of our new employees to understand that growth and development is possible in any position." — Wade Sparks, Rileys
Advertisement
PHOTO GALLERY
(6 IMAGES)