There are 4 ways to connect with distributors, which need to partner with reliable printing companies to keep their clients happy.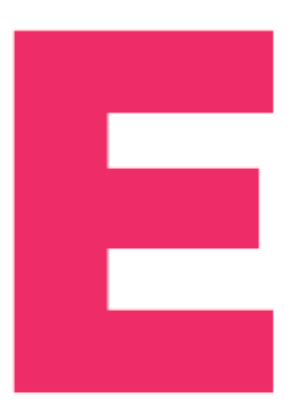 XPANDING YOUR IN-HOUSE sales team is not the only way to generate new orders for your wide-format graphics business. Distributors can produce a steady stream of business for print service providers they trust.
Formerly known as "print brokers," these independent sales pros work directly with brand clients who need multiple types of printed products and related services to execute integrated, multi-channel marketing campaigns. Distributors are always on the lookout for print service providers that have the capabilities and capacity for on-time delivery of specified quantities of different types of brand-compliant print products.
WHAT IS A
DISTRIBUTOR?
Instead of sending all print elements for a campaign to a single print service provider, the distributor identifies which print service providers are best qualified to handle specific portions of a job, then "distributes" the assignments accordingly.
For example, a restaurant chain planning to open multiple locations simultaneously might hire a distributor to line up the best commercial printer to produce the menus and direct mail pieces, a wide-format graphics company to print and install the signage and interior graphics, and a screen printer to make branded apparel for the restaurant staff. The distributor might hire more vendors to produce coasters, drinkware, and other specialties.
For different clients, the distributor might help brands find qualified suppliers of labels, packaging, custom exhibits, or marketing technology.
In addition to sourcing qualified vendors, the distributors coordinate the work of the multiple vendors to ensure everything is produced, delivered, or installed on time.
Many distributors are experienced, well-connected sales reps who have in-depth knowledge of specific types of printing processes. They have worked hard to earn the trust of brand managers who prefer hiring fewer vendors for complex marketing projects.
HOW TO CONNECT
WITH DISTRIBUTORS
Many distributors seek partners that offer reliability, quality, warehousing and fulfillment services, and high-volume discounts.
In return for wholesale pricing, the distributor will ensure the submitted design files meet your production requirements. They will minimize the number of hours your own customer service and sales teams must perform to get and keep the business.
Working with a distributor also frees you from the responsibility of outsourcing parts of the jobs you cannot do in-house and coordinating the delivery. Here are a few ways to connect with distributors:
Join the Brand Chain online community. This group's mission is to help distributors succeed in finding the expertise, services, and suppliers their clients expect for specific projects. The distributors who belong to Brand Chain can access Brand Chain's directory of 2000 qualified suppliers of print, apparel, labels, packaging, promotional products, and wide-format graphics.
If a distributor cannot find what's needed through the directory, they can send an email that explains what they need and invites suppliers to respond to them directly. For more complex projects, the distributors can contact Brand Chain staff for personalized recommendations and advice. Visit brandchaincommunity.org.
Publicize your expertise. Don't be afraid to promote your company through case studies published by vendors, associations, and trade publications. Get active on social media or participate in webinars. Getting noticed as an innovator or expert in producing certain types of printed products can attract the attention of distributors.
Expand your word-of-mouth network. A lot of business referrals still come from informal, spontaneous conversations at tradeshows, vendor user-group meetings, or other in-person events. Instead of sharing sensitive business recommendations that may live forever on social media platforms, many people feel more comfortable sharing tips and insights over the phone or during face-to-face meetups that occur at in-person networking events. Distributors attend tradeshows because they must constantly keep up with the latest technologies and services that can help their brand clients.
Improve efficiency through web-to-print portals. Set up automated systems for printing and finishing certain types of products and make those available through web-to-print ordering. Because ecommerce companies such as Vistaprint and GotPrint are designed for super efficiency, they can offer wholesale pricing to photographers, designers, and marketing agencies that will function as distributors for their printed products.
Some distributors create customized portals through which a brand client can set up and send job files directly to the sites where the products will be produced.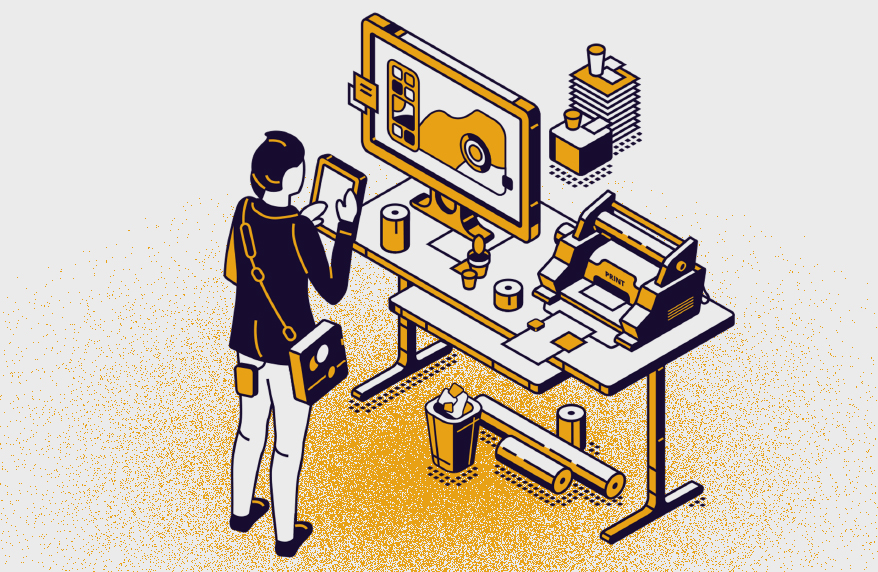 WHY PRINT SALESPEOPLE
BECOME DISTRIBUTORS
Some distributors are experienced print sales pros who were laid off by their former employers. "Older, experienced salespeople are sometimes the first to be let go when ownership of a company changes hands through a merger or acquisition," says Rock LaManna of LaManna Consulting Group. "When a new management team looks for quick ways to cut overhead costs, they often send the most experienced sales guys packing. The new managers justify it because the older salespeople cut deep into the net profit margin."
In their haste to cut costs, the new management team underestimates the value of industry knowledge and connections the salesperson has developed.
Plus, the employer reminds laid-off sales employees they signed non-compete agreements when they joined the company. That non-compete agreement may keep the salesperson from joining another local or regional print company for years.
To avoid working under another restrictive non-compete agreement, some sales pros opt to become independent distributors instead.
Some experienced sales pros are attracted to employee-owned distribution companies such as GO2 Partners. With offices in multiple cities, GO2 Partners sources and coordinates services for print execution, brand promotions, corporate image apparel, internal communications, digital marketing, and marketing technology for brands such as Caterpillar, AT&T, Sherwin Williams, Clopay, Comcast, and 3M. They can also assist with operational improvements such as supply-chain enhancements, business technology, and ecommerce distribution supplies.
Instead of competing with one another to bring all needed services to a single print service provider, the sales pros collaborate to find the best qualified PSPs to deliver both the widely offered and highly specialized products the client has requested. The business model works because each GO2 Partners professional brings insights and contacts from their experience with different forms of printing, marketing, and technology. When a brand client requests something unique, at least one Go2Print partner has probably already handled something similar. Go2Partners promotes the fact that each of its employee-owners has a personal stake in the progress of every client.
Other distribution teams include Smart Source, The Sourcing Group, WebbMason, and npn360.
FINAL THOUGHTS
If your shop proves you can offer high-quality work within given deadlines or has specialized capabilities, such as grand-format dye-sublimation printing, a distributor will consider sending jobs your way. In a blog post, a digital-marketing agency that offers print management services claims that some print brokers seem more concerned with finding lowest-cost print service providers than seeking those that offer expertise, quality, and reliability.
While that may have been true when commercial printing became a commodity, that's not necessarily true now. Today, the variables that affect price, quality, and coordination are constantly changing. Factors such as print volumes, digital or analog processes used, materials, and color-management expertise can all affect the most cost-effective way to complete each printed product. To keep distributors up-to-speed, Band Chain's Print Basics educational program provides an overview of analog and digital printing processes, categories, and specifications.
If you decide to participate with a distributor, take time to learn more about their background and values.
As with any strategic business partner, you must trust the distributor will have the ethics and expertise to serve the best interests of both their clients and strategic partners. Getting a rock-bottom price for a printing service will not matter if the distributor that coordinates complex campaigns for brand clients cannot meet the campaign deadlines or brand's color expectations.
If you're wondering whether it's worth your time to consider working with a distributor, calculate how much you currently spend on sales and marketing and how much you plan to spend next year.
LaManna points out that engaging a distributor can help eliminate some of the overhead associated with hiring and training the type of professional sales and marketing team that can help your business scale. He adds, "Do not underestimate the savings the right strategic partners can help you achieve."
SPONSORED VIDEO
Printvinyl Scored Print Media
New Printvinyl Scored wide-format print media features an easy-to-remove scored liner for creating decals, product stickers, packaging labels, and more. The precision-scored liner, with a 1.25" spacing on a 60" roll, guarantees a seamless and hassle-free removal process.