Winners of Women In Wide Format Awards 2023: Merrilee Boniface
Merrilee Boniface, a Women in Wide Format Award winner, says personal fulfillment is essential to success in teaching and supporting others.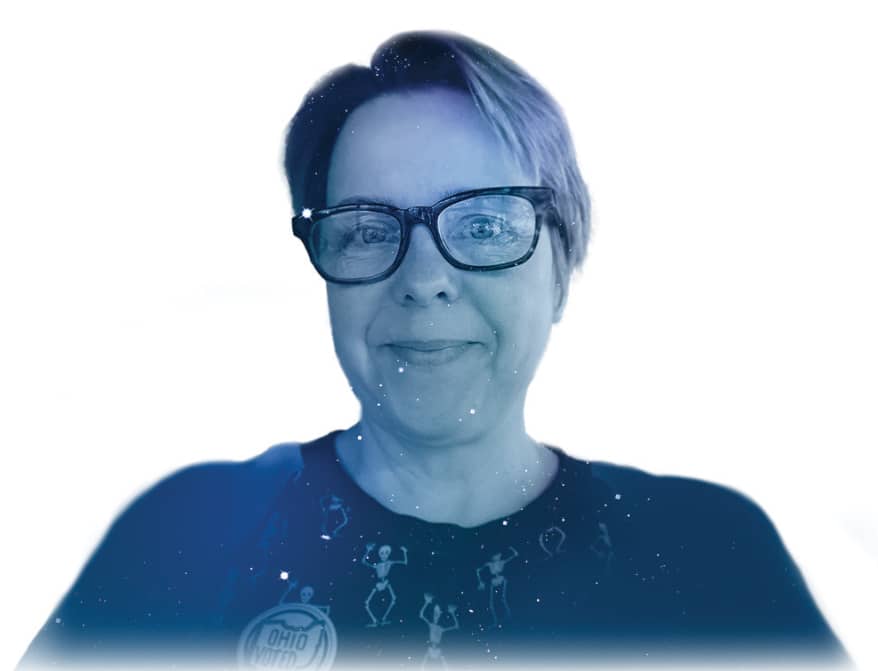 Merrilee Boniface
Executive Sales — Branding
Creative Palette
AP: Your nomination form states that you have "grown and pushed this industry" for 27 years now. What challenges do you foresee for the immediate future, and how do you plan to continue "growing and pushing?"
Merrilee: I remember when "wide format" meant a large canvas stapled to the wall to be hand painted. I think the lesson for me coming out of that time is to be to be an early adopter of new technologies and not to be afraid of change. Digital print transformed the industry. As obvious as it seems now that this change was inevitable, not everyone understood the magnitude of the change at the time, myself included! Throughout my career, I've been surprised many times that one client's request to solve a problem through the adoption of a new technology or skill has led organically to more opportunities with additional clients who had the same need.
I think our immediate challenges are informed by pent-up demand for graphics and signage coming out of the pandemic combined with lingering supply chain problems and labor shortages. Being honest with clients about lead times and building in flexibility are more critical than ever. Many clients and contractors are feeling the same pain points with construction on their relocation and remodel projects that often precede the need for graphics. Having a good relationship with all parties, including other subcontractors, is key to success.
I think the future of print is brighter than ever! People outside the industry may think of print as older technology, but I see more industries looking to brand themselves and their spaces. Think of the evolution of health care spaces and offices. Environmental graphics are in spaces we would not have even considered a few years back, and even smaller organizations see the value of communicating their mission and personality through branded graphics. I like to say that everyone needs a sign.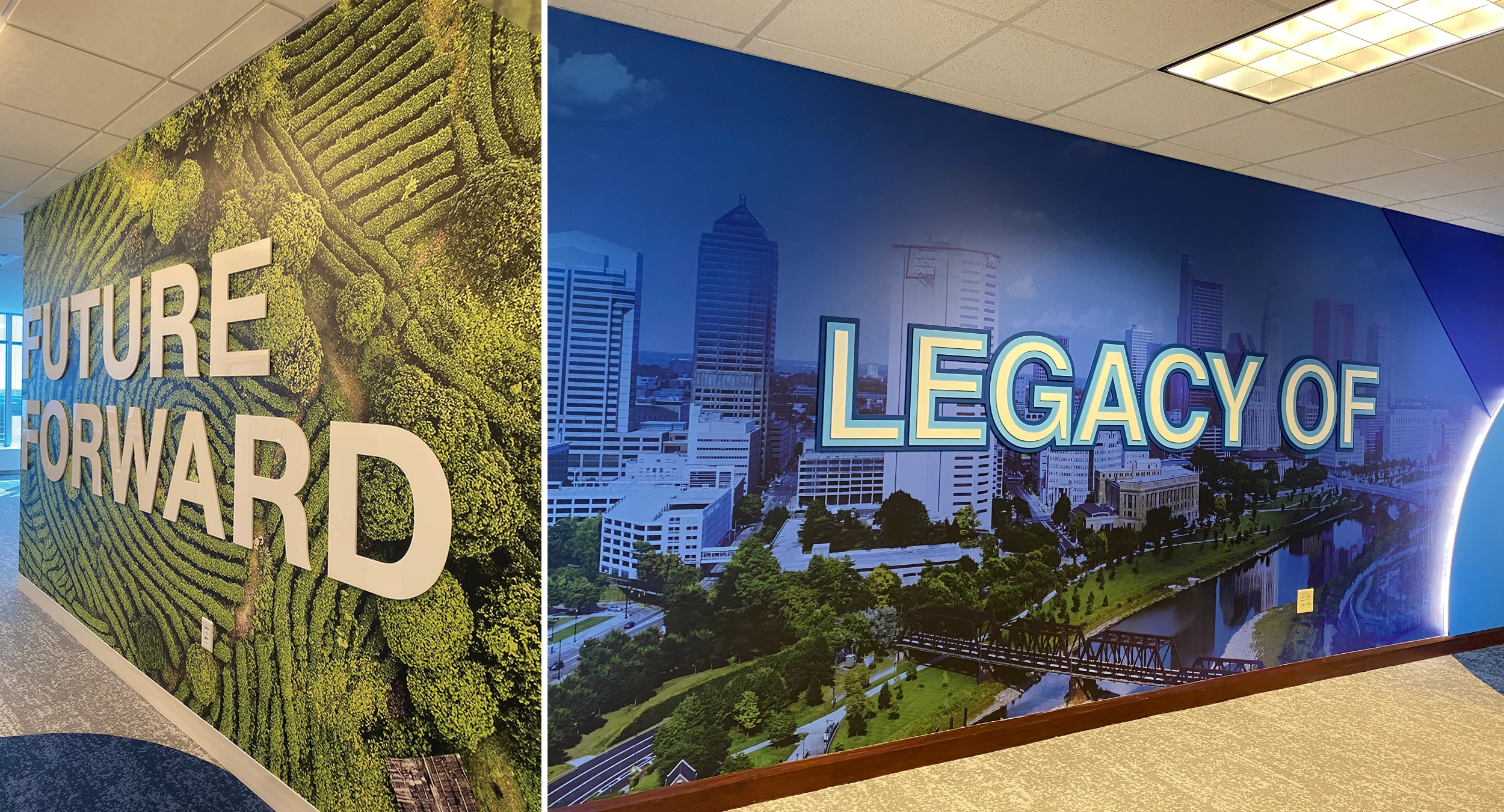 An example of recent work by Creative Palette.
AP: You have a long history of supporting other women. What is your advice for others who hope to follow your example?
Merrilee:I would encourage others to participate in formal mentorship only if it brings them fulfillment. There is a disproportionate amount of pressure that women receive and put on themselves to engage in volunteerism. I was a volunteer with Big Brother and Big Sisters for many years at a time in my life where I was looking for more human connection, and the program was a way to have that connection. Later when I had my daughter, I led her Girl Scout Troop as a way of spending more time with her and her peers. Both volunteer opportunities were rewarding, but also challenging. Because I came for reasons that rewarded me in addition to helping others, I was able to navigate those challenges and stay with the opportunities for longer than I think I would have if I was engaged only out of a sense of moral obligation.
Also, the term "mentorship" can be a little intimidating to both participants. I am not sure I can formally define when I have received or given mentorship, but there have been many times when I was fortunate to have someone in my corner,. I hope I have returned the favor. It can be something as simple as taking the time to get to know a new employee, or it can be something as specific as sharing (controversial opinion) salary history and career advice with a younger colleague. We can all be mentors by helping others succeed, even in small ways.
AP: What does being a woman in the wide-format digital print industry mean to you?
Merrilee:This question was incredibly challenging to answer. I think the expectation is that I acknowledge that I've had to work a little harder, but that I'm blessed and grateful for the opportunities that I've had. And certainly, those things are true. But I would be doing a disservice to working women in this and other industries if I did not call out that it is far more complicated than this. The truth of my experience is that hard work, collaboration, experience, and professionalism are not enough to ensure equity of opportunity and compensation. Women need to know their worth and advocate strongly for themselves.
More importantly, women need real support and commitment from employers. Too often the problem of gender bias is framed as an issue that women must solve for themselves with extra effort and a collaborative attitude. Organizations truly committed to supporting women in the workforce need to take meaningful steps to ensure equitable treatment. This could mean conducting an internal pay audit to ensure fair compensation. Small wage gaps can grow to significant ones if left unaddressed for years, and even the best-intentioned organizations may be guilty of wage gaps. This could also mean reviewing policies around childcare and maternity/paternity leave, which many small and mid-sized businesses are reluctant to offer. It could also mean pressuring policy makers about issues like pay transparency and affordable childcare. I wouldn't trade my career for any other, and I am sincerely grateful for every person who has been an ally (and there have been many). But I want better for the women and girls behind me, and everyone (men and women alike) has a role to play in bringing about that change.
Advertisement
SPONSORED VIDEO
Printvinyl Scored Print Media
New Printvinyl Scored wide-format print media features an easy-to-remove scored liner for creating decals, product stickers, packaging labels, and more. The precision-scored liner, with a 1.25" spacing on a 60" roll, guarantees a seamless and hassle-free removal process.