Three Interior Décor Markets Primed for Growth
Opportunities in DIY home renovation, retail, and hospitality hinge on sustainable production and consumer control.
WE LIVE IN WEIRD but exciting times – wouldn't you agree? Artificial intelligence is making news. We've already witnessed third-party vendors and supply chain disruptions pressuring manufacturers to invest in microfactories. Direct-to-fabric equipment manufacturers were once pitching their solutions as the answer to near-shoring, but little did we know there'd be a validated use sooner than expected. (Remember how long it took to order a couch?).
Although wrapping your head around the forces changing how we live and work can be difficult, digital, on-demand printing can position you to take advantage of the latest trends. For these three growth-primed interior segments, significant shifts include an expectation for sustainable processes like zero-water waste printing and the expansion of creative control into the hands of consumers.
DIY Home Boom
Massive movement in the interior décor market was no surprise at the height of the pandemic, when everyone was updating their home. However, data show the trend continuing. According to the 2023 U.S. Houzz & Home Study: Renovation Trends report, "Renovation activity is continuing in 2023, with more than half of homeowners (55 percent) planning projects this year." The report also found, "23 percent of homeowners plan to start projects in 2023 or even sooner – more than half plan to start within the next three months."
Cross-check on social media, and you'll find consumers sharing #HomeRenovation projects (5.4 million posts as of May 2023), including many examples of expressive prints and patterns spread throughout the entire home. Children's rooms and nurseries are great places to showcase personalization and creativity. You'll notice most of these DIYers use recyclable pre-pasted wallpaper with low-VOC inks or a repositionable polyester substrate, and they're accustomed to looking for the GreenGuard Gold certification.
Maximalism made headlines again in February this year, when The New York Times reported, "Wallpaper Everywhere All at Once." The newspaper included a story of an interior designer working on – you guessed it – updating a home office. The client opted for a cleanly removable peel and stick wallpaper from Tempaper to be applied in a bold, painterly looking pattern on the fifth wall, aka the ceiling. (Check building codes if ASTM E84 or if a larger scale NFPA 286 are required!)
Retail Renaissance
Not exactly home interiors yet not just P-O-P signage either, experiential design specifically for interior retail environments and marketing activations is having a big moment. There's an opportunity to win contracts with major brands and retailers looking for partners to build an omnichannel experience. Think of modern retailers who've hit "Unicorn Status" valuations seemingly overnight. According to a 2022 article on Retaildive.com, brands like Casper, Wayfair, and Warby Parker all made their list of e-tailers who, "promised to disrupt conventional retail practices. Now, in a quest for growth, profits and maybe survival, they're embracing them." These digitally native, D2C brands must innovate for on and offline in-store experiences to help sustain growth.
Advertisement
Similarly, traditional retailers struggling to stay afloat need new in-store strategies to engage with consumers accustomed to online shopping. The online and offline experiences must be seamlessly integrated. Virtual try-ons and displays can enliven in-store shopping, or even samples of products that can be customized and shipped to home. Also, the return of the retail pop-up is back. Keep an eye on this segment as the retail revival and demand for high-quality immersive spaces and engaging displays continue to grow. Attend tradeshows this year and keep a checklist of where your capabilities need to expand.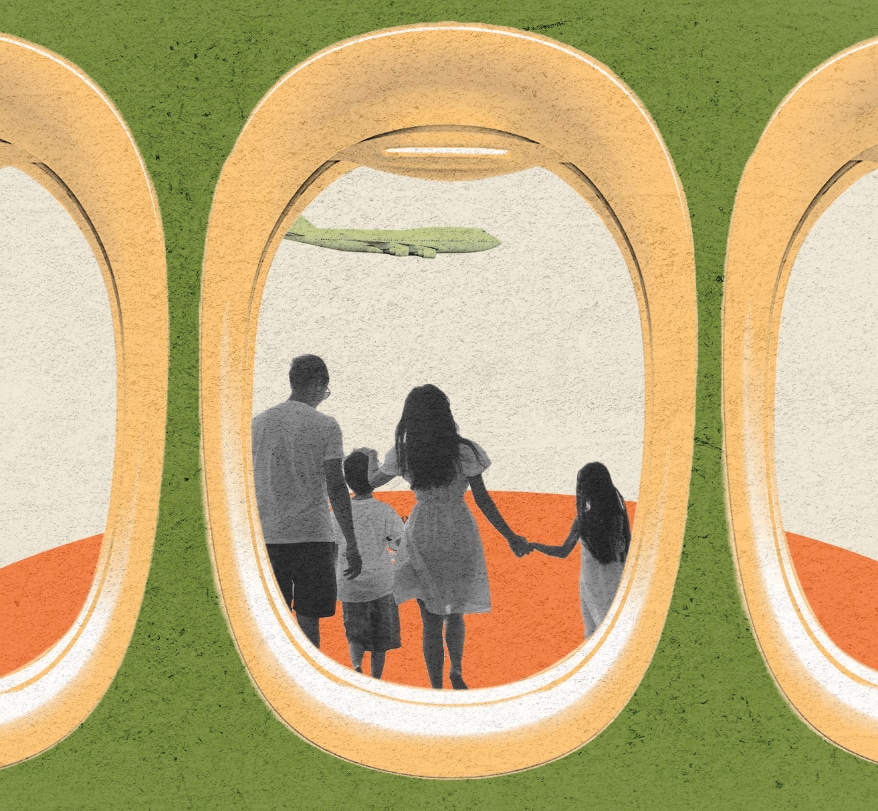 Hospitality Awakening
By this point, we all need a vacation. Most travelers today are visiting family or taking part in "revenge travel" – a term for making up for lost time during the pandemic. According to Forbes in a survey on inflation, 49 percent of Americans plan to travel in 2023. This means hospitality is expanding despite a looming economy. However, a funky Airbnb property that's highly "Instagrammable" no longer does the trick. Environmental pressures, endless choices for consumers, and businesses bracing for Gen Z spending power coming down the pike will drive a major shift in the hotel industry. Travelers will be more selective and intentional, mixing business with leisure travel ("bleisure") and incorporating wellness.
Another factor to consider if you're targeting the hotel and hospitality industry are digital nomads. No longer single young professionals traveling the world working from a laptop, digital nomads are now Families, so new styles of properties and partnership programs are coming to the fore. It's especially important if you're printing for a hotel project that you have all the documentation and samples needed for submittals. Be aware of any project milestones designers are looking to achieve.
There you have it: three market segments set for growth directly or indirectly related to interiors to consider pursuing. Take stock of your current sales and marketing strategies and do your homework. It may feel like you're in uncharted waters but it's better to get ahead than wait.
Advertisement
SPONSORED VIDEO
Printvinyl Scored Print Media
New Printvinyl Scored wide-format print media features an easy-to-remove scored liner for creating decals, product stickers, packaging labels, and more. The precision-scored liner, with a 1.25" spacing on a 60" roll, guarantees a seamless and hassle-free removal process.