When She's Not Flying High in the Air, She's with Hubby and Surrounded by Cat Hair
After 10 years at Big Picture, the well traveled Adrienne Palmer gets a turn in this month's BluePrint.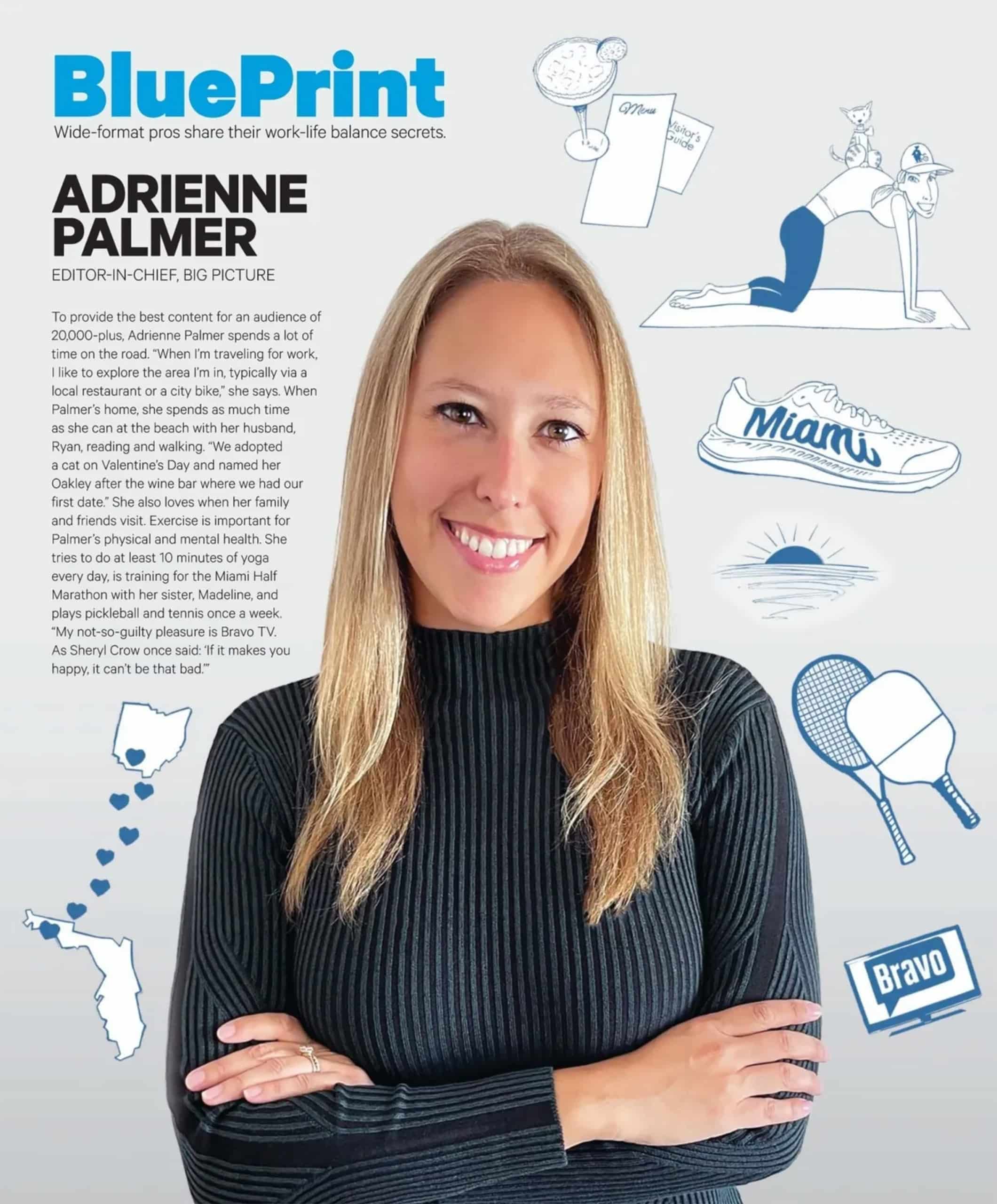 Adrienne Palmer
Editor-in-Chief, Big Picture
To provide the best content for an audience of 20,000-plus, Adrienne Palmer spends a lot of time on the road. "When I'm traveling for work, I like to explore the area I'm in, typically via a local restaurant or a city bike," she says. When Palmer's home, she spends as much time as she can at the beach with her husband, Ryan, reading and walking. "We adopted a cat on Valentine's Day and named her Oakley after the wine bar where we had our first date." She also loves when her family and friends visit. Exercise is important for Palmer's physical and mental health. She tries to do at least 10 minutes of yoga every day, is training for the Miami Half Marathon with her sister, Madeline, and plays pickleball and tennis once a week. "My not-so-guilty pleasure is Bravo TV. As Sheryl Crow once said: 'If it makes you happy, it can't be that bad.'"
SPONSORED VIDEO
Interior Décor and Textile Printing: What Equipment Do You Need?
The First Installment of the new Interior Décor and Textiles Webinar Series, Bridging the Gap Between Commercial Peel-and-Stick Wall Graphics & Professional Home Décor, focuses on the technology used for these applications. Our expert panel of speakers cover topics such as what equipment to purchase, what to look for when purchasing, and the various applications you can offer with the equipment you currently have. Watch the first episode, sponsored by TVF, above.