2023 Color Trends Inform Latest Wallcovering Designs
Learn how the fashion industry is inspiring designers of digitally printed home décor.
YES, IT'S TRUE: fashion influences everything. So, it's no surprise interior design and décor spaces are looking to the recently released Pantone Color Institute Spring/Summer 2023 Fashion Color Trends report. Though some predict entering next year with economic trepidation, fresh and bold colors – including tomato red and spring crocus – will undoubtedly make their way from the runway to the hallway in the coming months.
Our Wallcoverings Association members agree. They've already introduced a wide array of adventurous and spirited new colors and designs. Thanks to the innovation of wide-format printing, color details and defined hues are more possible than ever. At the forefront of commercial interior design trends, Wallcoverings Association members know unique and differentiated palettes and patterns are possible with increased access to faster and more efficient machinery. With an eye to the level of highly detailed prints and smooth, sustainable materials, 2023 promises to bring enhanced brightness and distinct appeal to newly designed public interior spaces.
It's important to know what designers are sourcing and how manufacturers respond to color trends. Your team has the opportunity to shape what's possible with wallcovering access to full-color, highly pixelated process printing. Let's look at the top trends commercial wallcovering manufacturers anticipate will dominate wide-format prints in 2023.
Blooming Natural Beauty
As natural surfaces continue to trend, Level Digital Wallcoverings by 4Walls introduces the Bloom collection printed on Silkwood wood veneer. From solid color tints and accent patterns to full murals, digitally printed wood veneers offer unparalleled creative opportunities. In addition, the ability to customize color palettes and design aesthetics provides designers spaces to create unique environments. Printed with UV-based and latex-based inks on high-speed, large-format digital presses, Level Digital Wallcoverings ensure durable, long-lasting, and environmentally-considerate products with protective UV coatings and proprietary print techniques.
Advertisement
Bold Botanicals
As if perfectly on cue, commercial interior designers are stepping right off the streets of London's Fashion Week, where color trends have emerged, with brilliantly designed spaces featuring radiant botanicals and vivacious watercolors. Daring to go big, there is increasing interest in oversized patterns, murals, and artistic wall art. No longer are the walls meant to blend in; we're seeing interior design that demands to stand out. Courtesy of HD Walls, Lovebirds is the newest colorway for their popular Kerala print. Utilizing Sisal ground material, the HD Walls/Kerala line is free of antimony, formaldehyde, heavy metals, and lead.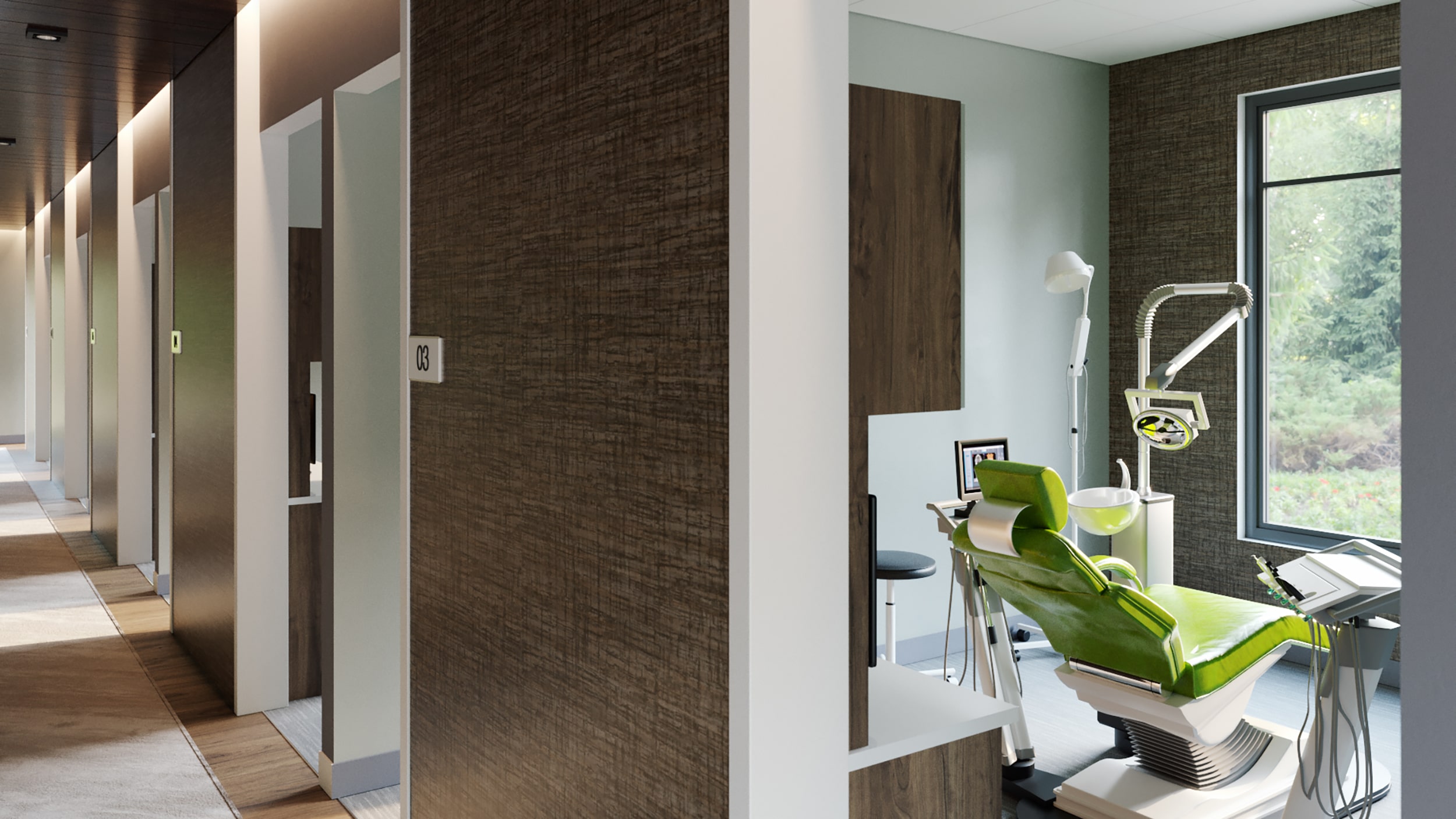 Inspired by Nature
Sustainability continues to be of critical importance for facilities. The new MDC Interior Solutions Nvolve product line brings the benefits of 100-percent PVC free wallcoverings while maintaining the durability of traditional vinyl. As sustainable product lines expand, commercial spaces – especially in health care and hospitality – will have more options to incorporate beautiful, easy-to-clean, high-quality materials necessary for hectic spaces that meet the growing sustainability objective requirements. Such environmentally conscience wallcoverings naturally incorporate nine nature-inspired patterns to drive the sustainability messaging home. With large-format printing, and palettes ranging from subtly impactful to vivid and profound, the trend to have the best of all worlds – form, function, and design – is within reach in 2023.
Advertisement
A Perfect Figure
Abstract artwork is all the rage, bringing a fun, dynamic, memorable design to high-impact spaces. Perfect for themed restaurants and eclectic hospitality spaces, the HD Walls team created custom figurative work sourced by the well-known Olivia Jane Design team to bring the Bobby Flay's Amalfi restaurant dining room to life. Inspired by sketch work, the HD Walls team drew large-scale gestural figures surrounded by swirling leaves as the backdrop. With digital large-scale printing advancements, grand and audacious wallcovering options will stay in demand as designers look to develop truly one-of-a-kind experiential spaces. Learn more about this project and Olivia Jane Design and HD Walls' partnership on page 36.
Playful, Interwoven Patterns
Balancing the future and the familiar, we will see playful combinations of colors and patterns in spring 2023, such as Taking Shape, courtesy of York Contract and Stacy Garcia Blue Label. Especially in newly designed office and business interior spaces, there will be a growing use of patterns featuring triangles, squares, and semicircles layered to create an oversized, modern collage. In addition, watercolor effects soften hard edges, along with an the eight-color neutral palette punctuated by the touch of contemporary color.
On the Rise
It's time to refresh your inks and connect with a commercial wallcoverings manufacturer in your area. The fashionable color trend predictions may lead to colorful, customized wide-format vinyl printing. It's a great way to enhance your scope of expertise and sales. May your 2023 be as lively and vibrant as the color fashion trends predict.
Advertisement
SPONSORED VIDEO
Printvinyl Scored Print Media
New Printvinyl Scored wide-format print media features an easy-to-remove scored liner for creating decals, product stickers, packaging labels, and more. The precision-scored liner, with a 1.25" spacing on a 60" roll, guarantees a seamless and hassle-free removal process.