This Print President Started a Business Club That Runs on Cake and Whiskey
Now that's what you call networking.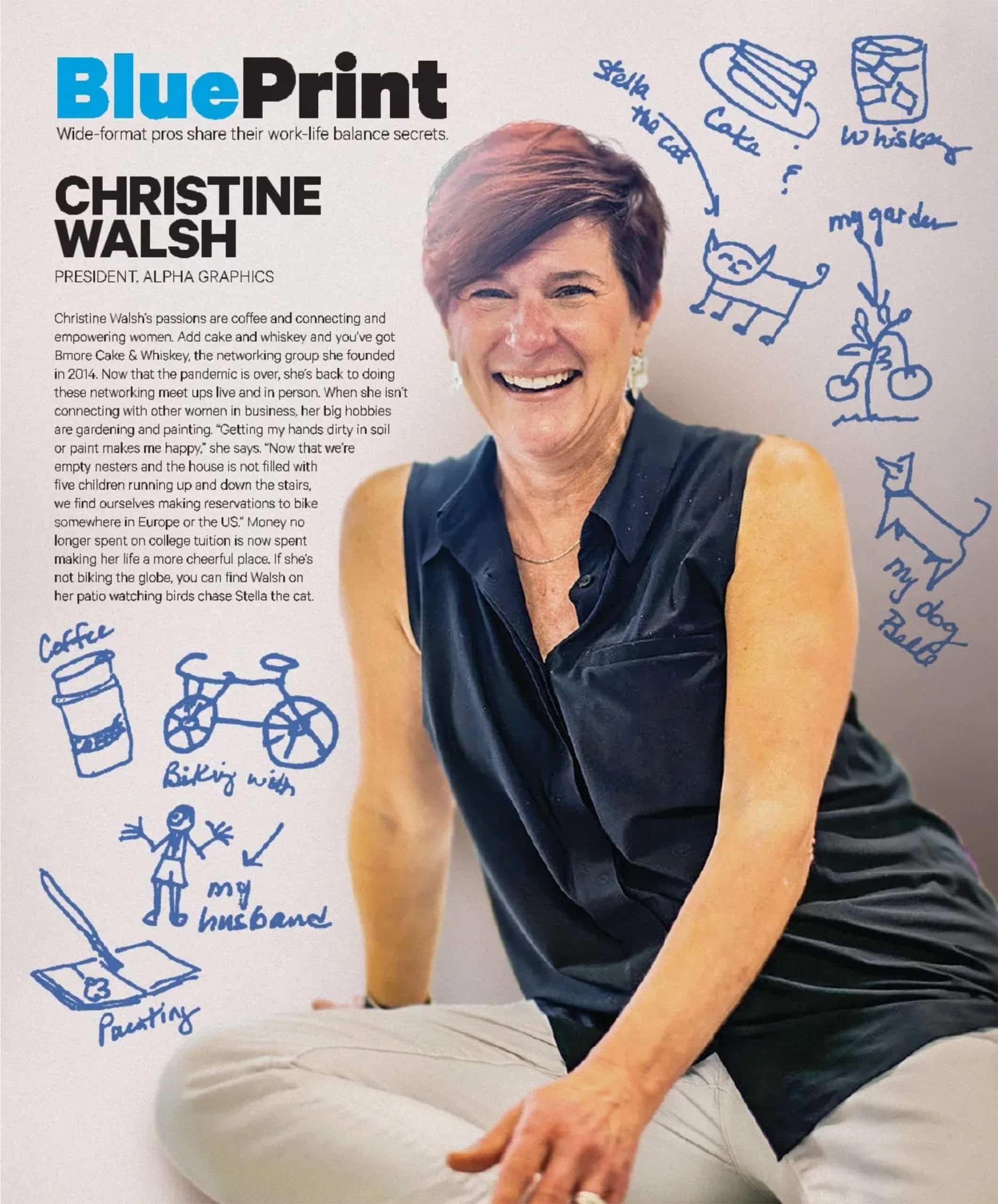 Christine Walsh

President, Alpha Graphics
Christine Walsh's passions are coffee and connecting and empowering women, which is why cake and whiskey are so important to her. Her networking group Bmore Cake & Whiskey has been around since 2014. Now she's back to doing these networking meet ups live and in person. When she's not connecting with other women in business, her big hobby is gardening and painting. "Getting my hands dirty in soil or paint makes me happy," she says. "Now that we're empty nesters and the house is not filled with five children running up and down the stairs, we find ourselves making reservations to bike somewhere in Europe or the US." Money no longer spent on college tuition is now spent making her life a happier place. If she's not biking the globe, you can find Christine on the patio watching birds chase Stella the cat.