Plan Ahead for Summer, Improve Your Space, and More To-Do Tasks for Print Managers in July/August
And August could be your last chance this year to take a decent vacation.
JULY 2-8
MARKETING Now is a great time to get out and market your work. Jim Dittmer at JDA Creative Color says farmers' markets, festivals, and open-air art walks offer chances to meet new clients, adding that "we are looking toward getting our own booth" to feature clients and promote services.
JULY 9-15
MANAGEMENT If summer months are busy for your shop, build flex time into your calendar, suggests Wade Neff of Strategic Factory. "We all end up crazy trying to fit everything in."
JULY 16-22
MANAGEMENT Maybe this season is slower for your business. "Downtime should be used for a preset list of "non-deadline" activities to help or improve your shop," Jared Smith of bluemedia says. "Have the list posted. There is always something to do."
JULY 23-29
FACILITIES Clean your outside walls and windows, fix those parking lot potholes, cut the grass, and otherwise improve the look of your space.
JULY 30—AUGUST 5
FACILITIES Make sure your A/C is in working order, and get it serviced if not. You don't want your employees getting uncomfortable. And, as pointed out by Rob Matthews of M3, "Humidity can take its toll on open media quickly."
AUGUST 6-12
INSTALLATION Create a plan. "Some projects do require cooler temps during this time, so we try to strategically plan those out," Derek Atchley of Atchley Graphics says.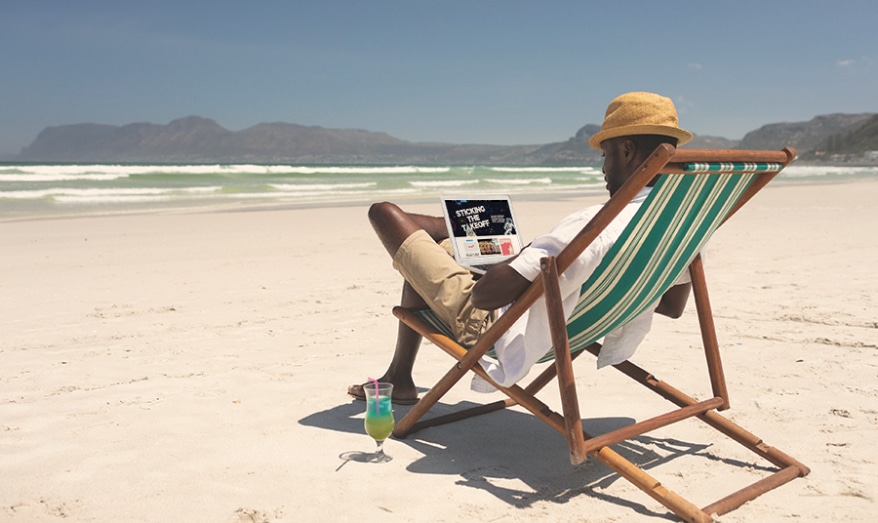 AUGUST 13-19
R&R August could be your last chance this year to take a decent vacation. Leave your work materials behind and focus on relaxing (but do take a notebook to record the liberated thoughts that come into your head).
AUGUST 20-26
MARKETING Partner with a school or organization. Tami Napolitano of Awesome Graphics works with a local technical college on tractor-trailer wraps. "[We] have included the students in the design process and then invited them to watch and learn some of the wrap techniques. [It's a] great way to make it educational and work on something together in your community," she says.
AUGUST 27-SEPTEMBER 1
PLANNING The end of any season can be a good time to reflect. Do you have enough staff and materials for the coming months? Perhaps it's time to have your sales team reach out to your existing customer base to "do some prospecting," suggests Pat Dacy of 3V Signs & Graphics.
Advertisement
MONTHLY PROJECT
Clean Your Bathroom
Anyone can appreciate the inherent value of keeping this space clean. However, this task is also the ideal starting point for broader transformation: implementing lean manufacturing principles throughout your shop. The fact that everyone has their own ideas about how to clean the bathroom makes this a great place to start establishing and enforcing standard operating procedures for everyone to follow. From there, seek to identify waste and improve the new process. Read more about lean manufacturing in wide-format printing at bigpicturemag.com/lean.
Advertisement
SPONSORED VIDEO
Printvinyl Scored Print Media
New Printvinyl Scored wide-format print media features an easy-to-remove scored liner for creating decals, product stickers, packaging labels, and more. The precision-scored liner, with a 1.25" spacing on a 60" roll, guarantees a seamless and hassle-free removal process.