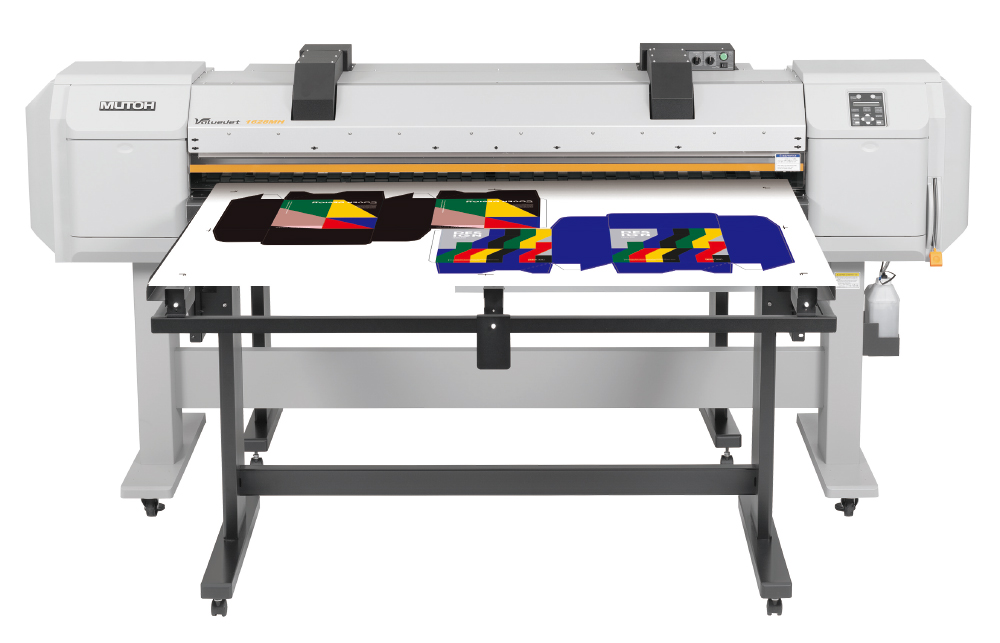 Mutoh ValueJet 1628MH Hybrid Printer
The VJ-1628MH is a direct replacement for the VJ-1627MH.
Mutoh has launched its ValueJet 1628MH hybrid printer, which uses MP31 multi-purpose inks in up to eight colors, including CMYKx2 and CMYKWhWh.
The new hybrid printer features several upgrades over its predecessor. An enhanced built-in circulation system for white and magenta inks provides improved color stability and consistency, the company says in a release. Additionally, a new custom roller selection function offers assorted media compatibility and the ability to set each pressure roller independently for various types of substrates.
The VJ-1628MH is a direct replacement for the VJ-1627MH. Other features of the new model include an automatic media height adjustment mechanism and a media retainer, providing proper positioning of media for output.
POST CATEGORIES
MANUFACTURER: MUTOH
PRODUCT CATEGORY: Flatbeds + Superwides
Advertisement
SPONSORED VIDEO
Interior Décor and Textile Printing: What Equipment Do You Need?
The First Installment of the new Interior Décor and Textiles Webinar Series, Bridging the Gap Between Commercial Peel-and-Stick Wall Graphics & Professional Home Décor, focuses on the technology used for these applications. Our expert panel of speakers cover topics such as what equipment to purchase, what to look for when purchasing, and the various applications you can offer with the equipment you currently have. Watch the first episode, sponsored by TVF, above.