Learning to Wrap Vehicles? Check Your Sources
Plus, why to be careful about free online educational content for wrapping vehicles.
PLANNING

Choose Efficiency or Creativity

Perhaps you aim to tap your reservoirs of creativity for a newly won job or an end-of-season marketing campaign. However, keep in mind that creativity unavoidably involves changing gears, especially if you're the typical hard-charging business owner or manager. "One can optimize for productivity or one can optimize for creativity, but it's hard to do both," notes widely followed tech entrepreneur Naval Ravikant on Twitter.
PRODUCTIVITY

Eat the Big Frogs First

Courtesy of Jim Dittmer of JDA Creative Color, this phrase is a more colorful way of saying the best approach is often to solve bigger problems before small ones. Calling the "frog" quote "one of the best pieces of advice I ever received from a mentor," he says this approach "lifts the biggest weights off your shoulders" amid a sudden overload of responsibilities or unexpected events. "I allow myself to vent and complain for a little while to release some of the negative energy, then I start the problem-solving." For more pointers on combatting anxiety and stress, visit bigpicturemag.com/anxietytips.
MANAGEMENT

Maintain "Conversational Discipline"

With many PSPs operating with less than a full roster of staff, using time productively has never been more important. Quoted in our sister publication INSTORE, Scot Caniglia at Josephs Jewelers in West Des Moines, Iowa, offers one way to help: conversational discipline. "We love those 'bonding' conversations, but we need to control them," he explains. "Recognize when you are in a conversation that you are enjoying, but realize when you are exchanging story after story with your customer. Let the customer tell the last tale of the day and bid them adieu."
TRAINING

Learning to Wrap? Look Beyond the Web

With technology at our fingertips, there are plenty of home videos on the internet showing "how to wrap." However, YouTube videos and other free online sources of education aren't always reliable. In fact, installers can learn bad habits that can cost them a lot of money in damages on future jobs, says Kristin Lanzarone, Big Picture columnist and owner of Wrapstar Pro. Instead, she says, seek out professional training and certification programs from manufacturers like 3M, Arlon, Orafol, Avery Dennison, or others. Distributors might also host training courses, and organizations with national networks of installation companies offer their own forms of training and certifications. For more on this subject, visit bigpicturemag.com/badhabit.
SCHEDULING

Keep Some "Slop" in Your Day

Do you keep 50 percent of your time unscheduled? If not, you're probably not leaving enough slack in your day. That's the view of Dov Frohman, a former VP at Intel, who during his corporate career also found enough time to invent EPROM, a widely used type of computer memory. In his book Leadership The Hard Way, Frohman argues that bosses should maintain sufficient "slop" in their schedules to reflect and to assimilate lessons learned from experience.
MANAGEMENT

Prioritize People Investments

A weakness for bright shiny tools is common among business owners. However, investments in people often pay off better in the long term, says Tom Peters, management scholar and the author of In Search Of Excellence. As he explains it, "Capital enhancements are important. They're also cool. You can get your picture taken next to a new robot. People investments are invisible and hard to measure. The tendency is to favor the hard stuff over the soft stuff. But the soft stuff is invariably more related to long-term strategic success than the hard stuff."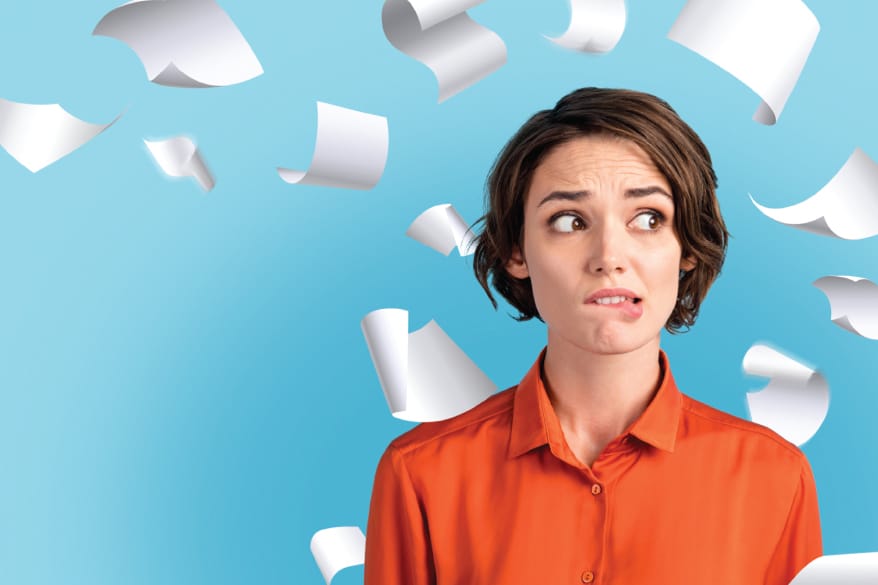 PLANNING

Know Your Pay Grade

It's one of the ironies of the IT age — the technological breakthroughs that were supposed to make us more efficient often prevent us from doing important work. As noted recently on the blog "Study Hacks," the economist Peter Sassone identified this problem back in the '80s with a study revealing senior executives spent "surprisingly large percentages of their time" on things support staff had previously done, such as typing memos and scheduling appointments. Not only were the executives being distracted from the core tasks they were paid highly to do, but they did the mundane ones badly. And those support staff who had the relevant skills? They were laid off to save costs. The underlying lesson is to know the value of your time. If you're spending five hours preparing a PowerPoint deck because you can't figure how to turn off the automatic bullet points, you're not really saving money; you're hurting your business.

Advertisement
SPONSORED VIDEO
Printvinyl Scored Print Media
New Printvinyl Scored wide-format print media features an easy-to-remove scored liner for creating decals, product stickers, packaging labels, and more. The precision-scored liner, with a 1.25" spacing on a 60" roll, guarantees a seamless and hassle-free removal process.