How to Identify Your Blind Spots, Plus 6 More Tips for PSPs in July/August
Including one core piece of advice on selling your business.
SELF-IMPROVEMENT

Ask About Your Blind Spots

Ask people for feedback, and they sometimes tell you what you want to hear. Ask them about your blind spots, and they're more likely to tell you what you need to hear. So says organizational psychologist Adam Grant in his book Think Again: The Power of Knowing What You Don't Know. "Gains in self-awareness often begin with the question: What do other people know about me that I might not realize?" he writes.
BUYING

Upgrade Your Business Card

Before your next tradeshow, get a digital business card made up. You'll save time, money, and trees. Nancy Guinn, the owner of Virginia-based independent pet food chain Dog Krazy, told our sister magazine PETS+ that with such a card, she can simply tap a new contact's phone to upload their business information via NFC technology, or they can scan the QR code on the back. It can be updated online at any time.
MANAGEMENT

Compliment More

Few things are more powerful than a compliment, but many people hold back from saying nice things out of fear the other person will find it annoying, that the other person will have heard it all before, or that they'll stumble over their words. However, these concerns are almost entirely groundless, says Vanessa Bohn, an associate professor of organizational behavior at Cornell and author of You Have More Influence Than You Think: How We Underestimate Our Power of Persuasion, and Why It Matters. "Just worry about getting the words out because people like hearing nice things about themselves. Most people say they wish they gave more compliments. And it turns out they make people happier than we think," she says.
MANAGEMENT

Be Prepared to Walk

After helping almost 100 owners sell their businesses, consultant Stephen Semple of Business Growth Guys says he has one core piece of advice: Run your business like you are planning to own it for the next 20 years. Buyers will often try to low-ball you at the very last minute, knowing full well owners have often already sold the company in their heart. "The champagne is on ice and the owner is not emotionally capable of walking away from the closing table. To fight this, the seller needs to remain ready to walk. Walking away is the only power the seller has," Semple says.
IDEAS

Save Good Concepts for Later

Some ideas are legitimately bad, but others just require the right timing or situation to be worthy of pursuit. This understanding prompted author Oliver Burkeman to keep a running file of ideas from which virtually nothing gets deleted. He writes, "When I needed an idea, I'd peruse the list, and sure enough, most of the entries would still seem mediocre, stupid, or derivative. But for mysterious reasons, one or two entries – entries that might have sat there looking lifeless for months or years – would suddenly feel ripe, full of life, ready to be used." Open a note in your phone today.
MARKETING

Ask for that VIP Info

It's critical to maintain accurate information on VIP clients to support a long-term relationship. Often, the best way to get it is to simply to request it by sending them a personal email asking them to help you update your files. "You can do a few of these things by clicking around Facebook and Instagram to find birthdays and anniversaries," Jeremy Auslander, owner of Roxbury Jewelry in Los Angeles, California, told our sister publication INSTORE. "Tell them you'll send a reminder about three weeks out, so they'll never miss an important date." Make sure you have their best email address too, he adds.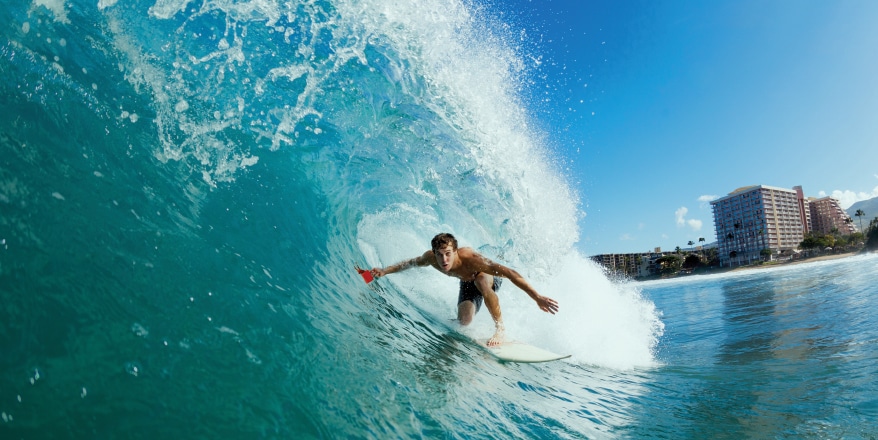 SURF THE MOMENTUM

Overcome Procrastination

Do you crave a sense of productivity? Get the satisfaction of crossing things off your to-do list by adding things you regularly do already, suggests philosophy professor John Perry. In The Art of Procrastination, he recommends this morning list:
Turn off the alarm.
Don't hit the snooze button.
Get out of bed.
Go to the bathroom.
Don't get back into bed – five achievements before you've made coffee!"
So far, so jovial. But Perry's approach touches on something that's overlooked by most harried business owners: They already accomplish a lot every day, and their to-do lists are almost wish lists. His approach is really about feeling good about what you're getting done and surfing the momentum from those completed tasks.
Advertisement
SPONSORED VIDEO
Printvinyl Scored Print Media
New Printvinyl Scored wide-format print media features an easy-to-remove scored liner for creating decals, product stickers, packaging labels, and more. The precision-scored liner, with a 1.25" spacing on a 60" roll, guarantees a seamless and hassle-free removal process.