How Specialty Printers Can Create Their Retirement Plan
An M&A expert in the graphics communications industry details when and how wide-format printers should set up their succession.
WHETHER YOU'RE THE one on the edge of retirement or you're the next in line to take over the company, succession planning can be an elephant in the room. However, businesses need strategies for making these transitions, and for identifying and developing new leaders in the first place.
We asked Mark R. Hahn, senior managing director of Graphic Arts Advisor – a mergers and acquisitions advisory and consulting firm focused exclusively on the printing, packaging, mailing, marketing production services, and related graphic communications industries – for his thoughts on preparing for retirement or the sale of a business.
Mark R. Hahn
Q: When should a business owner begin to work on his/her succession plan? How long does the process take?
A: Starting the process three or four years before the planned exit date is best. If we're talking about a sale of the company to an unrelated party, the active sale process averages six to nine months. Sometimes events intervene, and a quicker time frame is certainly possible. If an owner is financially challenged, we run a much faster process to move the business quickly and avoid further losses. For a healthy business, the process can take longer to find the right buyer and get all the pieces into place.
Q: What are key steps toward successfully retiring?
A: It's important to effectively work yourself out of the business. Get the next level of management and leadership in place well before you begin the sale process; aka work yourself out of a job over time. If the succession plan is to transition the business to the next generation, the most successful scenarios we see are when [members of] the younger generation work outside the family business for three to five years before joining the company, and then work in different departments before assuming a leadership position.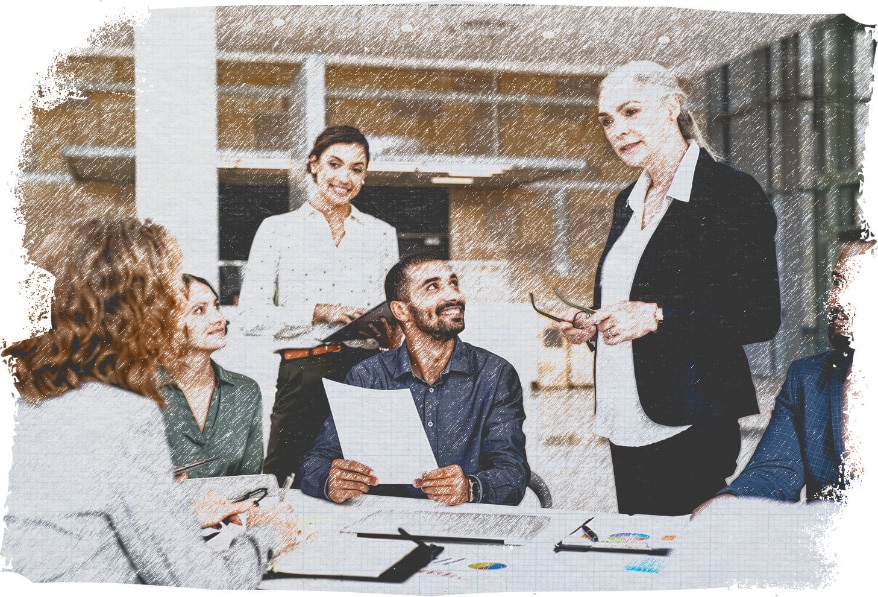 Q: What are options for succession planning?
A: Many owners would like to pass the company along to the next generation. However, that obviously requires the members of the next generation to want to be in the graphic communications business. If the younger generation is interested and, I must add, qualified, then a long-term plan is needed, and owner should expect to financially assist their children with seller financing or gifting. For the larger, more successful wide-format companies, the generational transition becomes harder. The value of the business is simply too high, and the proceeds from a sale are too attractive. If there are unrelated owners, family transition may present problems due to disparate interests, and a sale to unrelated parties is more likely. Private equity sounds attractive because they have the funding sources to pay more cash at closing, but many wide-format companies are below the size threshold or do not have a clear strategic vision and value that will attract financial investors.
Q: What are some of the biggest mistakes a wide-format PSP can make during this process?
A: The most common mistake is waiting until the business starts to decline; buyers are buying the future, so go to market when times are good. Sell on the way up. Another closely related mistake is when sellers have an inflated sense of the value of the company and set unrealistic expectations. A good deal is fair to both sides and represents the performance of the company going forward. Not having the financial statements in order can be a major impediment to achieving the best results in a sale process. Get the books in order, spend the money to get outside accounting oversight, and tighten up internal reporting procedures. Buyers will value accurate and well-organized information.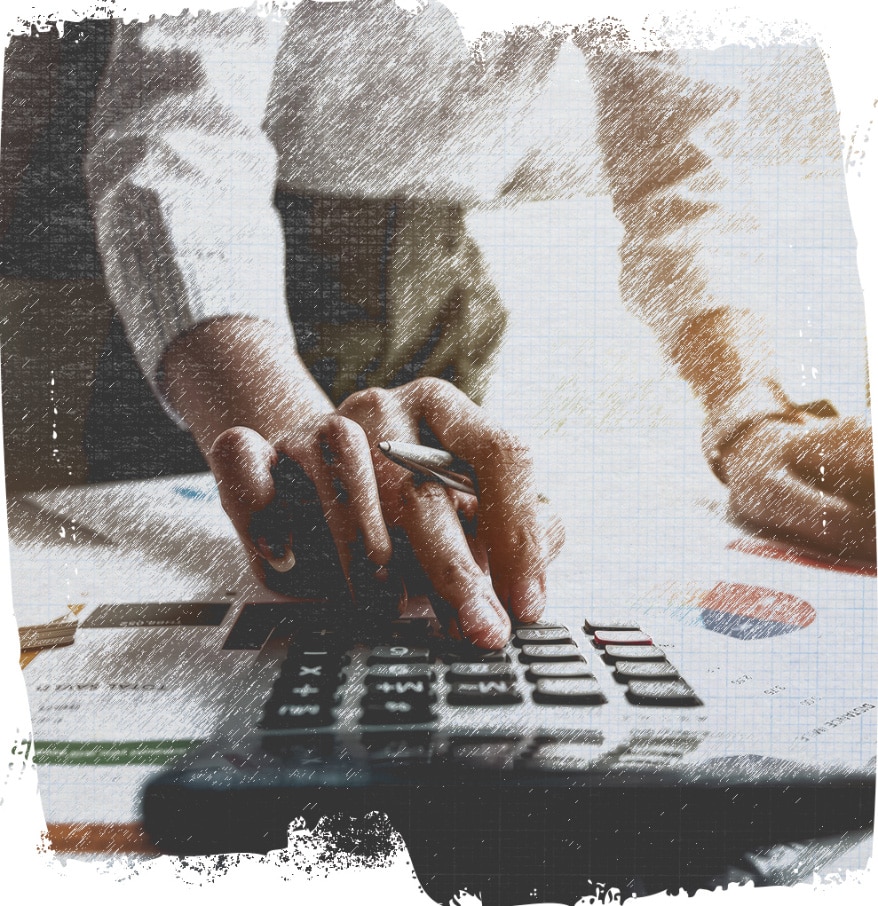 Q: What are the risks of poor succession planning?
A: Some owners get trapped running their companies much longer than they had hoped. If illness, an economic downturn, or another event intervenes, an owner can find themselves with an unhappy end to what had been a happy and rewarding career. To paraphrase a famous quote, if you don't know where you are going, you might just get there.
We asked the Brain Squad for their thoughts on retirement. Here's what they have to say:
I am 65 years old, fourth generation, and no "children" are interested. At this time, retirement is not on the radar. — Rick Mandel, Mandel Graphic Solutions

A shocking number of nonprofits implode when the founder retires/gets hit by a bus/moves to Tahiti…or the founder never leaves! I decided to challenge the odds by starting very early to create a strategy and follow it. My son and cofounder Roger and I hired a small consulting company (two kind, smart people!) and began to discuss our vision, assess our options and assets, and alter the work flow over a period of three years to prepare so everyone could play a part, feel comfortable and be included. It was going to be fun, hospitable, respectful, and efficient. We got 6 months into our activation and COVID hit. Our organization re-tooled immediately to deliver our mission of keeping art in public schools by learning to Zoom and delivered art materials to thousands of children at their kitchen tables. We rolled with the choppy Covid seas, learned new skills, and miraculously continued to print enormous repros of the children's artwork and install them in empty offices. We ceaselessly Zoomed around between our homes recording Fresh Artists' organizational history and introducing our new Deputy Director to long-time business and donor relationships, focused on the plan, even though at a different pace. The last three years helped us identify, confirm, and prepare my successor, who is now stepping into my fuzzy slippers (who wears shoes at home?). Using Covid as a reason to vacate my private office, I bravely crossed the Rubicon and set up my main office at home. By beginning the journey of succession planning and implementation early, we had lots of time for twists and turns, backing up, and riding some waves. There was no pressure. It has been gentle, measured and just a few hiccups. I guess my advice is start early, contract for professional guidance, and be flexible! I also recommend finding a consultant who specializes in family businesses. It's a special niche. In the end, we always revert to the sage advice of IDEO's David Kelley to defer judgement, encourage wild ideas, build on the ideas of others, stay focused on topic, one conversation at a time, be visual and got for quantity. Oh yes, and be kind. That's the secret sauce. I'm almost Emeritus. But…..a few more hiccups…stay tuned for the Final Chapter! —

Barbara Chandler Allen, Fresh Artists

The role of all senior leadership is to work themselves out of a job by mentoring and delegating their responsibilities to the next levels of management. This will ensure success in the event of retirement or health issues. Succession planning also requires an effort to hire individuals new to the workforce to take the place of existing workers as they age and retire. If all your staff are in their 50s and 60s, within a short window the business does not work any longer. —

Brian Hite, Image Options

I'm passing (I hope) to my son. But for now, I have a young graphics person we've fallen in love with. He has taken the helm and started training on every piece of equipment. To show our commitment to him, we are paying him extra to pay off his school loan. — Tommy Melendez, Master Graphics NYC

Being open and transparent with not only the immediate parties involved, but also with all staff will help a transition. Full transparency and discussion at the very start is key. It doesn't undermine anyone's position or authority, but instead acts to strengthen bonds. —

Derek Atchley, Atchley Graphics

I am in the process of looking at options. I have had people offer to buy the business; however I am also looking at what employee ownership could look like in the future. — Tami Napolitano, Awesome Graphics

I have been in the business for more than 28 years and have only recently started developing a lead team who can continue the business for the next 28 years and beyond. The four leads are tasked the following: Strategy and implementation; sales, leadership, and team building; contracts and negotiation; and equipment and maintenance/inventory management. —

Linda Fong, Fastsigns Oakland, Fastsigns Hayward

We are not in the process, but we are certainly thinking about the future and proactively taking steps, which include focusing in on a solid and defined process for each department, cleaning and organizing, and boosting employee benefits to retain talent. —

Jim White, Go Graphix

We currently have our son working on updating new systems and processes. It has not been easy. Sometimes he forgets I'm not his mom at work. I've reported him to HR. —

Carmen Rad, CR&A Custom

My daughter has been working for our company for 11 years. Fortunately, she loves the work and has learned hands-on how to operate the machines, etc. She is currently running all of my production with minimal guidance. While I don't think I am 100-percent ready to retire, I am taking more vacations and time off while guiding her and working on more administrative things. —

Diana Herrera, AP Imaging
Brain Squad?
Learn what roles our Brain Squad members have held that best helped them be the wide-format printer they are today at bigpicturemag.com/roles.
Advertisement
SPONSORED VIDEO
Printvinyl Scored Print Media
New Printvinyl Scored wide-format print media features an easy-to-remove scored liner for creating decals, product stickers, packaging labels, and more. The precision-scored liner, with a 1.25" spacing on a 60" roll, guarantees a seamless and hassle-free removal process.