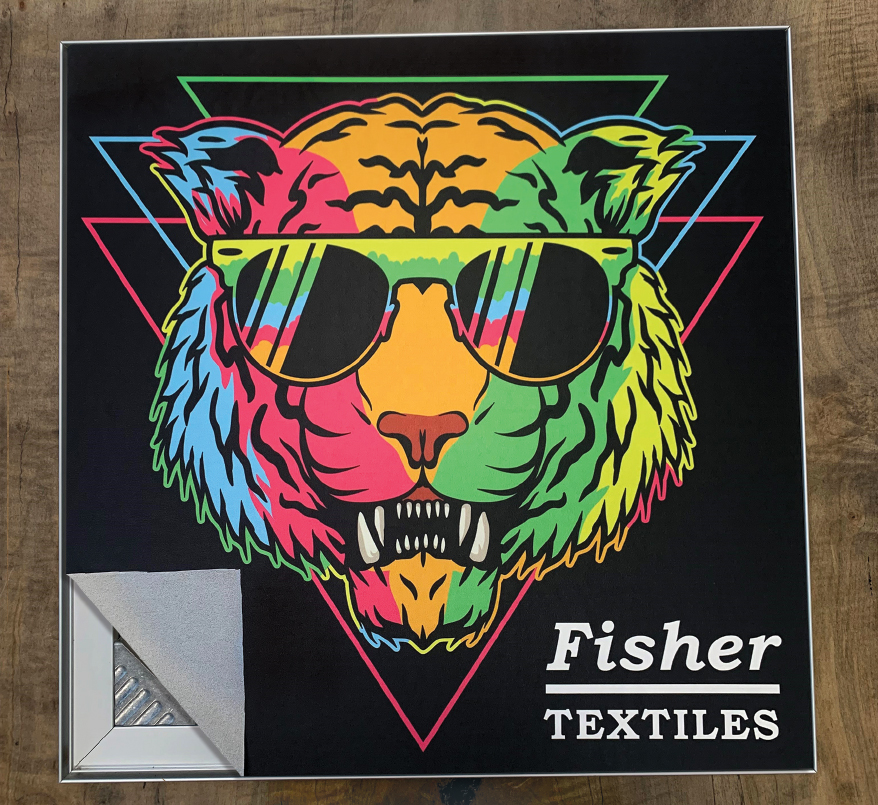 Fisher Textiles Display Graphic Textiles
Two new fabrics for display graphics: GF6050 Super Sonic and GF8860 Silver Back.
Fisher Textiles has revealed two new fabrics for display graphics: GF6050 Super Sonic backlit fabric for silicone edge graphics (SEG) and GF8860 Silver Back frontlit pillowcase display fabric.
126-in. GF6050 Super Sonic soft, sueded knit fabric for vibrant backlit applications is wrinkle resistant, foldable, flame retardant, and NFPA 701 and California Title 19 compliant. DD6750 Super Sonic is a treated version available for direct and UV-curable printing and 197-in. DD6650 Super Sonic is a superwide option.
GF8860 Silver Back 100% polyester, opaque soft signage fabric features white yarns on the face and blended white and black yarns on the back of the fabric to give a silver appearance. No coating on the back enables the fabric to keep its nature stretch and enhance blockout construction for pillowcase displays using aluminum tube frames. Additional applications for the flame-retardant, NFPA 7-1-compliant media include frontlit SEG and step-and-repeat backdrops. DD8800 Silver Back, a treated version, is offered for direct and UV-curable printing applications.
POST CATEGORIES
MANUFACTURER: Fisher Textiles
PRODUCT CATEGORY: Media + Substrates
APPLICATION CATEGORY: Digital Textile Printing
Advertisement
SPONSORED VIDEO
Interior Décor and Textile Printing: What Equipment Do You Need?
The First Installment of the new Interior Décor and Textiles Webinar Series, Bridging the Gap Between Commercial Peel-and-Stick Wall Graphics & Professional Home Décor, focuses on the technology used for these applications. Our expert panel of speakers cover topics such as what equipment to purchase, what to look for when purchasing, and the various applications you can offer with the equipment you currently have. Watch the first episode, sponsored by TVF, above.