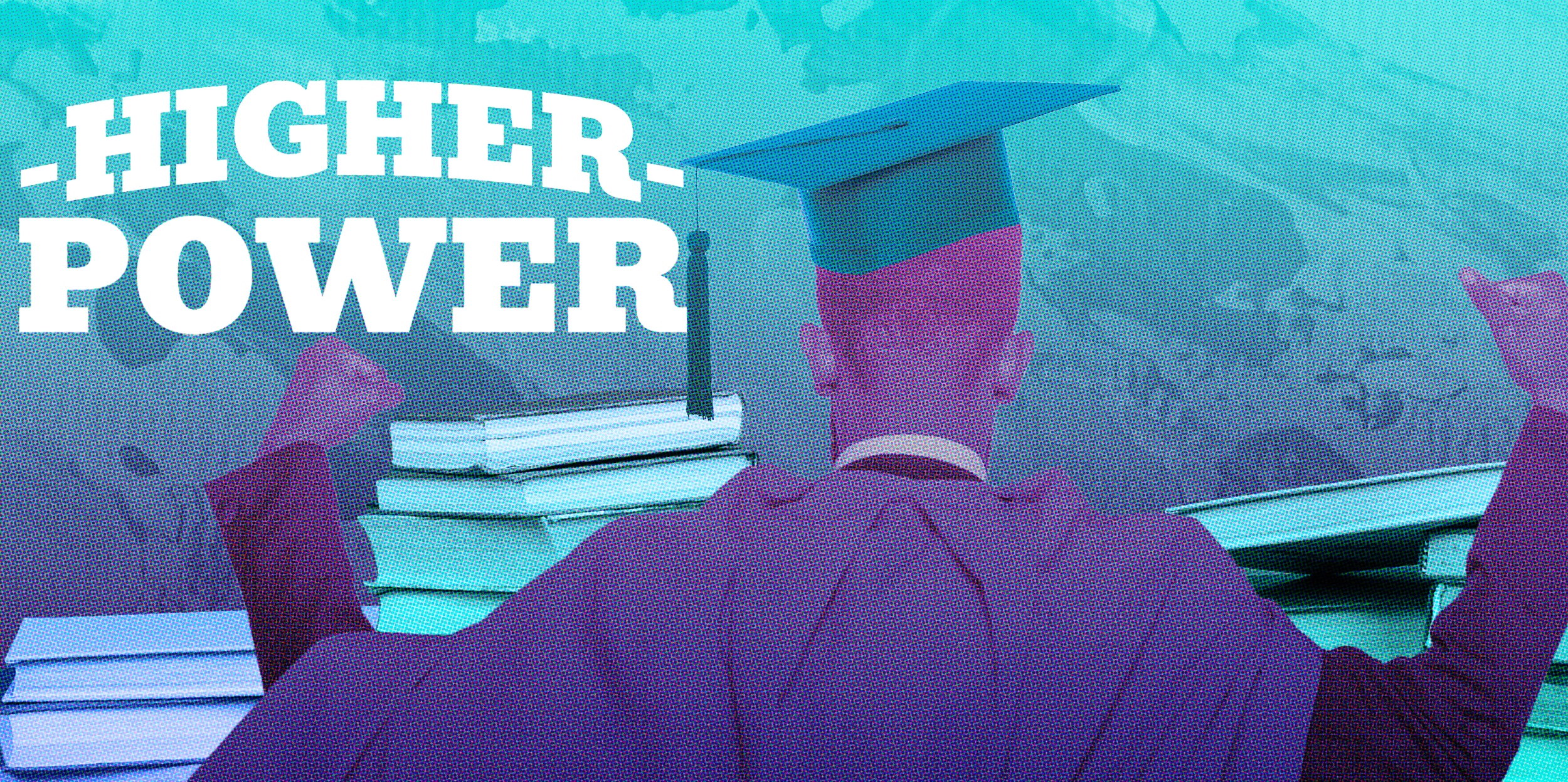 Big Picture's Guide to Print Industry Education
Where pros and novices alike can learn design, printing, installation/wrapping and other skills critical to the wide-format graphics industry.
WHERE IS THE best place to get an education in the printing industry? The most obvious answers – say, university and technical college programs – aren't always practical or readily available, depending on where you live. Conversely, nexuses of print industry knowledge can be found in unexpected places, such as a photography school or that maker space down the street. The youngest and brightest among us might not know where to turn. Whether your goal is to inspire them or to up your own skillset, we hope this guide to digital printing education helps answer a question that isn't as straightforward as it seems.
Keep in mind this is not meant to be a comprehensive guide. It's a work in progress. The full list with direct links (including more than what we could print here) lives online at bigpicturemag.com/highered. If you have suggestions, please send them to editor@bigpicturemag.com. Regardless, our hope is this will not just provide direct answers, but also start conversations and generate ideas for more and greater educational opportunities.
Where is the best place to get an education in the printing industry?
1

Apprenticeships, High Schools,
and On-the-Job Training

Many of you probably got your start under the wing of more experienced veterans, but these types of programs are not as common as advocates would like. Formal models that combine classroom and on-the-job instruction can be among the best paths to a career in any form of manufacturing. These systems generally involve partnerships between educational institutions and PSPs who are willing to contribute mentorship and tuition costs in exchange for a pipeline of fresh talent.
HARPER COLLEGE.

This Palatine, Illinois, institution's two-year Print Graphics Apprenticeship program is a typical example of a formal apprenticeship program. Participants graduate with an A.A.S. degree, a certificate from the Department of Labor, and ideally, a longer-term job at the employer partner.

UPPER VALLEY CAREER CENTER.

Located in Piqua, Ohio, the Upper Valley Career Center offers students the opportunity to begin working in their field and earning college credits while still attending high school. One of 25 available programs is Design and Digital Print Technologies, which is created to prepare students for a range of potential jobs in the graphics communications field.

BLACKSTONE VALLEY VOCATIONAL REGIONAL SCHOOL.

This high school is notable because students learning graphic design and signmaking get hands-on experience on the school's own wide-format equipment (a Roland DG TrueVIS SG-300 printer/cutter). In addition to school projects, the shop provides signage support for the district.

AP ACADEMY.

Founded by Absolute Perfection (AP) Corp. A Sykesville, Maryland, specialist in window films, tints, wraps, and commercial graphics, this program combines classroom, hands-on, and real-world experience. Although this is a multi-million-dollar company, it's a great example of a business taking the lead in addressing an industry-wide problem.

JEFFERSON JR./SR. HIGH SCHOOL.

Located in Edgewater, Colorado, this school's Sign and Wrap Laboratory program offers hands-on experience in the entire print production process, from design to installation, including vehicle wrapping.

SPYDER LAB.

Beginning as an after-school club at Diamond Bar High School, this combination apprenticeship/internship program now helps establish student-run graphic media businesses throughout greater Los Angeles via training, mentorships, equipment maintenance, distribution pricing on consumable materials, and more.

The Mentorship project.

We'd be remiss without mentioning Big Picture's own effort to connect industry newbies with savvy veterans. This free, six-month program matches applicants based on goals, market, and region.
2

Associations, Advocates,
and Other Institutions

You probably already know the big names. Among other educational resources, Printing United Alliance offers a variety of online courses at ilearning+, as well as various certifications through Idealliance. Online learning is also available through the International Sign Association (ISA). ISA also organizes the annual Sign MFG Day, where members host facility tours to encourage students to explore career opportunities. Be sure to also seek out similar groups that operate on a smaller scale, closer to home (the Great Lakes Graphics Association is just one example; ISA is affiliated with various regional associations). Other examples in this space include:
WALLCOVERING INSTALLERS ASSOCIATION.

The organization's Wallcovering Installers School's online offering includes general education plus a 10-course path toward becoming a Residential Installation Specialist (RIS) designation. Commercial installation classes are reportedly in development.

Wallcoverings Association.

Representing wallcoverings manufacturers, distributors, and suppliers, this nonprofit organization can be a resource for anyone who wants to become an installer.

The international finishing trades institute (iFTI).

The training and education department of the International Union of Painters and Allied Trades (IUPAT), this organization aims to develop and expand a qualified, competitive workforce for the finishing trades industries and to oversee the apprenticeship training programs throughout North America. One example is painting and decorating instruction from the Finishing Trades Institute of DC 14 Chicago.

The Graphic Communications Scholarship Foundation.

This not-for-profit, private, industry-directed organization offers technical school, undergraduate, and graduate fellowship assistance for careers in graphics communications.

The Print and Graphics Scholarship Foundation.

This private, not-for-profit, industry-directed organization provides undergraduate college and technical school scholarships and graduate fellowship assistance to talented individuals pursuing graphic communications careers.

The American Graphics Institute.

Many classes are focused specifically on printing technologies and techniques.

AGC Education.

This organization specializes in providing turnkey equipment to schools, including poster printers up to 60 inches wide as well as equipment for cutting, engraving, and laminating.

CHICAGO PHOTOGRAPHY CLASSES.

This photography community recently began offering classes online and expanding beyond Chicago. Classes that focus on production as well as capturing images include offerings specific to wide format.
Advertisement
3

Wrapping
and Installation Training

In many cases, training is available from manufacturers of printers, wrap media, and other tools of the trade. Certifications from industry players like Avery Dennison and 3M are strong indicators of an installer's credibility. In other cases, experienced wrappers have created their own programs. Whether your goal is to attract new employees, to profit from the training, or both, these examples fulfill an industry-wide need:
Inside the Wrap Shop.

Sponsored by Roland and taught by professionals at Digital EFX, these workshops cover pricing and marketing; design and scaling; and hands-on wrapping. Most are in Louisville, Kentucky.

Elite Wrappers.

Training program benefits include working with a variety of wrap material brands.

The wrap institute.

A one-stop source for instructional videos created by industry leaders, like Justin Pate, covering wrapping, tint, and PPF.

Rightlook.

Specialties include consulting, marketing, and education, including a four-day vehicle wrap training course at a facility in San Diego, California.

Wrapstar University.

A training facility in Sacramento, California, started by Kristin Lanzarone, owner of Wrapstar Pro and Big Picture columnist and Editorial Advisory Board member.

Chicago Wrap University.

Offering five-day workshops, this initiative began as a way for Chicago Wrap to attract and train new employees.
4

Online
Resources
Print University.

An annual subscription fee unlocks a library of video-based training in graphics and print production for use by PSPs as well as industry associations and OEMs.

School of Sign Arts.

A training and education resource for sign shop management and signmaking skills enhancement. The school's goals include hosting and developing sign industry video training resources and instructors; creating real-world answers for sign industry professionals; and inspiring and building industry connections.

Print Design Academy.

Let's not forget about the importance of design and print-ready files. Course providers "teach graphic designers how to take their design from screen to a printed object they can see, touch, and smell," according to its website.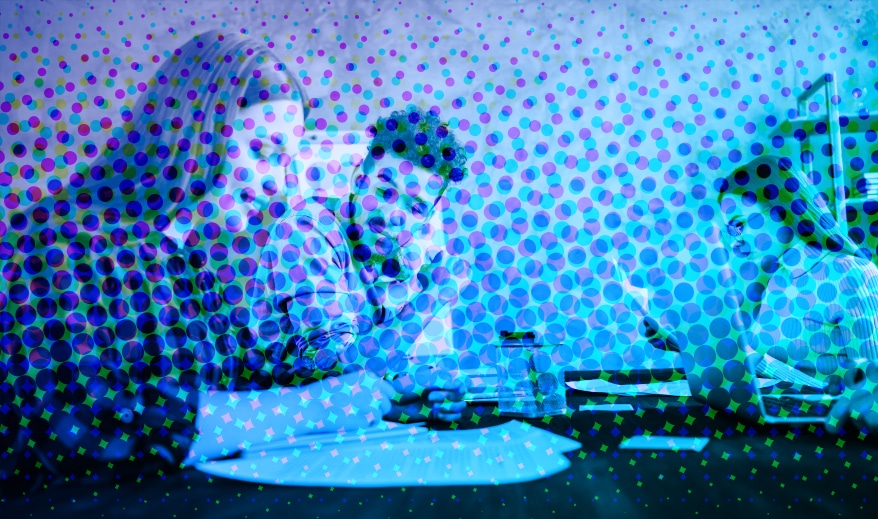 5

Manufacturer
Training and Certifications

If you're looking for training and certifications based on equipment you already own, or want to own, connect with your vendor. This also goes for equipment suppliers and distributors (like Alder Color Solutions) that may offer more locally based options.
HP.

Offerings include a self-paced large-format media certification program for HP products.

Ricoh.

Advanced Career Education (ACE) for commercial print and sign and graphics is committed to education and vocational training for local, underserved communities. Students benefit from fulfilling career paths and economic opportunities, while print businesses benefit from a source of skilled job candidates.

Mutoh.

Information, training, and education from experts in the wide-format printing, including Flexi training online courses.

Epson.

The Epson Print Academy features updated educational and inspirational videos for the different markets served by Epson Professional Imaging.

Adendo.

Adendo is a training service and mentoring community supported by SAi. The goal is to provide job-relevant and affordable training in a flexible, engaging format. It combines instructor-led courses with self-paced, online training and a professional community forum where users can share information.
Advertisement
6

Technical Schools
and University Programs

West
Fullerton College.

Printing Technology

Los Angeles Trade technical College.

Sign Graphics
The last remaining sign painting program in the US.

RCC.

Graphic Design and Printing
Midwest
Butler Tech.

Graphic Design

Cuyahoga Valley Career Center.

Graphic Imaging Technology

Flint Hills Technical College.

Graphic Arts Technology

The Minneapolis College of Art and Design.

Graphic Design

North Central Technical College.

Print Production Certificate

Northeast WI Technical College.

Print Technology, Technology Diploma and Wide-Format Graphics Course

University of Northern Iowa.

Graphics Technology

Warren County Career Center.

Graphic Arts, Imaging and Advertising Design
Southeast
Appalachian State.

Graphic Communications Management (B.S.) – Print / Packaging Production

Big Sandy Community and Technical College.

Visual Communication – Design & Technology

Fort Valley State University.

Visual Arts & Digital Media, B.A.

Midlands Technical College.

Commercial Graphics Communication
Southwest
Central Texas College.

Graphics & Printing Technology

The University of Texas at El Paso.

Graphic Design
Northeast
Central Connecticut State University.

B.S. in Graphics Technology.
This institution claims to offer the only print based program in New England.

Rochester Institute of Technology.


Offers students an opportunity to explore new areas of research in the graphic communications field. Recent student research includes 3D printing quality analysis, consumer preferences for printed textiles, user experience in digital publishing, and implementation of lean techniques in printing.

Thaddeus Stevens College.

Graphic Communication and Printing Technology
7

Canada
Toronto Metropolitan University.

Graphics Communication Management
Toronto Metropolitan University offers the only four-year degree-granting program for the printing industries in Canada.
Advertisement
SPONSORED VIDEO
Printvinyl Scored Print Media
New Printvinyl Scored wide-format print media features an easy-to-remove scored liner for creating decals, product stickers, packaging labels, and more. The precision-scored liner, with a 1.25" spacing on a 60" roll, guarantees a seamless and hassle-free removal process.