A "Golden" Secret for Starting the Work Day, Carve Out Time for Creativity, Use a Timer for Decisions, and More Business Boosters for Print Pros in September
Also, it's time to accept that you simply can't do everything you want to do.
ENCOURAGEMENT


Wow, Wow, Wow

"Everybody likes a compliment," Abraham Lincoln famously observed. But most humans are weirdly parsimonious about handing out kind words. To keep the good feelings flowing at New Jersey eyecare practice Focus Eye Care, management installed a "Wow Box" in the back office and encouraged staff to write something positive about another staff member that motivated them. "Often the notes contain funny messages and inside jokes that go over our heads, but the point is we enjoy it," manager Vlad Cordero told Big Picture's sister magazine, INVISION.
IDEAS


Write it Down

"Sometimes thoughts pop up and disappear as quickly as they came. Sometimes, to my frustration, I don't write them down," says Tracey Hiner of Black Crow Studios in Long Beach, California. To make sure these ideas aren't lost, she carries a notebook or adds them to a note taking app on her computer and phone. "I also schedule two hours in my day for creative ideas and one to two hours every day for strategic or growth ideas. I use that time to look at those lists and see where I want to spend that time. Blocking those hours out on my schedule helps to give ideas the time and thought they deserve." See where the Brain Squad gets their best ideas and how they remember them at bigpicturemag.com/ideas.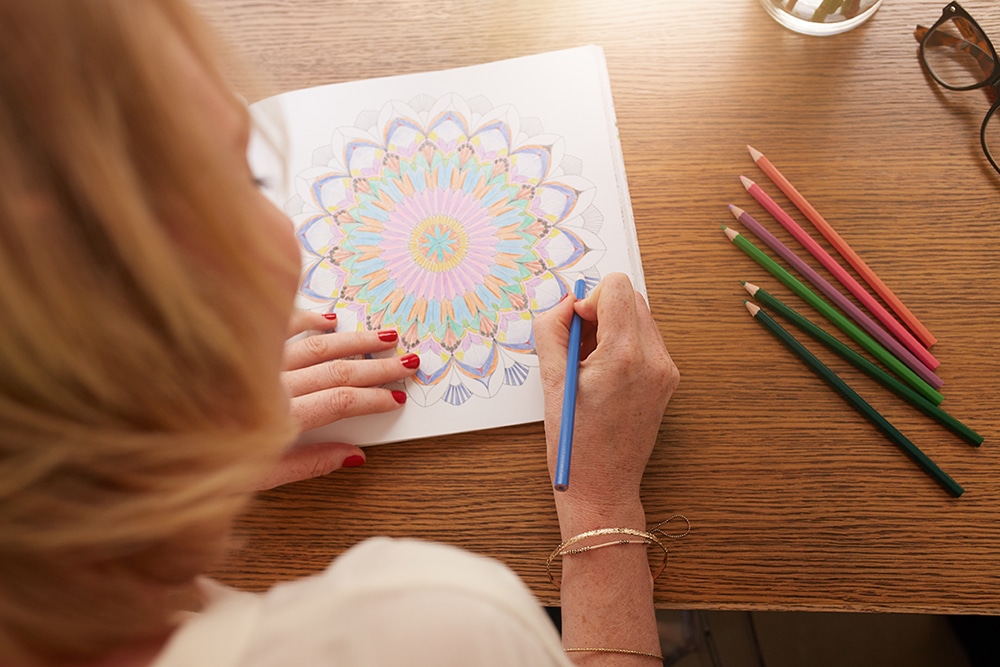 LIFE FUEL


Rekindle the Joy

Do one thing every day that you loved as a kid. "This is usually the fuel that can power your life," writes entrepreneur and business author James Altucher on his blog.
GOALS


You Can't Do It All

According to business writer Greg McKeown, questions such as, "How can I fit everything I want to do into my schedule?" are fundamentally dishonest. They're based on the false premise that trade-offs are avoidable. The honest question, he says, is: "What is it I really want?" Knowing you can't possibly have everything or get everything done spares you the anxiety of trying to figure out how you could.
ROUTINE


The Golden Hour and a Half

Research shows that starting the day on a good note has an enormous positive effect on productivity. To actually get things done in the morning, "Four Hour" productivity guru Tim Ferriss suggests having the first 90 minutes of your workday vary as little as possible. "I think that a routine is necessary to feel in control and non-reactive, which reduces anxiety. It therefore also makes you more productive."
HIRING


Quality of Life

Work is a large part of everyone's lives, but it doesn't have to be the number one thing. Here's how David Kaiser of Digitype Design in Tualatin, Oregon, sees it: "With our most recent hire, we explained our mission statement and how we view employees' time at the office: They come to work and earn income to live their life outside the office. The office isn't the final destination, but merely a vehicle they're involved in that provides for their quality of life. He was floored. No one had ever explained and/or viewed his labor that way. With most employers he had in the past, the job was the most important thing in the employee's life. Remember, the next day after you die, as either the owner or employee, the business will be hiring your replacement."
JUDGMENT


Time Decisions

Can't make a decision? Use a timer, suggests Oliver Burkeman in his Guardian column. For everyday matters, set it to allow yourself a few minutes for deliberation, and then, when your time is up, make a decision. "Often, what we think of as deliberation is really hours of indecision, followed by a snap judgment," he notes.
SPONSORED VIDEO
Printvinyl Scored Print Media
New Printvinyl Scored wide-format print media features an easy-to-remove scored liner for creating decals, product stickers, packaging labels, and more. The precision-scored liner, with a 1.25" spacing on a 60" roll, guarantees a seamless and hassle-free removal process.