Mayo Clinic Printshop Creates Soothing Space for Kids to Recover
Tranquil wall graphic brings comfort to passers-by.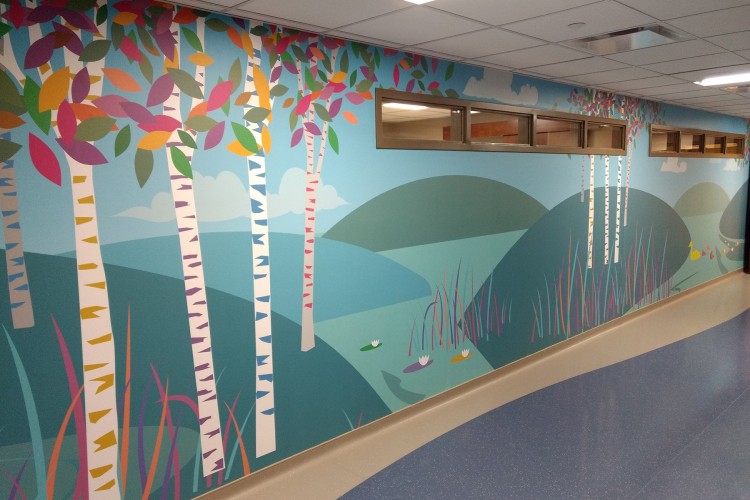 The Mayo Clinic Printshop within the Mayo Clinic in Rochester, Minnesota, played an essential role in the remodel of the recovery room in the hospital's pediatrics area. Mayo Clinic Printshop used an Acuity Select F UV flatbed printer onto Dreamscape Suede Digital Wallcovering. "The kids recognize the theme and feel comfortable regardless if they're there for a check-up or for surgery," says Brian Hindal, printshop specialist, Mayo Clinic Printshop.
SPONSORED VIDEO
Interior Décor and Textile Printing: What Equipment Do You Need?
The First Installment of the new Interior Décor and Textiles Webinar Series, Bridging the Gap Between Commercial Peel-and-Stick Wall Graphics & Professional Home Décor, focuses on the technology used for these applications. Our expert panel of speakers cover topics such as what equipment to purchase, what to look for when purchasing, and the various applications you can offer with the equipment you currently have. Watch the first episode, sponsored by TVF, above.