How I Launched and Built My Own Business: 10 PSPs Tell Their Tales
Your peers share the things you need to know when starting your own shop.
IF YOU'RE CONSIDERING making a leap of faith and branching out on your own, or you want to know the origin stories of some of the best in the biz, read the following narratives for tips and tales from the trenches.
Barbara


Chandler Allen
In 2007, my son, Roger, and I launched Fresh Artists – from scratch. We saw something broken (public education in poor communities) and realized a recent art installation project (using wide-format digital equipment to blow up K-12 kids' art to decorate a new school district headquarters) turned out to be a gee-whiz, groundbreaking success. We saw the opportunity to apply one to the other. As latent raging social entrepreneurs, we looked at the convergence of these two seemingly wildly disparate situations and saw a perfect storm of synergy.
Everyone has a brilliant idea at some point. But the trick is also having the timing right to "go for it." Roger and I were both available, at a pause in our careers' forward motion. We recognized the gift of being able to take a big risk and "go for it." We consulted with lawyers, educators, artists, and collections managers, and searched for people who had already given birth to such an organism. We found loads of helpers and experts – and no competition. Not even close.
There's the hefty luck component. The rest of the ingredients were acquired by living a life full of and close to art, design, innovation, hands-on making things, and the overwhelming desire to shock people and ourselves – high altruism indices combined with a burning desire to level the playing field for children living in poverty. And we both love great gadgets. We were at a point in our lives – 25 and 59 – that we could take a few months to experiment.
Heads down, we plowed on to weave a new business model linking unlikely equal partners: young children in poor schools and Fortune 500 corporations by using wide-format printers. It worked and still does. After 15 years of delivering solid success and pride to each group, we are employing the exact model we outlined on a paper napkin in a Philly dive diner on North Broad Street. And we still can't think of a better way to spend our days at 40 and 74. We are enormously proud of a compliment that Jeff Filley, the president of Behr Paint Company (a major partner of Fresh Artists) said: "Fresh Artists is scrappy, like us!"
Brian

Hite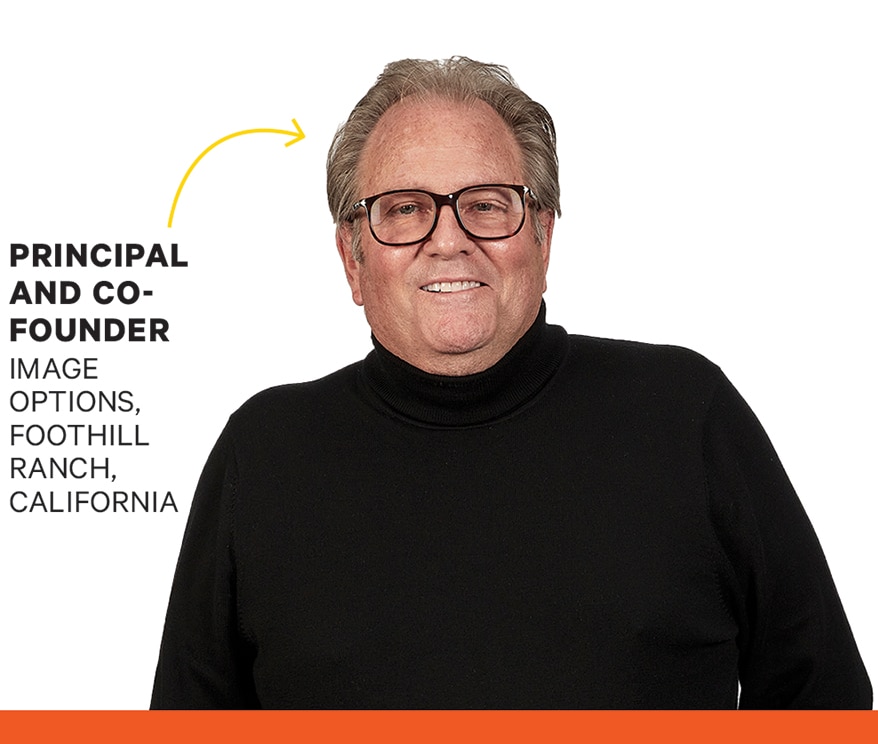 There will be days you ask yourself why you took the risk, but the key is knowing the answer for you personally. It could be anything from control over schedule, to quality of life, to a preference to be in charge of your own path. I quit my career job of more than 25 years to start my own business for the freedom it allowed me, and the money I thought I would be making. I did make money but was constantly at risk, being a small boutique design and fabrication business where I wore all the hats, doing everything myself. I also had some freelance customers I'd done work for, so there was a prebuilt demand for my services.
Now I would tell anyone, if you have an idea or desire to start a business, research the market! Who does what you want to do? Can you do it better, faster, and become a lower-cost producer? Talk to people. Is there a want or need you can fill or serve? Sometimes not knowing what you don't know and jumping in with both feet works. Just be determined and don't accept the possibility of failure. As soon as it's physically possible, surround yourself with talent. As an owner, it's natural to want to know more than everyone else and to do it all, but that is a recipe to struggle. It always comes down to, "Can I afford to fill this position?" You cannot afford not to add people despite any short-term financial restrictions. Managing your workforce and growing their skills is the fastest way to success.
Success, security, whatever that means individually, requires growth: personal growth, business growth, company growth, constant management of risk, and continual adaptation to changes in the market you choose to be in. Network and attend industry events and ask questions. Most people in your industry will share information, and through networking you will find a mentor – someone to offer advice and suggestions. Manufacturers and vendors are good sources of information and training, as well.
I've come to realize trusting your intuition is important, even when facts are telling a different story. Trust in what you feel and over time, intuition improves. The mistakes you make along the journey hone and improve intuition in a manner you cannot quantify. Don't blindly move forward on all ideas, but if you have given conscious thought to it, trust your instinct or intuition and decide. As I have gained more experience in life, I have come to realize, if you believe something is possible, all your actions will work to make it happen. It takes trust in yourself, persistence, and dedication … and intuition.
Jim

Dittmer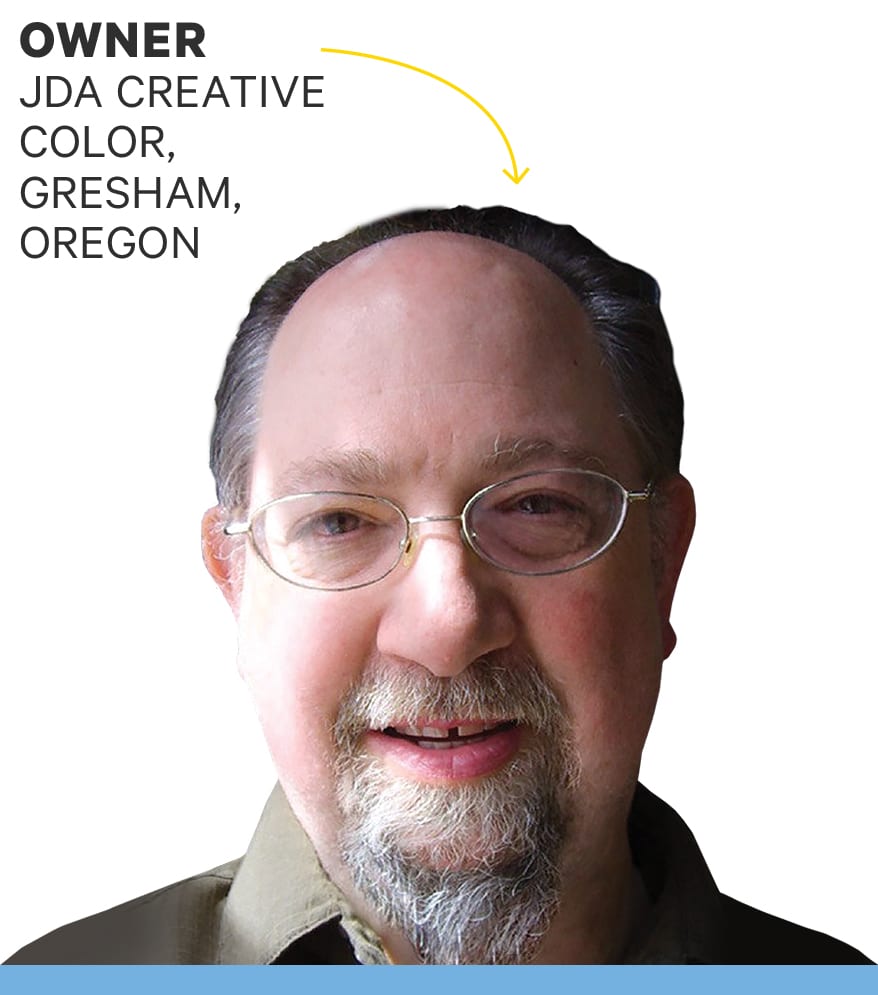 I have the same passion for printing I had when I first started 45 years ago. After spending much of my early life trying to make something of myself in the music biz, my new wife and I decided to make a move from LA to Seattle. Quite by accident, I ended up as a driver for a trade shop, delivering progs, Chromalin, and Color Key proofs to clients. I quickly learned who would teach me things. Within a week, I knew this was the direction my career would take. They say, "If you love what you do, you will never work a day in your life." I'm not sure that's precisely true, but I have loved being a printer for well over half my life. The smell of printer's ink still stirs my soul!
You should decide what the legal structure of your business is going to be: corporation, LLC, sole proprietorship, partnership. You will want a lawyer for this. Pick a good one and stay in touch.
Make a business plan. It will help you plan your progress – and that is far more important than you think.
Save as much money as you can prior to starting. You'll need it.
Thoroughly research the equipment you'll need. Make sure you're absolutely sure of your brands and their quality – you will be committing yourself to those manufacturers for a long time.
Research and establish accounts with several suppliers of consumables.
Set up a credit line, as large as you can, with a business-oriented bank. You'll need to cover equipment payments, supplies, space rental for your location, advertising, travel, training for yourself and employees, and even payroll – perhaps for months – before your earned cash flow can pay its way.
Get to know some leasing agents for your equipment.
Be careful of your credit rating. It may mean the difference between success and … well, the other thing.
Figure out the bare minimum number of employees you need. Find great people and treat them well. They will be the nucleus of your expanding enterprise, and your team leaders, managers, and cheerleaders for years to come.
Have a passion for what you do and for life itself. Happiness is a skill – it takes practice. There will be plenty of tribulations. Owning and running a business is filled with mountains and pits, and an abiding love for what you do and what you've created will be your torch when times are darkest. Sometimes, giving up seems to be the only path forward. If you can imagine yourself doing something else, perhaps you should. But if you can't envision that scenario, and you've followed the more pragmatic steps, you will find a way to utilize your resources to continue.
Advertisement
Kim

Magraw
I've been working in this industry since 1979. Wow, that sounds old. But starting a business today is still the same. In 2018, when a shareholder of the company I was with sold the division, I took my stock program and created a new one. Not quite ready to go, if you know what I mean.
I purchased the assets of a small shop. Included was an HP flatbed, an HP 360 Latex printer, a laminator, a plotter, and miscellaneous supplies and hardware. We picked everything up in two 28-foot trucks and drove home. Three months later, we found a good location for our shop: 4000 square feet, a drive-in bay, shop, offices, and away we started with three people. We began with sales calls, then landed a national account. I was back doing installations, we became PDAA members, and architectural and fleet certified. Then, later that year, we became a UASG member and 3M Architectural certified. We were a design, produce, and install company and we made sure our clients knew this. I was doing aircraft again, and some national install programs. We were making it slowly. In 2020, we landed another national account and we were running printers seven hours a day, five days a week. We bought another printer (an HP Latex 560) from a shop in North Carolina. Then we bought another printer in 2021, an HP Latex 570 with bulk ink. We were now defining ourselves as a full-service sign shop, specializing in architectural graphics. Ten employees and here we are.
I have the same drive I had when I started my first company in 1984. Work hard, stay the course, and keep the plan adjustable and goals obtainable with smart investment for optimal ROI. Figure out what you can do. I am not a believer in "build it and they will come." You need to know your markets, your goals, and your best qualities that will help you blend all together to lead a company. In the end, it is always about the quality of people you put around yourself and how you praise, pay, and show they are key.
Derek

Atchley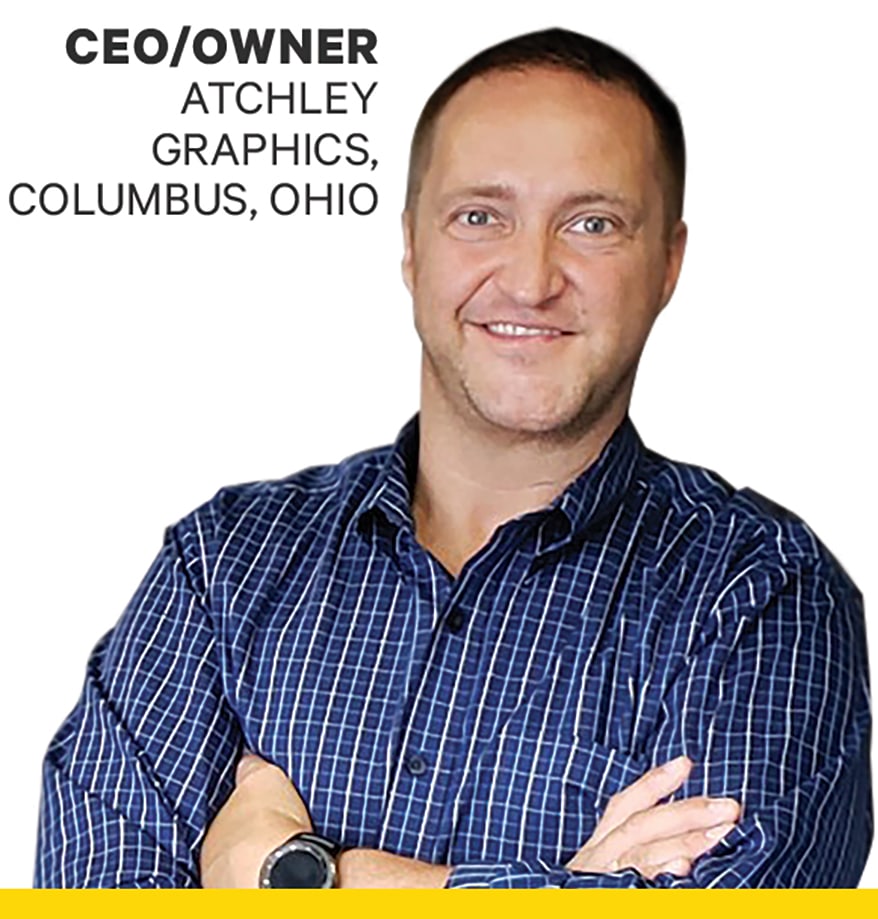 I've been in the industry almost 30 years, with 17 of them under my own flag. You must always consider every angle in the beginning – not later. Starting a business in any industry is never, ever easy. There are far more challenges to consider than just "being your own boss." Sometimes that "boss" is your biggest challenge! Time, clients, employees, government, taxes, insurance, space, equipment, marketing, competitors, etc. can all be massive task masters. Consider there may be a time when you're spending way more in one month on overhead (just to stay in business) than you used to as an employee in a year or more!
Aside all that, it can be the absolute most rewarding and exciting challenge and experience you will ever have. Every challenge can have its balance of good experiences. You need to seek out and find the balance of good and bad well before (if possible) you hang your sign and open. Consider all the challenges and consult anyone who has gone before you on their own. There are many resources for that.
Here are my three tips for starting your own business in this space:
Identify and work on your "Why" and the process of evolving the business will always have a North Star.
Know what you're good at and what to do within your own business, and for all the things you're not good at … get over it and find talent that's as good or better than you (preferably better).
Family still comes first!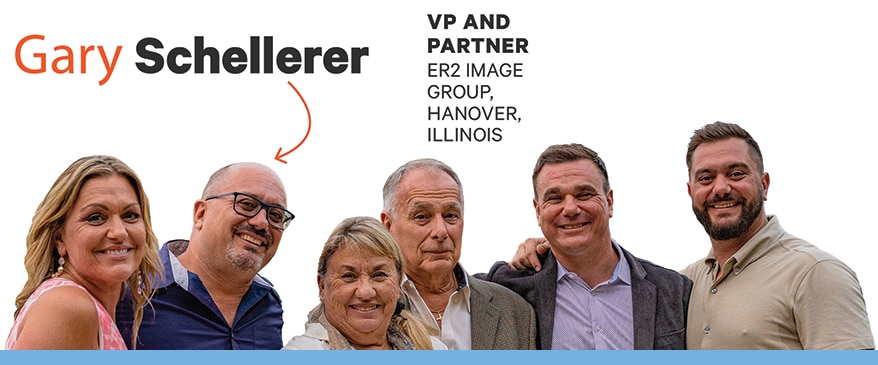 There are a lot of businesses my dad, Gary Schellerer, Sr., could've gone into when he started this company 34 years ago, but he didn't simply choose printing for himself. He saw it as something special that he could pass on to his family – namely, myself and my brothers, Alan and Mark. At that time, the definition of family for us was anyone with our last name. What's changed dramatically since then is that we genuinely view all the people under our roof as family, as well as their loved ones. That's more than 75 employees and counting. When you have that sense of responsibility and care, you look at a lot of the major decisions you make differently, which I consider to be a very good thing.
When we launched as a franchise, a lot of companies in our space were expanding by acquisition. But we're proud to say that ER2 has grown organically. We didn't import other companies into our culture. We built it from the ground up by surrounding ourselves with people who had the talent and passion to grow with us. Now we're expanding from a building that's 34,000 square feet to one that's 65,000 square feet in the spring.
Has it always been smooth sailing? Of course not. There were so many times we could have just thrown in the towel. There were also a lot of times we butted heads (that's another side of family, as people well know), including when we left the franchise world and became ER2 Image Group. Yet, as we've evolved from those humble beginnings, we never forgot the principle of viewing our team as our family. You hear a lot of folks talk about that as a concept but when it comes to living it, that's who we are. I truly believe at ER2, this expanded family is what has carried us through and has led to our most profitable year yet.
Jared

Smith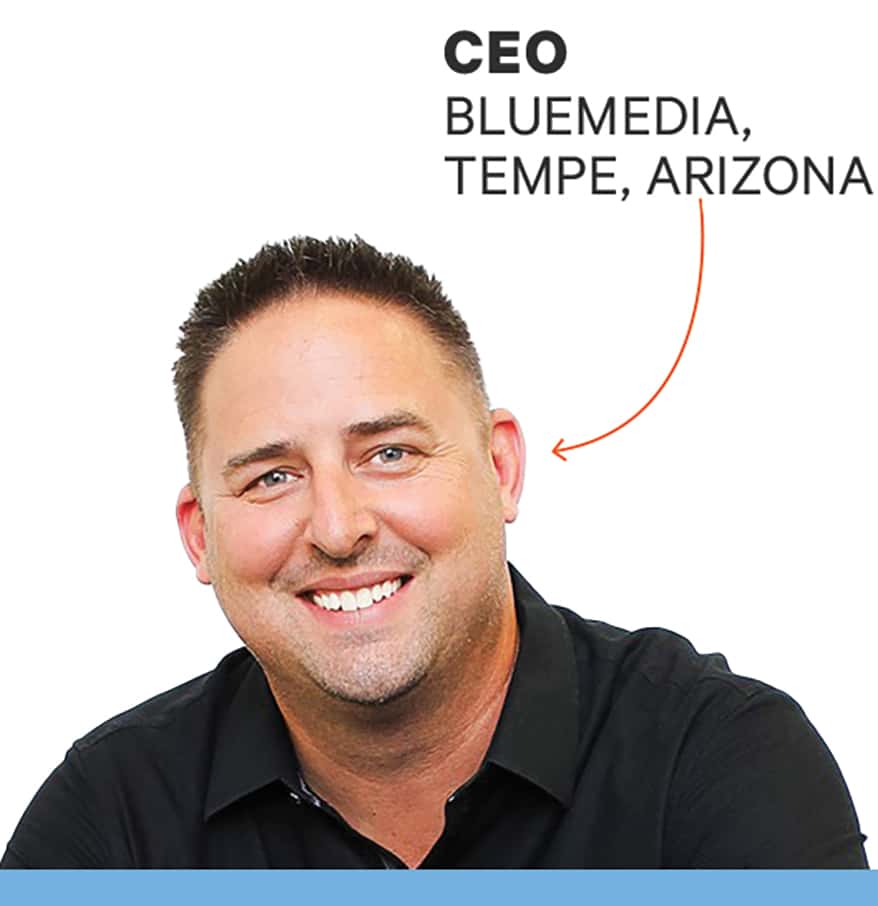 Spend a lot of time finding your angle. What can you deliver better than others? Then spend a lot of time building out a model of the business on paper. How much can you sell? What will it cost you to produce those items? Think of everything from insurance to rent, software, computers, trash cans, tables, printers, paper, electricity, internet, etc. Get it right on paper first. If it doesn't work on paper, it can't work in real life. Then, if you get a working model built, it will serve as the basis for your business plan. This plan will lay out what you need to do to stay on plan, on time, and on target to reach the goal. You need to make sure the best-case scenario and worst-case scenario are acceptable outcomes to you, as either can happen. Don't start a business that will leave you homeless if it doesn't work like you planned. Build a great Plan B. It will allow you to hit the accelerator on Plan A.
Advertisement
Carmen

Rad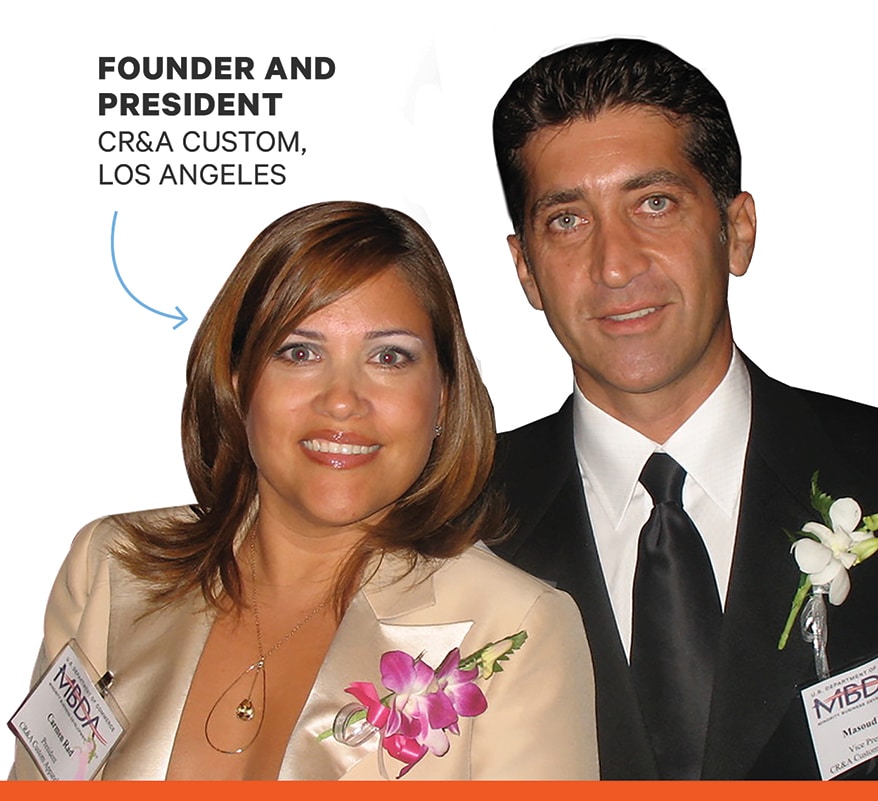 I started a business because I could not get paid. I was young, soft-spoken, a woman, and Latina, which I thought were my best assets.
I had just finished doing a large transaction for a boys' clothing brand; I worked as a fashion representative and placed their collection in several California regional stores. I helped coordinate $180,000 in stores in the western regional states. The sales were so high, the following transaction turned into a $3 million order and cleaned out the warehouse.
My boss invited me to join him on his new yacht to celebrate the purchase order. I was going to get a nice commission check and started to go house shopping. When I met with my boss, he explained why the commission would be less and why he felt I wasn't ready to manage this large account. He said I was too young. Plus, they already had a representative assigned to manage this account. I asked my boss, "Just so I'm clear, you hired this older man to do a job that I did and now you're stating that I'm too young to do it? I don't think you value what I'm bringing to the table. If I found someone as young as me with this talent, I would find every possible way to keep her." So, I quit.
I took a job selling promotional denim shirts and jackets for embroidery.  One of my friends had started a job with a large promotional company and they were really interested in the shirts. While I was on vacation, they called asking for me, but my new boss managed the account. When I returned, he did not mention they bought a few thousand shirts. My friend called to congratulate me on the order. I told her I was not aware of the sale.
I asked her boss for a copy of the order. He said the shirts were purchased for a special event, the merchandise was on a barge in the middle of ocean, and he was going to miss his delivery date. I told him I could get him the shirts, but from another company in New York. I bought him a sample of the shirt and explained I did not have the funds to do the transaction. We walked over to his bank, he got me a cashier's check for the shirts, and I had them overnighted. My profit for this transaction was more than $96,000. My commission would have been $6000. I told myself I would not make another man rich.
So, I opened my own company, Carmen Rad and Associates, continuing to market to large studios and promotional products companies. I asked my husband, Masoud, to be my partner to help address the custom clothing needs requested by some of the studios. My husband's background is in textiles and manufacturing. Our combined skills helped prepare us for the large-format industry.
You need marketing skills to get in front of clients and to help build trust, and strong manufacturing or processing skills to manage the production. It can be scary. You need to have supportive people, family, and mentors around you. If you don't, then keep your dreams private.
We didn't start out in the large-format industry, but found the market so exciting. I love how it's always changing: new materials, new applications, new opportunities to market. It's endless.
Kristin

Lanzarone
Before getting into the business of wide-format printing and installing vehicle wraps, I had a media marketing company in the motorsports industry and an online news source for racing. During this time, I was in college studying criminal justice and attending the police academy, doing nothing pertaining to graphic design, media, or marketing. I was all self-taught, learning how to master Adobe Photoshop and Premiere, doing hours of research on Google to figure out the how-tos. With the media business, I was servicing racetracks, race car drivers, racing teams, and driver development teams. The services I provided were writing press releases, motorsports photography and videography, designing and managing websites, branding drivers and teams, designing their marketing materials and autograph cards, etc. It eventually led into being asked for wrap design services to design race car wraps. This is when it all began.
In 2012, I bought a cheap plotter, learning how to do cut graphics for small race car projects. I was so uneducated by vinyl characteristics I didn't know the difference between cast and calendered vinyl. I was learning to wrap quarter midget race cars with Oracal 651 intermediate calendered vinyl, dry apply. This is where, without knowing there was cast material for conformable shapes, I learned how to read and finesse vinyl around 3D shapes. My Fellers rep educated me on cast vinyl, and I was introduced to the world of wraps with endless opportunities.
After designing the first few full print wraps, I wanted to be a part of the process from design to production to install. When I completed my first install, I was thrilled and found my calling to be the whole package of design, print production, and installation of wraps. It was a bit of a learning curve to design wraps because I had no clue what vectors were. I was once that uneducated dummy who would send a JPEG or a flattened file for artwork. I had to transition out of Photoshop. But when I opened Illustrator, I was even more frustrated. I was baffled that Photoshop and Illustrator were from the same creator, but on completely different planets. The tools I would use in Photoshop were not in Illustrator, and the software was built in a much more complex way. I gave up on Illustrator and found CorelDraw to be much more user friendly. CorelDraw was a happy medium of both Photoshop and Illustrator combined yet without the frustrations. I quickly mastered CorelDraw, designing artwork that was similar to my Photoshop art.
I opened my first wrap business in 2013 under a different name that was motorsports focused. Two years later, I started doing more commercial jobs. With that, I changed the business name to something that can sell itself with little advertising: WrapStar Pro. I added a female mascot to represent a female-owned business in a male-dominated industry. To this date, WrapStar Pro is thriving and always growing. We now are in our fourth shop that is 6700 square feet and houses four Roland printers, two laminators, a Graphtec plotter, an embroidery division, a training classroom, and a professional training facility for pressure-sensitive adhesives. In 2022, we launched WrapStar University, a universal training facility accessible for all organizations, manufacturers, distributors, and reps.
For those who want to start a business in this awesome industry, I would suggest getting as much training as possible. (Read more about this in my brand-new column "The Competitive Wrap Installer" on page 57.) Go work for another shop and learn all you can. You may like working for someone else instead of having the headaches and stress of a business owner. I can definitely speak to that, especially being a small business in one of the worst states in the US for small businesses. Understand that as a business owner, it's never easy. There are the highs and there are the uglies. Be ready and willing to take on those challenges and never give up. I can promise after the foundation is solid, the roots begin to grow and soon, you'll reap the benefits.
Derek

Michalanney
The first rule of starting a business is not to undervalue yourself or your products. The biggest mistake new businesses make is trying to win work by being cheap. They think if they don't get the work, they won't be successful. If you start cheap, people will only know you for being cheap. If you give great customer service, price will never be an issue.
Advertisement