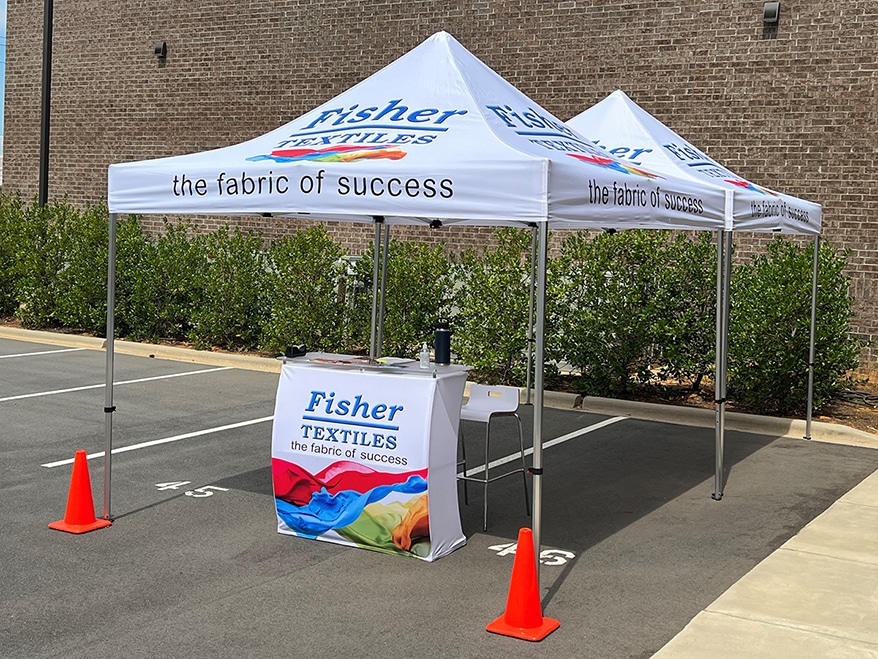 Fisher Textiles Canopy Tent Media
Engineered with a durable water-resistant treatment.
Fisher Textiles has launched GF 5300 Waterfall dye sublimation printable canopy tent fabric for outdoor applications, engineered with a durable water-resistant treatment that enables water to bead up on the substrate's surface instead of leaking through the material. Applications include canopy tents, outdoor banners, awnings, and home décor such as water-resistant tablecloths and shower curtains. The flame-retardant fabric is stocked in 122-in. rolls.
POST CATEGORIES
MANUFACTURER: Fisher Textiles
PRODUCT CATEGORY: Media + Substrates
SPONSORED VIDEO
Printvinyl Scored Print Media
New Printvinyl Scored wide-format print media features an easy-to-remove scored liner for creating decals, product stickers, packaging labels, and more. The precision-scored liner, with a 1.25" spacing on a 60" roll, guarantees a seamless and hassle-free removal process.