Former CEO Recounts Painful Lessons Learned as Head of Printing Giant
Rock LaManna explains the emotional complexities of leading a family-run company in his new memoir, They Named You Right.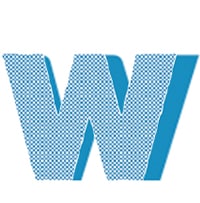 ORKPLACE TECHNOLOGIES AND cultures change from one generation to the next. But family-business dynamics are timeless. In his memoir They Named You Right, M&A coach Rock LaManna describes the ups and downs of running, buying, and selling a family business in the 1980s and early '90s. The lessons he learned shaped the advice he now gives to entrepreneurs and family business owners through the LaManna Consulting Group.
This excerpt begins as Rock, the new CEO of Vomela Specialty Company, and his wife, Renee, dealt with the heartache of having a premature baby spend 90 days in the hospital. When Rock's father Carlo LaManna took sole ownership of Vomela, he expected 26-year-old Rock to run everyday operations just as Carlo had run the operations for company founder Jack Vomela.
The St. Paul, Minnesota-based company started in 1947 screen printing and die cutting Christmas tags and labels. But profits soared after Vomela became a contract manufacturer and R&D partner for 3M. Together, they mass-produced die-cut adhesive vinyl graphics for Pontiac Firebirds, Ford Mustangs, RVs, and other vehicles. The partnership helped set the stage for the development of short-run, digitally printed, and cut vehicle graphics. After Vomela ownership changed hands in the 1990s, Vomela grew to become one of the nation's largest producers of wide-format graphics.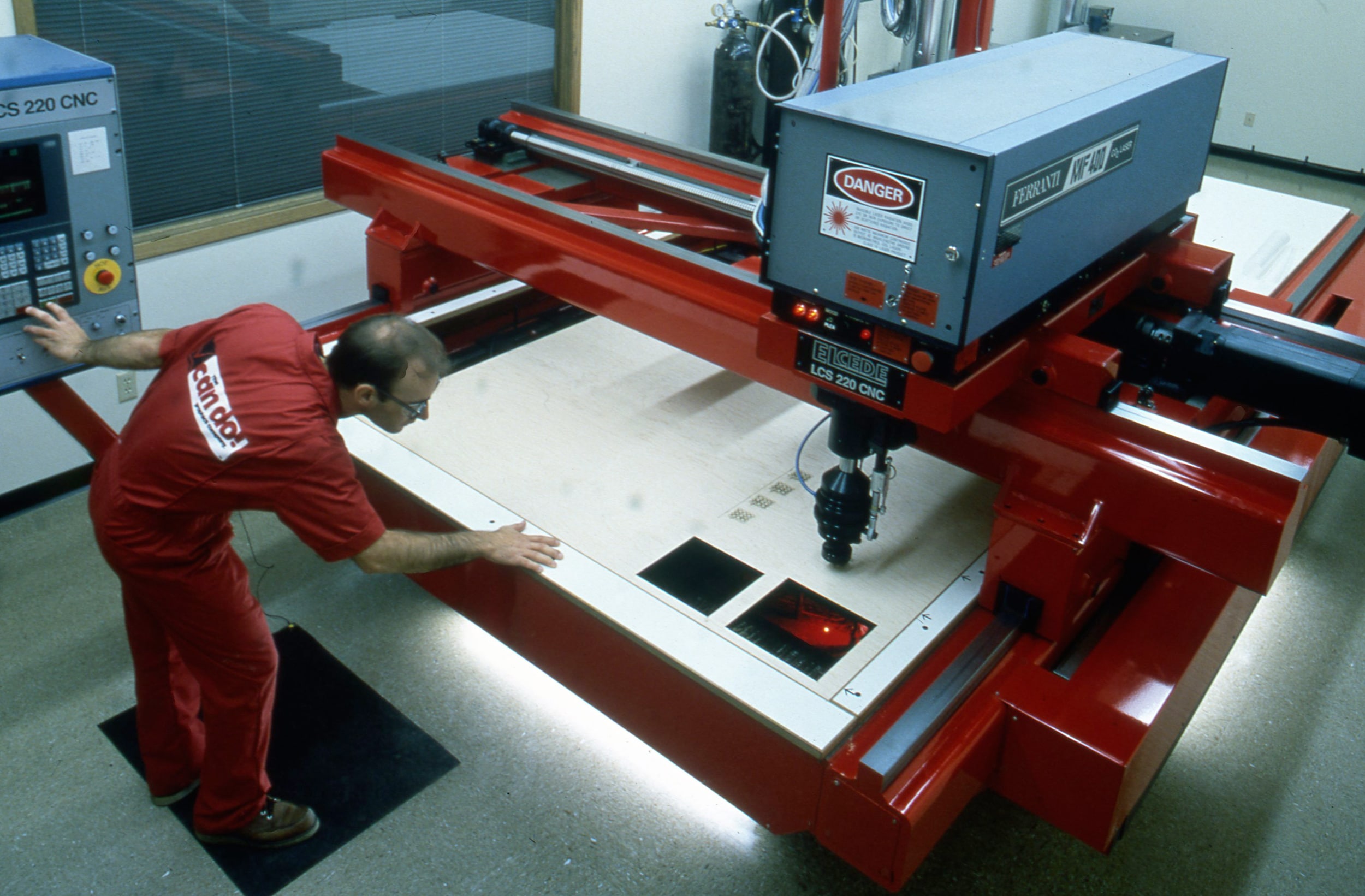 By Rock LaManna
They say it's lonely at the top. I can vouch for that. You can work all day long, surrounded by people, and still feel alone. It's not easy, and I didn't have anyone to talk to.
My friends were smoking grass and living like most 26-year-olds. My siblings were union guys who would rather mow their lawns on weekends than watch the shop floor. I had overstepped the traditional Italian pecking order by quickly becoming the boss of the business despite being the fifth oldest child.
Could I reach out to Carlo? Was I really going to call him and say, "Dad, times are tough"? He'd probably have shaken his head in disgust. With Carlo, you have to fight through the down times.
The business was thriving, thanks to our lucrative partnership with 3M. But in 1978, the worm had started to turn in the wrong direction. Carlo feared Jack's daughter would ask daddy for a favor: Let her husband take over Vomela. Jack, however, knew his son-in-law was not a businessman and wanted Carlo to take over instead.
After Jack and Carlo had consolidated Vomela operations into one space, Jack decided to sell one of the now-empty warehousing buildings. The property was worth $500K, according to comparable properties. Jack told Carlo, "If you can sell the building for more than the $500K, you can keep the rest."
My father knew Vomela's bank happened to be looking for a storage space. So, Carlo worked out the arrangements, and he and Jack went to the bank to close the deal.
Jack had been out of the loop on the negotiations. He just wanted his $500K. Imagine his surprise when the closing docs revealed the purchase price: $1 million.
Carlo spent his $500K toward the purchase of Jack's 80 percent of Vomela. With the 20 percent Carlo already owned, Carlo was now the sole owner.
It was June 1980. Now my future was all lined up: Carlo had finally become Jack, and now I was about to become Carlo. That preordained plan, however, was about to fall to pieces.
The crumbling began in November 1980 when our friends at 3M came for their annual review.
Third Year Zero
The meeting took place in the conference room, with Jack's big game and fishing trophies mounted on the '70s wood paneling. Typically, the room was filled with management representatives from both companies, reviewing the profitable year that was, and the profitable year to come. Everyone smokes cigars or pipes and noshes on a table full of goodies.
Not this year.
This year, the 3M contingency included the VP of 3M's Decorative Products Division, the manufacturing director, and operations manager.  On the Vomela side, it was just me and my dad. The VP explained 3M's new three-year plan. In 1981, 3M would source millions of parts to Vomela, as usual. In 1982, 3M would source 50 percent less of the 1981 volume to us. In 1983, 3M would promise us nothing.
I stared at that line: third year, zero. The room got quiet.
For years, 3M had outsourced work to 22 vendors, including Vomela. Now, 3M planned to consolidate everything into one company, and automate many of the converting capabilities.
I thought, "Oh my God, we've got 150 employees. What are we going to do?"
I could see the same concern in my father's face. It was also the look of a man who'd just purchased 100 percent of a company that was about to lose 90 percent of its revenue.
Before they left, a 3M executive told me, "Rock, we need your people and your die cutting expertise. You should join us."
That sounded appealing at first, but they weren't talking about acquiring Vomela. They proposed a merger which meant we would become part of 3M.
When the 3M crew left, my dad suggested we go to our favorite bakery in West St. Paul and talk. On the ride over, neither of us spoke. We were deep in our own thoughts. Carlo might have been thinking about the aggressive move he'd just made to acquire Vomela. His $500K had been a down payment. The purchase price had left him millions in debt. Although Vomela only accounted for about 15 percent to 20 percent of his portfolio, it was still a sizable chunk.
Still, I doubt that cash was first on his mind. I think he was worried about the same thing I was – our family and the people of Vomela.
I also think, like me, he was replaying in his head our company's 30-year history with 3M. How he had welcomed the company into his business, giving its team of new product engineers full access to our factory floor. How he had shared all the details of our business with them.
My father had treated them as an extension of the Vomela family. Yet their actions indicated the past meant nothing when it came to the future.
Of course, you could argue this was just business. 3M had made a strategic move based on the big picture for the company and its shareholders. 3M wasn't trying to copy our systems – they wanted to understand how to make them better through automation. Automating a manufacturing process reduces overhead and makes the operation more efficient and profitable. Most importantly, you improve speed and quality. Our converting process, for example, required operators to manually feed sheets of adhesive vinyl into the huge die cutting presses. Unbeknownst to us, 3M had been investing millions to build machines that could die cut rolls of materials instead of sheets.
There are winners and losers when manual processes become automated, and we were going to be on the losing side.
Another reason for 3M to move on was Carlo. 3M had relied on Carlo's Vomela team for innovation and automation improvements, and they'd lined his pockets in return. But they knew Carlo was eyeing retirement. What good would Vomela be when the innovative genius was gone? 3M already had hundreds of engineers and other resources at their disposal.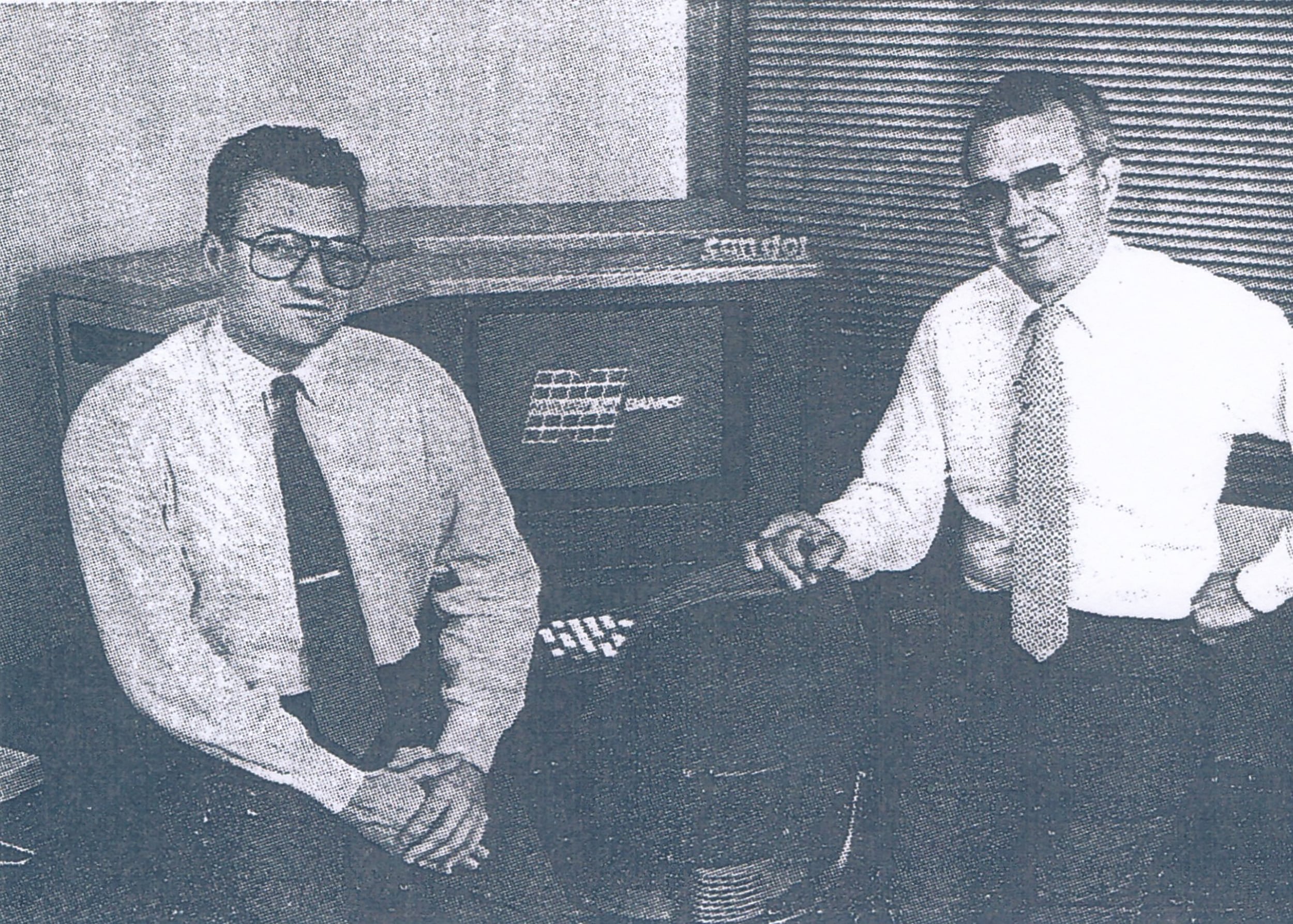 Dad, I Got This
At the bakery, the cold hard truth of our situation hit me. For only the second time in my life, I saw tears roll down my father's cheeks.  After a moment, he said, "OK. I'm not going to do their plan. I'm done." With his fortune established, he had no energy to deal with what 3M proposed. He looked me in the eyes. "So, what do you want to do? Go with 3M or go it alone?"
When he asked that question, I realized it was up to me to make it happen. Carlo saw I had the leadership qualities to keep Vomela alive. He had seen my devotion to the company. He knew the hours I put in and understood the impact it was having on my home life. And he believed out of all his 11 children, I was the one who wanted this most, and could fight through the impending challenge.
Now, however, I'd be gambling on Vomela paying off for me as it had for Carlo, without the security of 3M: I was about to assume the helm of a company that was losing 90 percent of its business. I would face three years of diminishing purchase orders and depreciating machines.
In fact, we'd now be in direct competition with 3M because it owned all the automotive clients for whom we'd been a subcontractor.
I looked him in the eye and said, "Dad, don't worry, I got this."
"One of Rock's first actions was to assemble a "brain force" to replace Carlo. Four key members were already working at Vomela. In 1983, Rock and Carlo convinced the entrepreneurial designer Mike Donovan to leave 3M and join Vomela."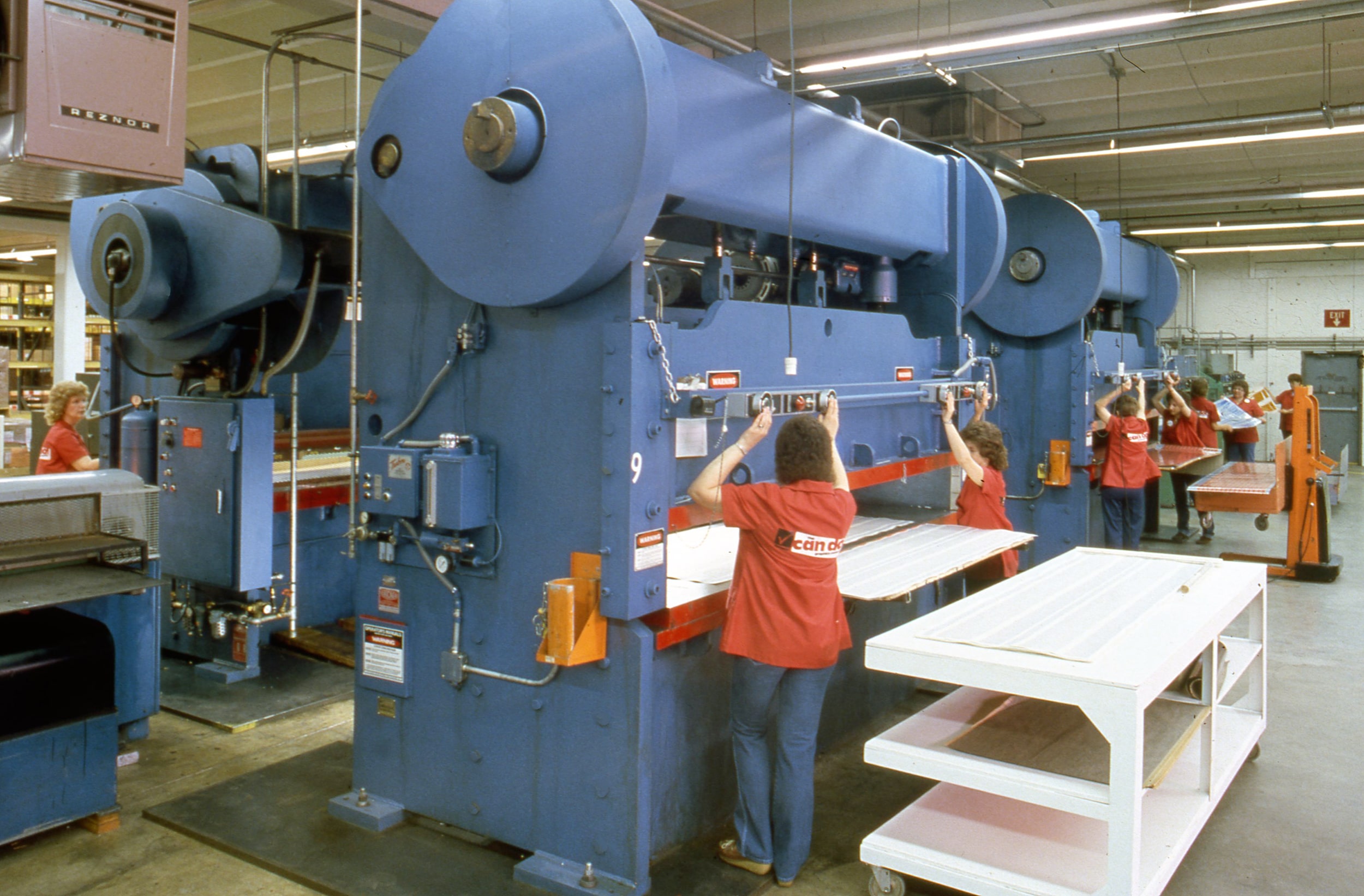 The Can-Do Company
Mike Donovan had a creative design degree, but he was far more than a designer with style. He was also a smart businessman. Right away, he upgraded our brand and expanded our services.
Most importantly, he implemented Vomela Specialty's CAD/CAM (Computer Aided Design Computer Aided Manufacturing) system, the first of its kind in the world. The system included an American CAD system, a German laser, and a Norwegian knife-cutting system (an early model Kongsberg).
Following Mike's recommendations, we invested more than $2.5 million in less than a year to build this system. That $2.5 million was the equivalent of $10 million in 2021, but Carlo didn't blink when it came to writing checks.
Mike once asked my father if he wanted to go with a black-and-white CAD monitor or a color version. The color version would help the designers, but it cost an extra $75,000.
"Is that like a black-and-white TV?" Carlo asked.
"Yeah, kind of," Mike replied.
"Get the color," Carlo said, without hesitation.
Mike brought in more talent, and we started to see new opportunities. Where once we relied on high volume, now we started to transition to short-run, quick-turnaround jobs. This meant smaller amounts of production that yielded a much steeper profit margin.
For example, we innovated a process called cold kiss-cut. A "kiss-cut" is a technique for printing a liner-backed sticker. A sharp die or laser cuts the outline around a sticker, leaving the liner intact. In a mass-production process, this technique eliminates the need to deal with lots of little pieces from the cut stickers.  But the "hot" kiss-cutting method resulted in rough edges and burrs on the vinyl graphics film.
Vomela's proprietary cold kiss-cutting method allowed us to make cleaner cuts and eliminated the rough edges. It streamlined our production process, made it far more versatile, and gave us the capability to achieve quality standards that 3M's new machines couldn't match.
Business is all about adapting, and we were adapting to what 3M had done to us. In following our instincts, we were creating something new.
When I recall these times, I think about this resurgence, the fighting spirit, the assembly of the brain force, the refusal to back down. It makes an inspiring riches-to-rags-to-riches story, doesn't it? But that isn't the full story. Success rarely comes without pain, and during this process, there was plenty of pain.
To read Rock's whole story, order a copy of his memoir They Named You Right from the book's website: theynamedyouright.com. All book-sale proceeds go to The Rock LaManna Foundation, which financially contributes to organizations that support the underprivileged and children with special needs, specifically the South St. Paul Education Fund and Clinics Can Help.
Copyright ©2022 by Rock LaManna.  Excerpt reprinted here with the permission of the owner.
PHOTO GALLERY
(4 IMAGES)
SPONSORED VIDEO
Interior Décor and Textile Printing: What Equipment Do You Need?
The First Installment of the new Interior Décor and Textiles Webinar Series, Bridging the Gap Between Commercial Peel-and-Stick Wall Graphics & Professional Home Décor, focuses on the technology used for these applications. Our expert panel of speakers cover topics such as what equipment to purchase, what to look for when purchasing, and the various applications you can offer with the equipment you currently have. Watch the first episode, sponsored by TVF, above.