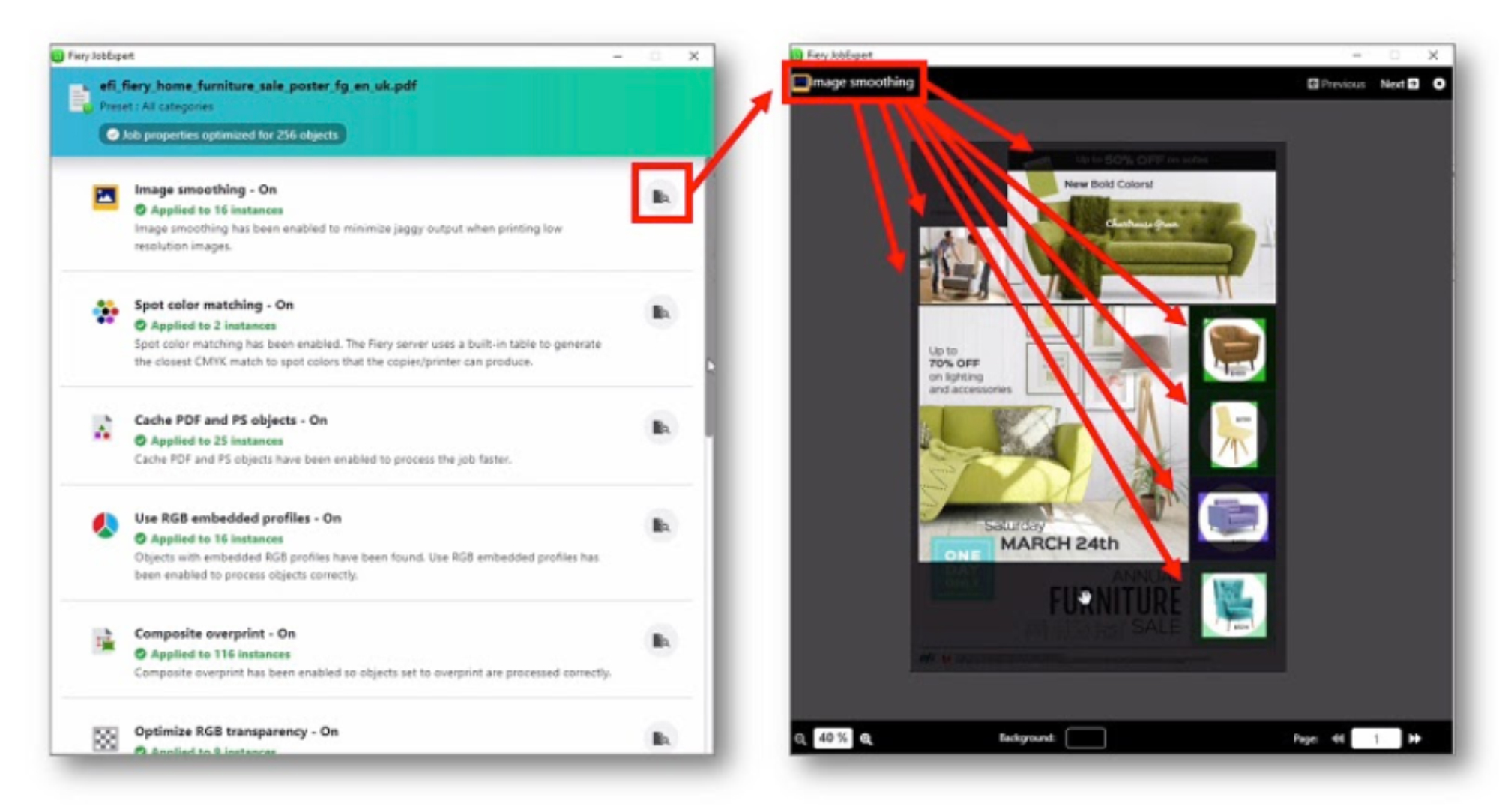 EFI Fiery FS500 Pro DFE
Improved job processing time and application launch time.
EFI's Fiery FS500 Pro digital front end (DFE) features faster job processing time and application launch time compared to previous versions, the company reports. Additional features include new print time estimation function, Fiery JobExpert automation to select color and imaging settings, Fiery Preflight basic preflight checks with optional Fiery Preflight Pro, native Adobe PDF Print Engine 5.5 workflow, new Fiery Spot Pro to optimize spot colors, security updates, and more.
POST CATEGORIES
MANUFACTURER: EFI
PRODUCT CATEGORY: Workflow + Software
APPLICATION CATEGORY:Digital Textile Printing
Advertisement
SPONSORED VIDEO
Printvinyl Scored Print Media
New Printvinyl Scored wide-format print media features an easy-to-remove scored liner for creating decals, product stickers, packaging labels, and more. The precision-scored liner, with a 1.25" spacing on a 60" roll, guarantees a seamless and hassle-free removal process.