Dye Hard: PSPs Share Their Experiences with Dye Sublimation Printing
Big Picture's Brain Squad members weigh the benefits and the challenges.
RE YOU OFFERING dye sublimation printing? What are the benefits? Challenges? What applications are you printing? We told our Brain Squad "We want to hear it all!" and they delivered.
Gary Schellerer
ER2 Image Group, Hanover Park, Illinois
We have been offering dye sublimation for about seven years now. Textiles certainly offer our clients a lot of advantages over vinyl. This is especially true in the exhibit and retail space. Textiles are lightweight, do not crease as easily, and are very "Earth Friendly." As with most things, we found expanding into textile printing came with the need for expanding our finishing department. We had to bring in fabric sewing machines and silicone beading and train our seamstresses how to sew fabric. And yes, it is different than vinyl! We also found ourselves with the need to invest in our metal shop. We now inventory a full line of SEG hardware and have purchased a dual-head miter saw to quickly and accurately cut SEG sticks. Like most expansions, once that first domino drops, expect there to be more!
Advertisement
Yes, we specialize in dye sub printing. There are many benefits to dye sub printing: customization, catching speed-to-market trends, only order what you need, no need to sit on inventory, etc. The challenges can be convincing customers to work with poly fabrics when they are used to natural fibers. But polys have come a long way over the years and there are many poly options that look and feel like cotton but have the durability of polys. We mainly focus on running yardage for the fashion and TV/film industry. — Carol Yeager, MY Prints, Los Angeles, California
We don't own equipment but do partner with a printer. Mostly used for tablecloths that need to be washed. — Carmen Rad, CR&A custom, Los Angeles
Brian Adam
Olympus Group, Wisconsin, Florida, Colorado, Tennessee, Michigan
Yes. Benefits: great looking graphics, variety of applications. Challenges: finishing complexity; most fabric finishing is manual and requires a very large sewing team. Applications: tradeshow graphics, events, interior décor, P-O-P.
Advertisement
Yes, and the challenge is getting color right as well as getting products that are nice looking." — Christine Walsh, Alpha Graphics, Baltimore, Maryland
Yes. Niche market, though pushing client away from vinyl, mainly because very few in our market can do it. Mainly soft signage but trying to jump into décor. — Rick Mandel, Mandel Graphic Solutions, Milwaukee, Wisconsin
Yes, we added dye sublimation a few years ago to support customers that do events and tradeshows. Obviously, that portion of our business slowed down during the pandemic, but we continue to do SEG graphics, pillowcase graphics, and hanging banners. We have been really pushing the use of SEG in environmental graphics; backlit fabric in a lobby is amazing. Video backdrops (typically a pillowcase or SEG frame) are a product we have gotten regular orders on through the pandemic. Surprisingly, some of our best dye sub customers are competitors that do not want to add the capability in-house. We have eliminated some of our biggest challenges with dye sub by having a robust QC process. We test fit every SEG graphic to ensure fit before we send to the client. — Dan Plomin, Westamerica Communications, Irvine, California
Barry Polan
Image Options, Foothill Ranch, California
Yes, we do. The single greatest benefit of dye sublimation is the ability for the print to become a part of the fabric fibers, instead of simply resting on the top surface. This provides incredible flexibility and durability and allows for wide applications.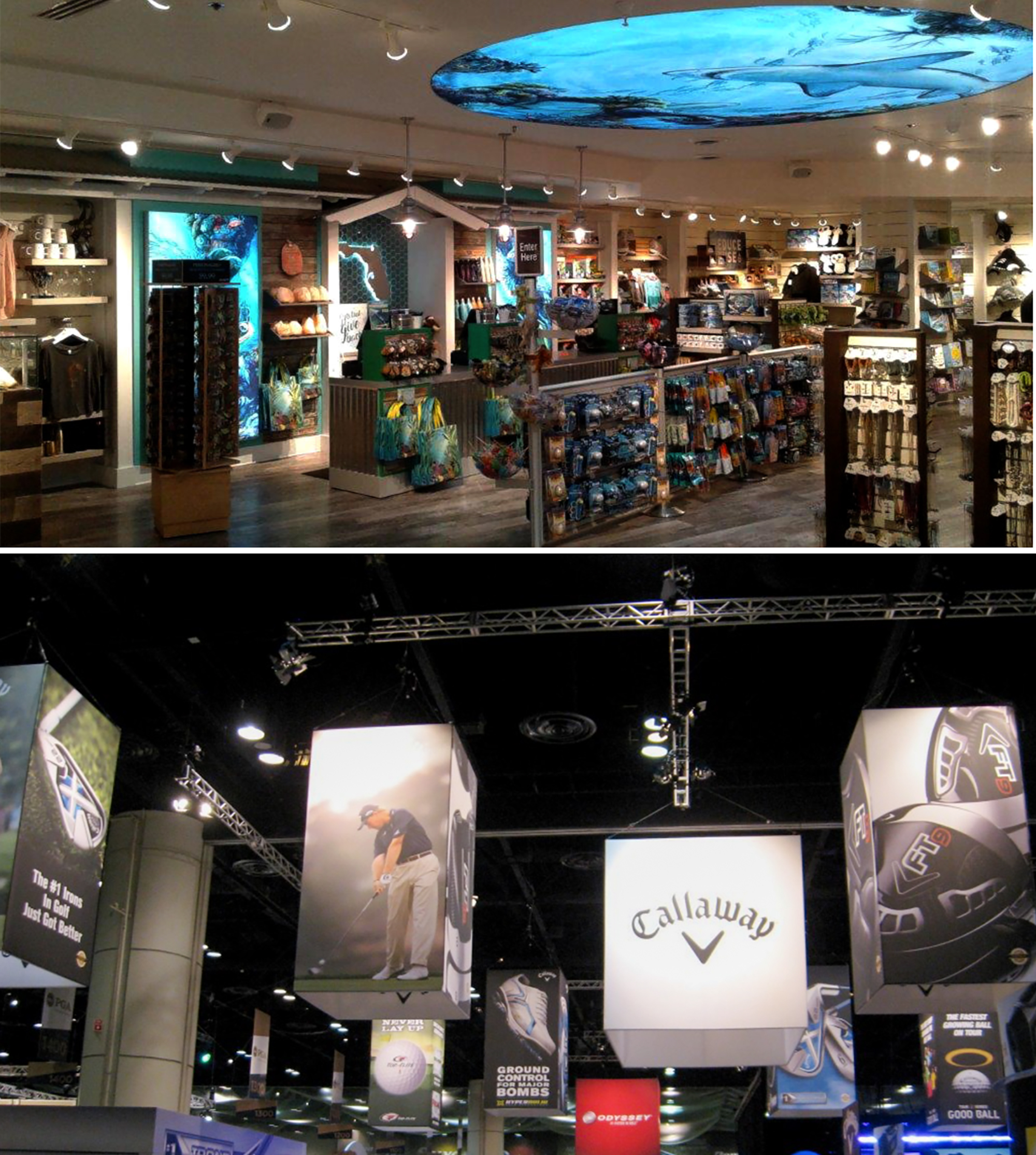 We do offer it. It is prevalent in the promotional items side of our business, as well. We offer the common items such as feather flags and tradeshow/portable displays. We also are doing more and more SEG work (illuminated and non-illuminated). — Wade Neff, Strategic Factory, Owings Mills, Maryland
Yes, it's a very rewarding process. Although we don't do enough of it, it's a pleasure seeing the reactions from our clients. Mugs, plaques, picture frames, metals. But subbing T-shirts… tons on C2 Sports shirts (always in stock). — Tommy Melendez, Master Graphics, The Bronx, New York City
Yes. Benefits are increased flexibility of offerings, and many of our clients are interested in expanding what they offer their clients. We print primarily hard goods like mugs and tiles. We partner with a large provider who does large metal prints. — Jim Dittmer, JDA Creative Color, Gresham, Oregon
No. I have considered it, but it seems too locked into materials that are specially treated for that application. Coming from UV ink world where I can print on almost anything, dye sub printing seems too limited. — David Kaiser, Digitype Design, Tualatin, Oregon
Advertisement