Duraluxe DIY Sublimated Products
Available in nine finishes.
Duraluxe has announced its aluminum powder-coated dye sublimation panels can be converted into sublimated products such as bistro tables and stools, desks, wall sconces, shelves, desk accessories, easel frames, phone stands, trays, bookends, kitchen backsplash, elevator cladding, and shower walls by using a shop's CNC router to pre-score and cut the panels. Duraluxe panels offer 5-year outdoor durability and scratch and graffiti resistance, and are available in nine finishes: satin, matte, canvas, glossy, SaltLake, Wallsky, Icetouch, brushed matte, and glow in the dark; a two-sided glossy option is available for interior applications. Stocked in widths up to 57 in.
POST CATEGORIES
MANUFACTURER: Duraluxe
PRODUCT CATEGORY: Media + Substrates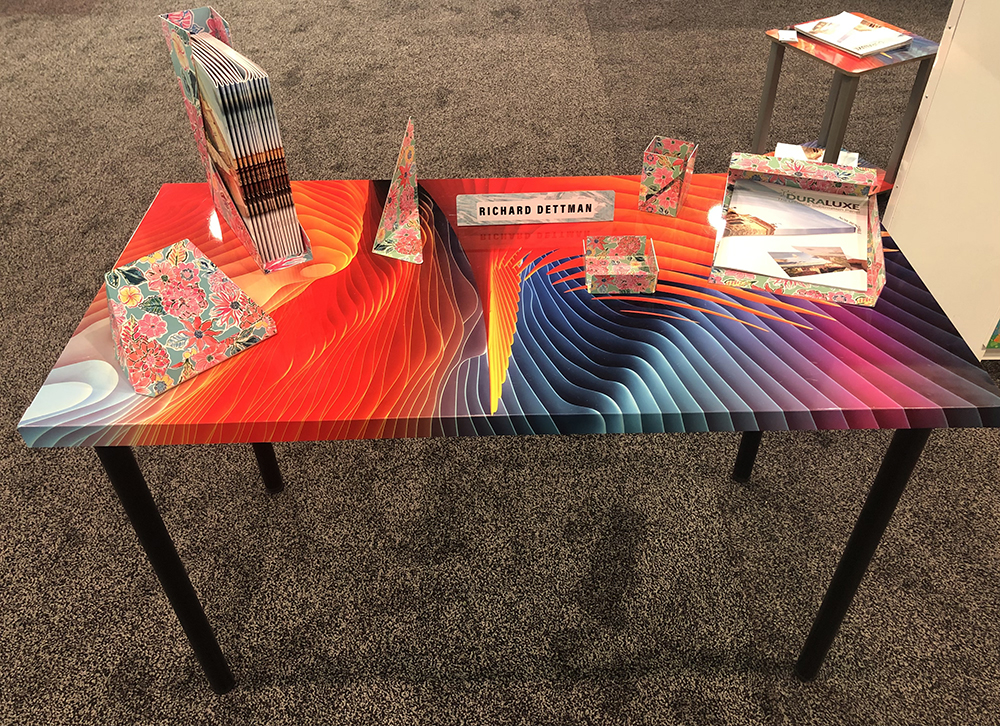 Advertisement
SPONSORED VIDEO
Interior Décor and Textile Printing: What Equipment Do You Need?
The First Installment of the new Interior Décor and Textiles Webinar Series, Bridging the Gap Between Commercial Peel-and-Stick Wall Graphics & Professional Home Décor, focuses on the technology used for these applications. Our expert panel of speakers cover topics such as what equipment to purchase, what to look for when purchasing, and the various applications you can offer with the equipment you currently have. Watch the first episode, sponsored by TVF, above.