Consider a "Failure Wall" for Your Shop, and More Tips for Wide-Format Printers in August
Plus, it's time for PSPs to tap into the emerging market of augmented reality.
TECHNOLOGY


Interactive Opportunities

Ever since the launch of the widely popular augmented reality (AR) Pokémon Go mobile game in 2016, AR Technology has been on the rise. AR involves superimposing computer-generated data onto existing real-world views, which makes the technology accessible via your smartphone. The possibilities at the juncture of digital print + AR are vast and virtually untapped, especially in the wide-format space. Imagine scanning a concert poster and the band appearing right before your eyes, persuading you to buy tickets. Or a construction wrap that gives a tour of the finished retail space. Now is the time to set your business apart by tapping into this emerging market.
SELF WORTH


Cross It Off

If you use a to-do list to guide your task choices through the week, leave your "done" items at the top as you knock them off, suggests productivity website Lifehacker. The feeling of accomplishment will help you get through other items over the course of the week.
INNOVATION


Failure Wall

If risk-taking, innovation, and transparency are habits you want to promote in your business, you may want to consider a "failure wall" – a flat space where you and staff can share your "growth lessons" with each other. "Something magical happens to failure when it's openly acknowledged," writes business author Jeff Stibel in a column for Bizjournals.com. "Paradoxically, it becomes less of a big deal. The idea of failure is often the elephant in the room that no one wants to mention."
ONLINE


This Email Will Self-Destruct

Ever wanted an email address that you could discard like a pair of disposable chopsticks? 10 Minute Mail (10minutemail.com) is for you. The service sets you up with a self-destructing email address that expires in – yep – 10 minutes. Your temporary inbox works just like regular email, allowing you to forward and respond to messages. Whitepaper downloaded, anonymous comment posted, whatever – once you're done, pull the pin and walk away.
APPLICATIONS


Expand Your Offerings

Diversification of the print and cut industry has broadened a large range of wide-format applications. Among the most popular are vehicle wraps that use eye-catching graphics, window tinting, and protection films. However, today's technological advances mean that a wide variety of materials, such as reflective films, heat transfer materials, and cardboard, can now be printed and cut in wide format. Integrated printer/cutter machines can also customize stunning, decorative elements on large-scale, die-cut window promotions and interior wall graphics.
HYGIENE


Oral Exam

Need a break from the production floor? Take a dental hygiene break (brush gently, floss, rinse): "It can do wonders for your mood," says online business publication, Quartz.

Advertisement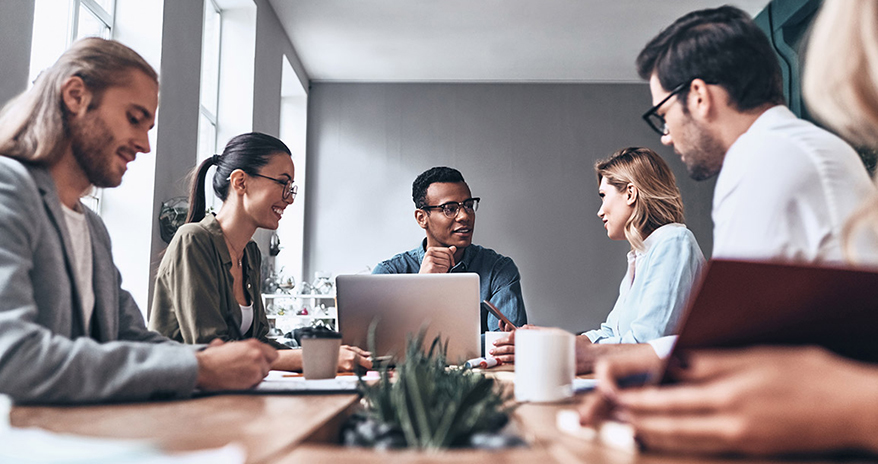 MANAGEMENT


Hold Your Piece

According to business consultant Simon Sinek, author of Start with Why, the typical business meeting follows this pattern: The manager outlines the problem, says what he thinks, and then asks staff for opinions. But by then, it's too late, Sinek says.

The direction of the discussion has already been set. The ability to hold your opinions has two benefits, he says. "One, it gives everyone else the feeling that they have been heard. And two, you get the benefit of getting to hear what everybody has to think before you render your opinion. Simply sit there, take it all in. The only thing you're allowed to do is to ask questions. And at the end, you will get your turn."