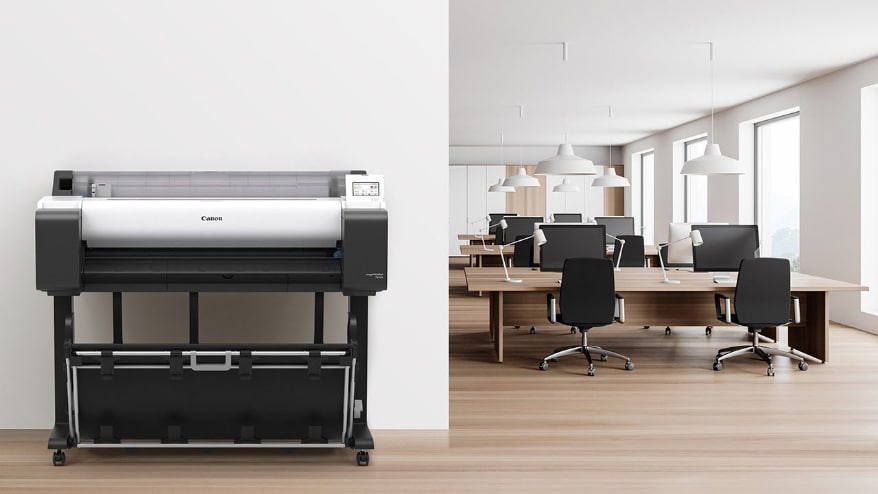 Canon ImageProGraf Presses

Eleven new models added to series.
Canon has added 11 new entry-level models to its imageProGraf large-format inkjet press series: 36-in. TM-355/TM-350/TM-340 and 24-in. TM-250/TM-240 models, plus multifunction scanning configurations. Designed for applications such as posters and displays, the printers offer newly formulated magenta ink and water-resistant all-color pigment ink for long-term display, new L-Coa Pro II image processing engine for high-speed printing, flat top design for simple roll paper loading, and more.
POST CATEGORIES
MANUFACTURER: Canon USA
PRODUCT CATEGORY: Flatbeds + Superwides
APPLICATION CATEGORY: Retail and Point-of-Purchase; Interior Décor; Art + Photography
SPONSORED VIDEO
Printvinyl Scored Print Media
New Printvinyl Scored wide-format print media features an easy-to-remove scored liner for creating decals, product stickers, packaging labels, and more. The precision-scored liner, with a 1.25" spacing on a 60" roll, guarantees a seamless and hassle-free removal process.