What If I Believe the Customer Is Telling the Truth and My Employee Is Lying?
We offer ways for you to expose the fib in this month's "Ask Big Picture."
What's the best way to remove glitter from the carpet?
There's no way around it – this is a job that ends with you on your knees. To be sure, start with a vacuum cleaner, going over and over the area. But sooner or later, you'll have to get up close with the floor. Members of sister publication INSTORE's Brain Squad suggest using a lint brush or roller, or getting imaginative with something that does a similar job, such as a balloon, sticky tape, or masking tape wrapped around your hand (sticky side out, of course) or even a wet paper towel. Then, methodically pat the glitter with your hand.
What are some ways my shop can be more socially responsible?
Corporate social responsibility (CSR) is a self-regulating business model that helps a company be socially accountable to itself, its stakeholders, and the public. Initiatives include philanthropic efforts, sustainability campaigns, diversity and labor practices, and supporting and/or creating volunteer programs. The Bernard Group, a visual merchandising company, completed the following initiatives. Considering doing something similar in your business.
Environment


Created a sophisticated recycling system, which has greatly increased the efficiency, material type, and amount being recycled. In 2019, they recycled 69 percent of their total waste.

Workplace


Conducted quarterly all-employee town halls hosted by the CEO, created a bonus plan that rewards each employee based on the company's annual performance, and launched LinkedIn Learning, free to all employees to help them develop personally and professionally.

Community


Hosted a clothing drive for "Dress For Success," sponsored the St. Jude Red Carpet for Hope 2019 Gala benefitting St. Jude Hospital, and led a company volunteer food packing event.
Advertisement
My neighbor asked me if I'll take on his 16-year-old son as an unpaid intern this summer to give him some experience. What are the legal ramifications?
The Labor Department's Wage and Hour Division has specific criteria governing unpaid intern programs. Among them:
The internship is for the benefit of the student.
The employer derives no immediate advantage from the activities of the intern.
The intern cannot be guaranteed a job at the conclusion of the training period.
If those conditions are not met, the intern is considered an employee and is entitled to minimum wage and overtime pay.
What should I do if I have reason to doubt an employee's account vs a customer's account of what happened to their prints?
Go full Columbo. Be polite and conversational, but also persistent. Ask for fine details and keep bombarding the person with open-ended questions that require them to expand on their story. Requests for fine-grain particulars and story embellishments ratchet up the person's "cognitive load," psychologist Edward Geiselman told the New York Times recently in a story about how interrogators work. Throw in an unexpected request – like illustrating events with a pencil and paper, or retelling the story starting at the end – and a liar's account will begin to break down. Spending the mental processing power needed to keep a story straight, Geiselman says, "essentially puts them at the edge of their ability to function cognitively." Because of this, people fabricating a story often show physical signs of thinking hard, such as blinking less and gesturing less, on top of being generally evasive and eager to change the topic. Things not to do: Interpret nervousness as a sign of untruthfulness (it's actually a bad indicator), verbalize any unfounded allegations, rush off to the police with your suspicions, and no evidence – they'll just turn you away.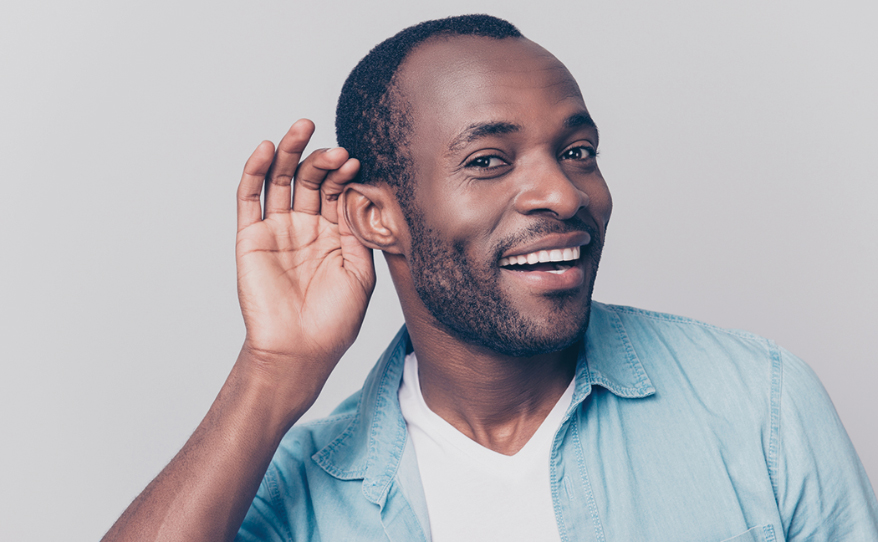 My sales team seems oddly unmotivated. Any ideas?
The standard advice to deal with such overwhelming situations is to do one thing at a time: Pick one small, well-defined task for your staff and tell them to focus on that only until it's complete, then move on to the next. Once they feel they're making some progress, the outlook changes, and from everything feeling hopeless, there arises motivating possibility. Find small, constructive things your staff can do and try to set aside the apocalyptic visions.
Apart from telling them to talk less, how do I get my staff to become better listeners?
Robin Dreeke, a former head of the FBI's Behavioral Analysis Program, says the secret lies in an appreciation that good listening is more than simply shutting up. "Listening is having nothing to say. There's a difference there. If you just shut up, it means you're still thinking about what you want to say. You're just not saying it," he writes in It's Not All About Me: The Top Ten Techniques For Building Quick Rapport With Anyone. The reason is your staff can tell you're not focused on what they're saying. Instead, Dreeke suggests, do this: "As soon as you have that story or thought you want to share, toss it. Consciously tell yourself, 'I am not going to say it.' All you should be doing is asking yourself, 'What idea or thought that they mentioned do I find fascinating and want to explore?'" Get your staff to take such an approach in their interactions with customers, and the results could potentially be revolutionary. No sales pitches. Just responding to what customers are telling them. That's listening.
Advertisement