What Do Retail Clients Look for in a Print Provider? This and More of Your Questions Answered for August
Plus, we offer some basic tips for looking professional in video calls.
Do you have any tips for looking professional in video calls?
For things not to do, type "video calls gone wrong" into Google and spend 10 minutes having a good laugh (key learning points: wear pants, close the bathroom door, stash your bong … ). After that, trust your common sense and stop worrying how you're going to look or sound. Scott McKain, the CEO of consultancy Distinctive Presentations, touched on this during the recent AGS Virtual Conclave: "You don't have to be a news anchor or a television personality. What you really want is to be sincere, to be yourself, to make a personal connection when you can't be face to face," he said. You may also want to investigate using a video email program to send a video message as a follow-up to an in-office visit.
My husband is conservative by nature, but it can be hard when your partner is so pessimistic about every new project you suggest. How can I convince him that growing a business involves risk?
Don't be too hard on pessimism – it has its uses, especially in business. The key is to know when a situation warrants caution and when it calls for take-that-leap bravado. One good way to know is to ask yourself, "What's the cost of being wrong here?" If the cost of failure is high, such as you'll lose a lot of money, be sued, or someone will possibly get hurt, then optimism is the wrong strategy. If it's simply a loss of your time, energy, or even a threat to your self-view as someone who never makes mistakes, then go for it. We expect that when you put it like that, your husband will get behind most projects. And if he still can't stop worrying, suggest he learn worry postponement techniques, which often involve setting a later time and space to think about these worries (just not now when there's work to be done).
How do I keep improving as a manager?
Set SMART, achievable goals (progress is a huge motivator), keep learning, and finally, get feedback, even if it's self-generated. In his timeless classic on management, The Effective Executive, Peter Drucker, argued monitoring yourself was the best way to gauge how you are progressing. "Whenever you make a key decision or take a key action, write down what you expect will happen. Nine or 12 months later, compare the actual results with your expectations … Practiced consistently, this simple method will show you within a fairly short period of time, maybe two or three years, where your strengths lie."
After years away, I returned home and took over our family's print shop. Along with the business, I inherited two difficult, long-term workers. They resist any changes I try to make and don't seem interested in stretching themselves. Yet I don't know if I could run the store without them and don't think I could replace them at the same pay.
There are a bunch of issues here, but they all seem to stem from your reluctance to act. If you don't trust your industry knowledge, bring in an outside consultant to set up structures so the business can operate properly without these recalcitrants. At the same time, have in place incentives to motivate and upgrade the skills of workers. If they can't be "retooled," get rid of them. Take advantage of the downturn to hire genuine staff assets. It sounds like these "indispensable" employees are making your life miserable. Bad businesspeople are masters at coping, and living with, bad situations. Change it up.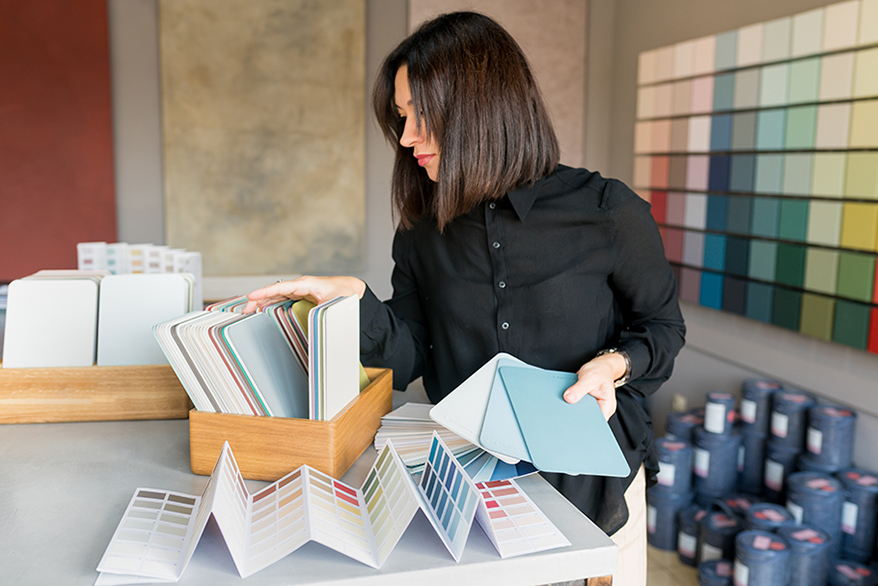 Advertisement
What are your retail clients looking for in a print provider?
Kraig Kessel, co-founder of Kraido, a San Francisco-based retail design studio specializing in brand design, development, and management, says:
We want someone who can be consultative, problem solve, and provide input – not just do the job at hand.
We want someone who has specific types of print equipment to handle what we need.
Someone who can provide test print samples and is willing to work with us to fine-tune the print.
A reasonable and competitive pricing model is always important, as is the ability to meet aggressive timelines.
Because we do large national programs, we need printers that can cover the entire country and can print from various parts of the country; otherwise, we source multiple print providers that can handle items regionally.