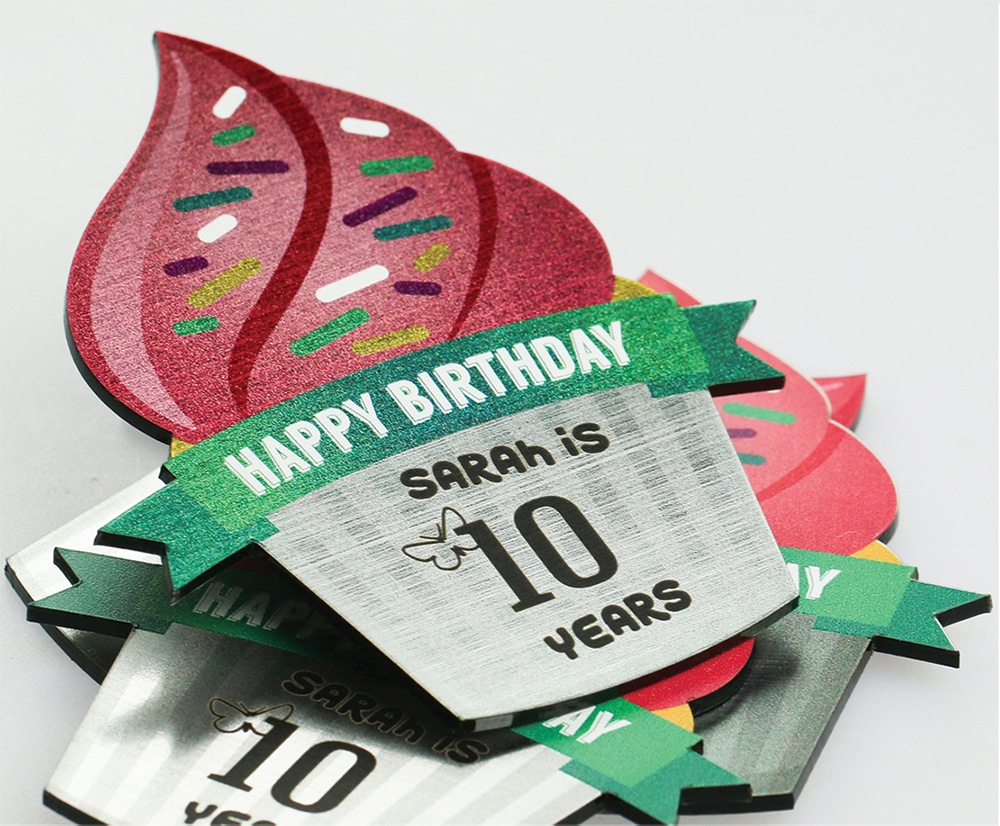 Trotec Laser Print-Receptive Plastics
Designed specifically for printing with UV and LED curing inks.
Trotec Laser has launched an extended line of their Digital Print Series (DPS) laser and engraving materials. The print-receptive plastics are now available in a wider range of surface finishes, including matte and gloss colors, and mirrored, radiant, and brushed metal finishes. The plastics were designed specifically for printing with UV and LED curing inks. DPS materials are comprised of a modified-impact acrylic core, and a pre-treated surface for ink adhesion.
The products are intended for applications that combine printing, laser engraving, and laser cutting, as well as print-and-cut applications such as interior signs, decorative signage, P-O-S displays, badges, and more. Trotec lasers can process up to 170 in/sec.
POST CATEGORIES
MANUFACTURER: Trotec Laser
PRODUCT CATEGORY: Media + Substrates
Advertisement
SPONSORED VIDEO
Interior Décor and Textile Printing: What Equipment Do You Need?
The First Installment of the new Interior Décor and Textiles Webinar Series, Bridging the Gap Between Commercial Peel-and-Stick Wall Graphics & Professional Home Décor, focuses on the technology used for these applications. Our expert panel of speakers cover topics such as what equipment to purchase, what to look for when purchasing, and the various applications you can offer with the equipment you currently have. Watch the first episode, sponsored by TVF, above.