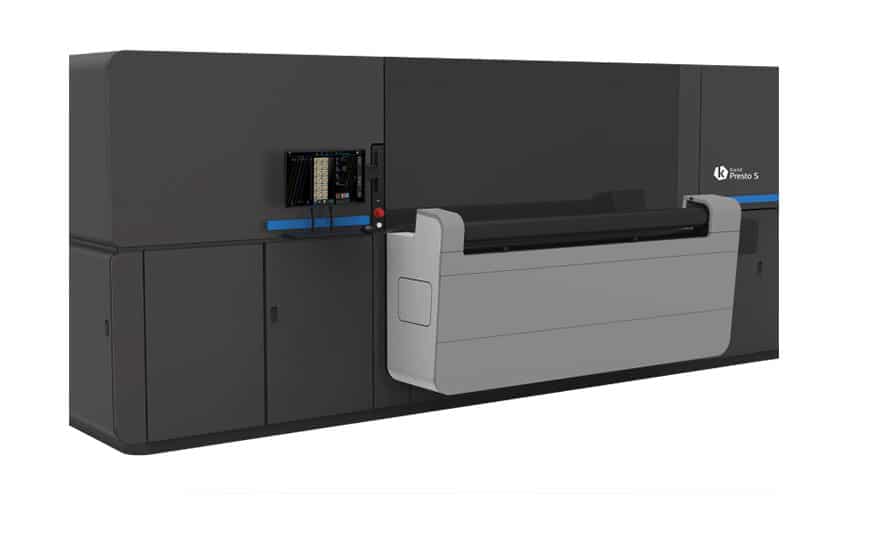 Kornit Presto RTR Direct-to-Fabric Printer
Positioned as a more sustainable press with waterless printing.
Kornit Digital has launched the Presto roll-to-roll, direct-to-fabric press, engineered to image a variety of fabrics including synthetics, naturals, and blends. The 70.8-in. press is positioned as a more sustainable printer with waterless imaging, according to the company. Water-based NeoPigment Robusto inks and Fixation on the Fly technology inject fixation fluids through the printheads onto the fabric to eliminate the need for pre- or post-treating fabric, while NeoPigment Robusto Softener offers on-demand, dry digital softening for fast fashion applications.
Additional features include compatibility with any RIP software, integration with web-to-print platforms, and more.
POST CATEGORIES
MANUFACTURER: Kornit Digital
PRODUCT CATEGORY: Wide-Format Printers
APPLICATION CATEGORY:Digital Textile Printing
Advertisement
SPONSORED VIDEO
Sponsored by Big Picture Magazine
Women in Wraps Session
Women in Wraps Panel Session hosted by Big Picture Editor-in-Chief, Adrienne Palmer during ISA's Virtual Wrap Experience.