How Digital Printers Can Find Opportunities in Home Décor in 2023
You can start by identifying patterns and trends in your own purchase orders.
BEFORE WE HEAD into the new year, it's important to address the elephant in the room: We're experiencing an economic downturn, out-of-control inflation, and there's debate about a looming recession, which is causing further instabilities. What print businesses have learned over the past two years is how to pivot (the official word of 2020). As we press forward, the pendulum will swing back, but ultimately those who are the most creative and adaptable will survive. The best time to innovate is during these times of uncertainty. The print industry can tap into this, whether you're a PSP, manufacturer, or reseller.
Now, I wouldn't call myself a dedicated Gary Vaynerchuk follower, but I've always liked his style and no-nonsense approach. On LinkedIn he recently said, "If you're a good enough [business] operator, it's always a good time to open a business, if you're passionate and you understand what to do." Simple, and he isn't wrong. If I had my own wide-format printing business, I would take the survival skills I acquired during the pandemic and put them to the test. Have you always wanted to work with designers in the booming interiors market? Rebrand or start a new print division. Love the versatility of renter-friendly adhesive-backed wallcovering? Start offering it within your suite of substrates; there's nothing wrong with baby steps before printing on full-blown commercial wallcovering. (Just market yourself properly so you're in alignment.)
Of course, you'll have to identify the signals of change from an industry level, and from your customer base, to determine what's best for your business before making any investments. Take one of the largest, most critical biannual interiors shows, High Point Market in North Carolina. According to Furniture Today, attendance was up almost 9 percent compared to the fall market of 2021, and international attendees and buyers were up a whopping 45 percent as travel restrictions have finally been lifted. That means wholesale orders are being placed. As several interior design industry media outlets reported, conversations were less about supply chain issues and more about discounting furniture and décor to move existing inventory and make room for more.
It's also important to understand how the pandemic impacted the interior décor market, both in the short and long term. On one hand, we were cooped up at home during lockdown and decided to quickly redécorate, but on the other? Furniture purchased by consumers during the pandemic hasn't necessarily withstood the test of time, leading to similar sustainability concerns and environmental issues as fast-fashion. In a The New York Times article exposing issues stemming from fast furniture stated, "Americans bought piles of furniture during the pandemic, with sales on desks, chairs, and patio equipment jumping by more than $4 billion from 2019 to 2021, according to a market data company. And a lot of it won't survive the decade."
Advertisement
What this means for you is a potential opportunity to tap into the home furnishings segment by offering customization to designers – if you have the proper digital textile printing capabilities to do so.
(For a deep dive on digitally printed textiles, read Kathryn Sanders' columns at bigpicturemag.com/thefilament.) Historically, premium and luxury interior brands do much better during economic downturns than mid-tier or value-driven brands. So, if you can offer bespoke digitally printed textiles, start paying attention to design markets; commercial and consumer markets are still spending, but it might take a little more digging to know where and what. It's important to notate that renovations are currently outpacing new builds, a clear shift within construction spend.
Another consideration for your strategic planning and business development efforts within the home space is the aspirational side of the market. It's why you keep seeing celebrity ranges and décor lines popping up time and time again. Years back, one of the angles I often talked about were capsule collections and collaborations and how digital printing was prime to offer customization at scale. Since then, new launches and ranges have only accelerated as consumers use social media platforms like TikTok to search for or express their own aesthetic. Furthermore, interior designers, even fashion designers, are building their own lifestyle brands and turning to domestic manufacturers and digital print companies to create their own textile and wallcovering ranges. Add the great resignation to the mix and you could find yourself connecting with several entrepreneurs and design professionals looking for someone with your services to help build their offerings.
Advertisement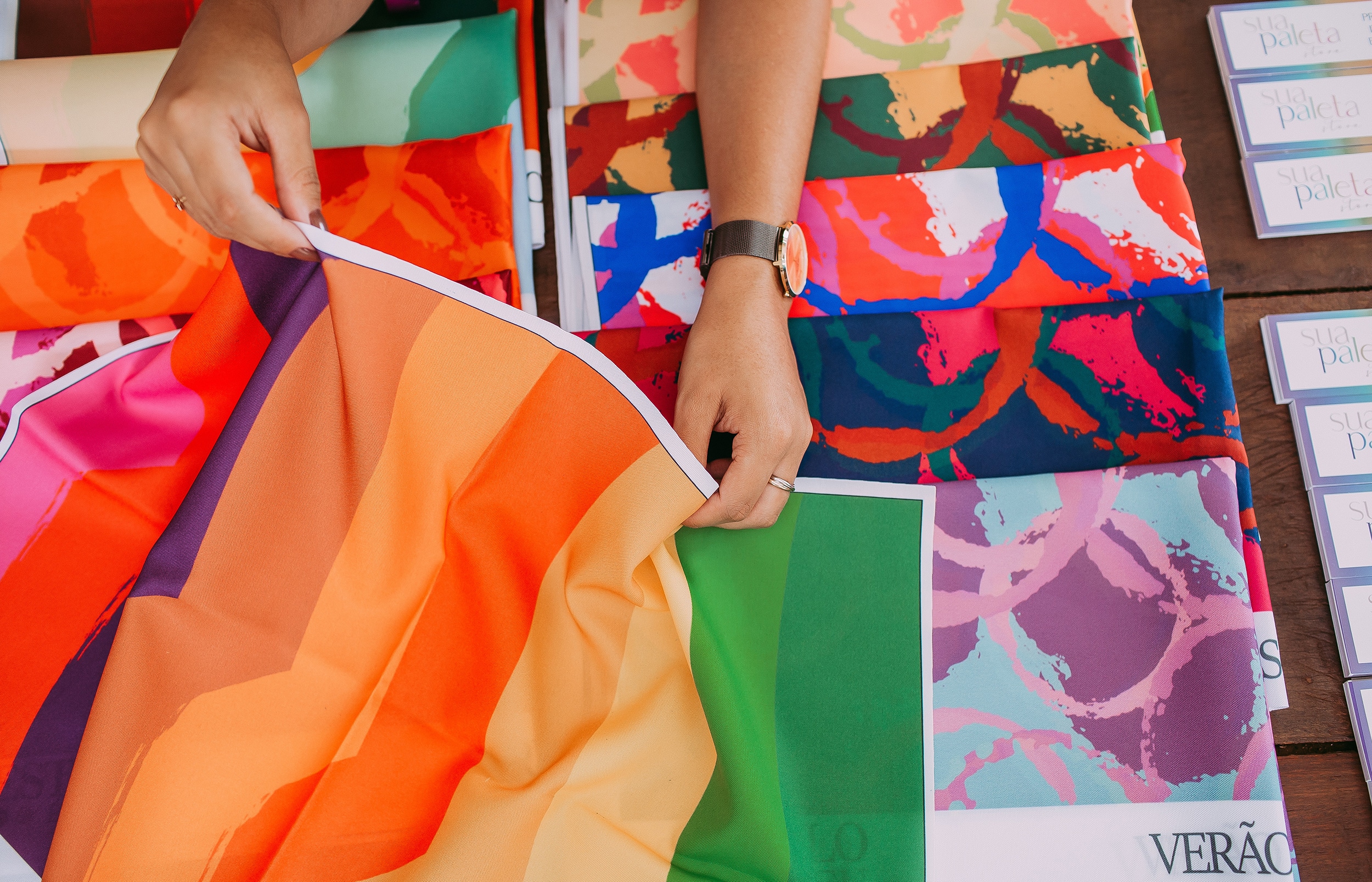 And finally, one of the most powerful benefits you already have to offer, and one you should be promoting heavily, is the sustainability factor. It's no longer a secret that near-shoring, local manufacturing, and distribution can lower a brand's overall impact on the environment. Consumers and industry professionals are looking for companies that aren't adding to the already overwhelming environmental crisis, so flex your capabilities as a digital print professional by educating your prospective clients on the value of digitally printed wallcovering and interior décor. A quick online search will show you the number of interior designers and creatives starting their own home décor ranges, and specifically, proudly stating their products are digitally printed for the very reasons above, and so many more.
With only a few weeks remaining this year, block time to reflect on your incoming POs over the past 12 months and look for patterns and trends. Don't forget to come up for air! Look beyond the print industry and assess your customers' customers (the best place to prospect, IMHO) and you'll discover many niche markets with healthy margins.
PHOTO GALLERY
(4 IMAGES)