Email Must Die
Why you should focus on your front
office operations.
PRINT SERVICE PROVIDERS understand the need to optimize and automate print production. Files are prepared for printing. Materials are ordered and staged. The capabilities, capacity, and uptime of equipment are carefully choreographed. The back-office operations (i.e. production floor) are not flawless, but seasoned operators and supervisors keep the operation running as smoothly as possible. Far less attention, however, is paid to the front office operations. The interaction and onboarding of customer orders are filled with manual processes that are eating away valuable time from production while also providing a lackluster customer experience.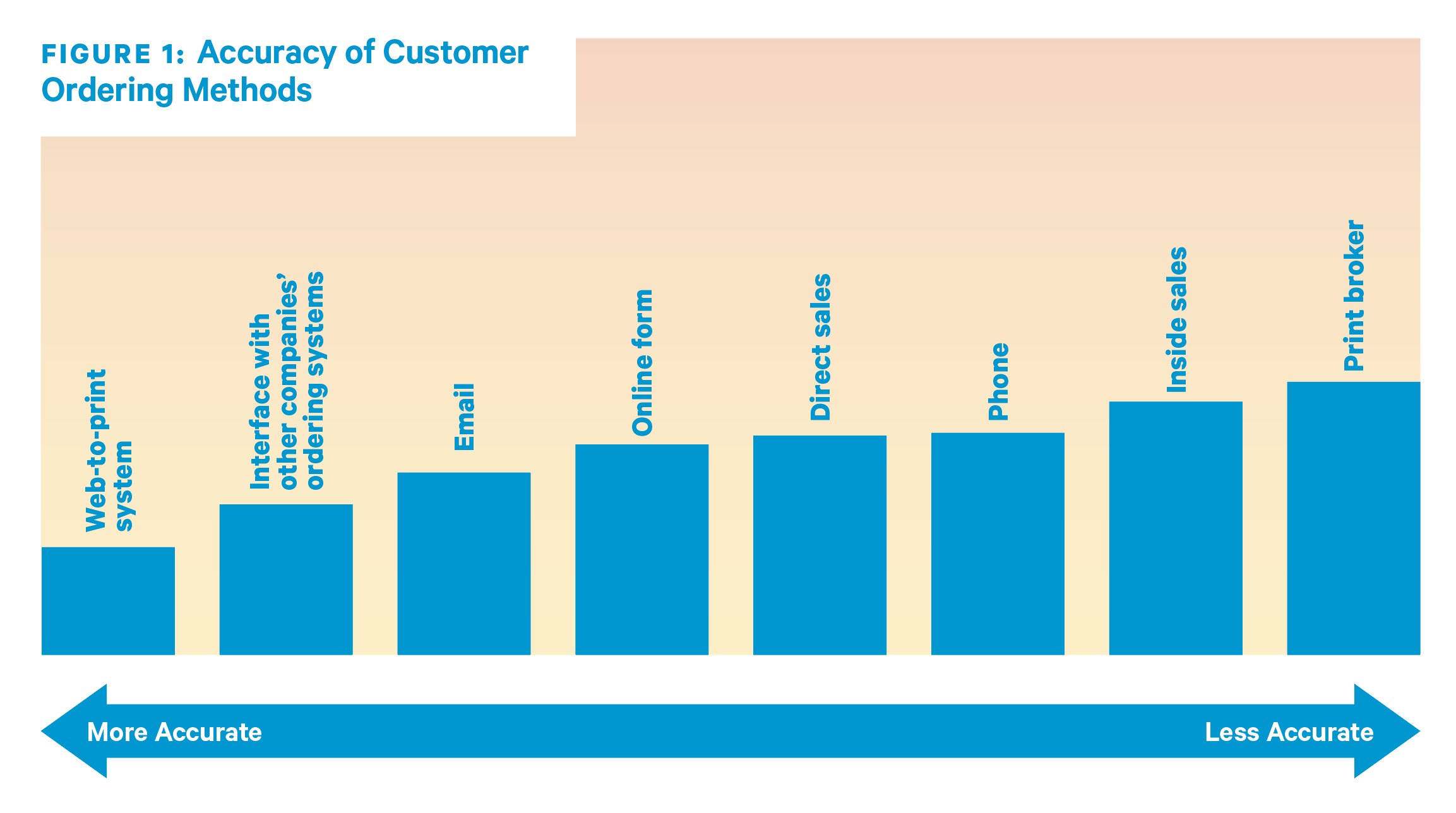 PSPs receive customer requests and translate those into estimates using people. The process may start with a conversation between your outside sales representative and customer. Whether in-person, by phone, email, or virtual conference, the speed and accuracy of the order depends on the interpretive and detail-oriented skills of your sales rep. By the time the request reaches your internal customer support representative (CSR) and estimator, the request has already gone through several interpretive gyrations. It can resemble the telephone game you may have played with friends around a campfire where the original intent and phrase started by the first person never makes it to the last person in the chain of communication.
This is not isolated, nor a judgement on salespeople. There are many other manual methods for orders to arrive at the shop: print brokers, brands, advertising agencies, and directly from customers. They all suffer from the same issue. Your staff, particularly your CSRs, must become heroes by using all their past customer and institutional knowledge along with their intuition to pull out the details.
THE HIDDEN COST OF EMAIL
The greatest hindrance to the job onboarding process (capturing the customer's request and files needed for print production) is also one of the most ubiquitous forms of business communication: email. The "2021 North American Software Investment Outlook" research conducted by Keypoint Intelligence found that 93 percent of print shops allowed the customer to place orders by email, which accounted for 35 percent of the total orders placed. Email causes several issues:
The data is unstructured, meaning customers can provide too much, too little, and extraneous information.
Email correspondence can be difficult to track and consolidate, much less share critical points across the print shop staff.
Increased labor costs to receive orders due to the additional client interaction required for receiving and transposing critical details.
The need to re-key information into a print MIS solution or similar software, which can increase the potential for errors when quoting the order and further downstream automation.
Instead of relying on people as the process, the best practice is to use systems as the process. Systems to improve job onboarding can include web-to-print, direct connections to your customer's purchasing software (through an API or EDI connection), a customer-facing portal to your print management software, or even a well-designed online form. These types of systems offer self-service to your customers and provide a structured way to provide critical details to shop staff to quickly return a quote.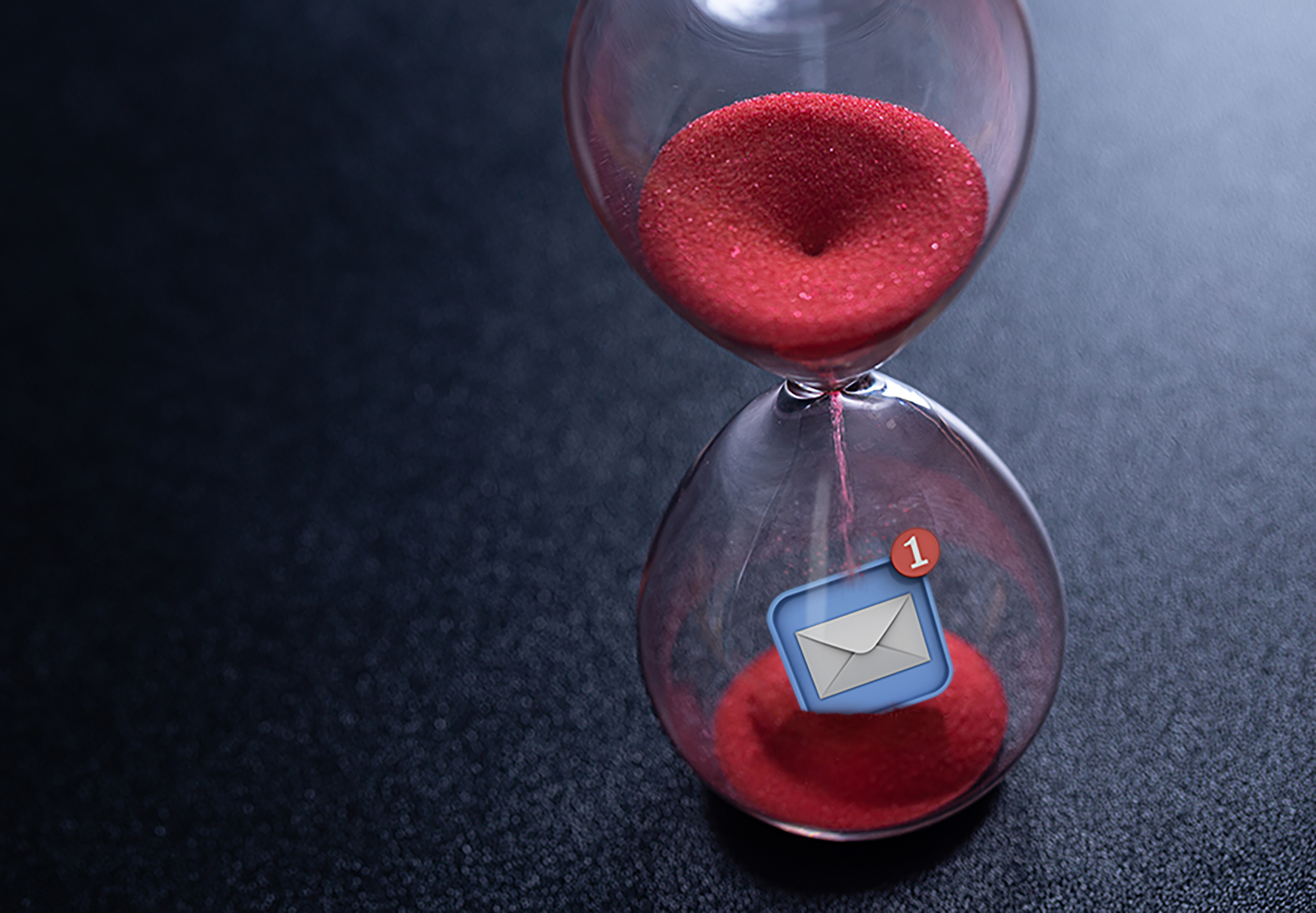 EMAIL IS RUINING YOUR CUSTOMER'S EXPERIENCE
The back-and-forth between your staff and customers to receive their order details costs time. Print shops averaged 3.2 emails totalling more than 14 minutes per order to capture the critical details from the customer. More importantly, it took print shops an average of 91 minutes to return a quote to the customer if the request originated through email. Email took almost three times longer than the more automated methods of web-to-print or direct connection to the customer's business systems (API/EDI).
In a world of choice and instant gratification, customers can use that delay returning their quote to find another provider that is more responsive to their needs.
Fast turnaround times are also important to your customers that often practice just-in-time fulfilment. The delay in quoting eats away at the total production time available before the customer needs to receive the order. For delivery timeframes measured in weeks, this may not be an issue but, for same or next day delivery, it is crucial.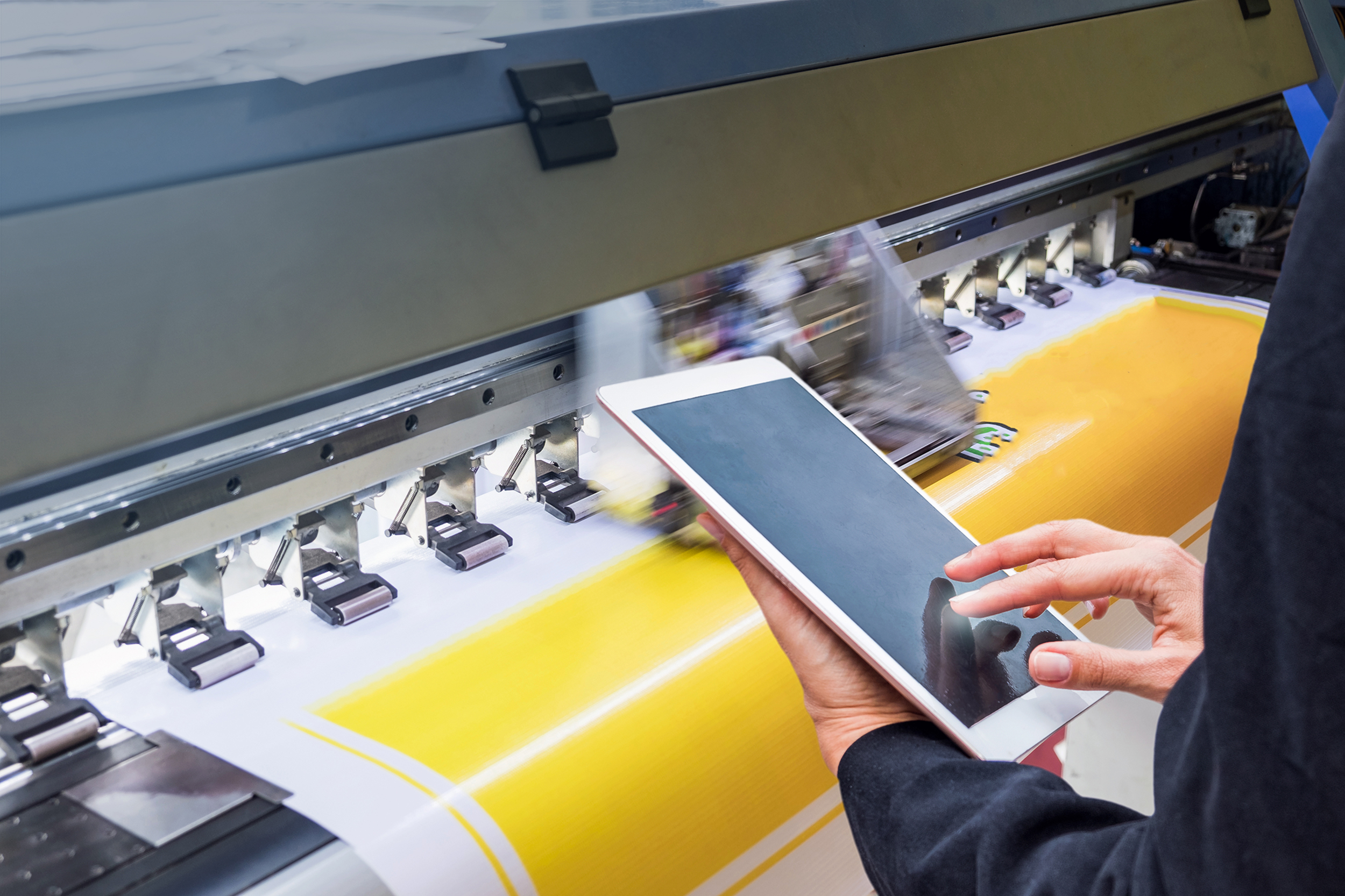 FOCUS ON YOUR FRONT OFFICE OPERATIONS IN 2021
The past year has shifted the way consumers and businesses purchase everything. Now more than ever, your customers are going to expect to order printed signage with the same ease and speed as ordering consumer products online. The only question is, "Are you going to abandon email for receiving orders before your customers leave you?"
Maximizing Output with Automation
A shift is underway for sign and display graphics producers that will force a change in strategy and operations. As more capable printing equipment is placed, the industry's production capacity increases. Now is the time to start building automation into your production workflows to succeed in the shift. We asked the Brain Squad: How are you maximizing output with automation?
We are implementing a highly customized web-to-print system that streamlines the design, proofing, and press process. It includes extensive color management for corporate brands. The direct-to-press process shortens leads time and allows those with the ability to provide production-ready art a better price with quicker delivery. — Cain Goettelman, FLS Banners, Sturgeon Bay, Wisconsin
I am not at this point. — Christine Walsh, Alpha Graphics, Baltimore, Maryland
We are investing the majority of our automation efforts currently on the front-end on items like web-portal based ordering methods, cloud-based proofing, and prepress/layout/ganging automation. — Wade Neff,  Strategic Factory, Owings Mills, Maryland
Other than better tracking workflow we are not in the process of automation. — Pete Brunner, Full Sail Graphics & Marketing, Huntington Beach, California
Increasing direct flow from website to production. — Jon Sherman Flavor Paper, Brooklyn, New York
Laser cutting fabric and automated sewing. — Rick Mandel, Mandel Graphic Solutions, Glendale, Wisconsin
Not enough. That said, we use Cyrious Control and Onyx. They're only as good as the data input. To do this right, it requires an internal champion with the knowledge, drive, and bandwidth. — Jim White, Go Graphix, East Longmeadow, Massachusetts
Our production department is automating print/cut files as much as possible. We're also fine-tuning our hot folders to perform repetitive tasks and maximize efficiency of the RIP software. — Rob Matthews, M3, Greensboro, North Carolina
Worksite signs are a big business, as well as golf signs. We have already been contacted by two associations that outings are on. We would love to invest in a CWT worktable, to make mounting a breeze. Currently using Big Squeegie. It's time to automate this position. — Tommy Melendez Master Graphics, The Bronx, New York City
SPONSORED VIDEO
Sponsored by Big Picture Magazine
Women in Wraps Session
Women in Wraps Panel Session hosted by Big Picture Editor-in-Chief, Adrienne Palmer during ISA's Virtual Wrap Experience.