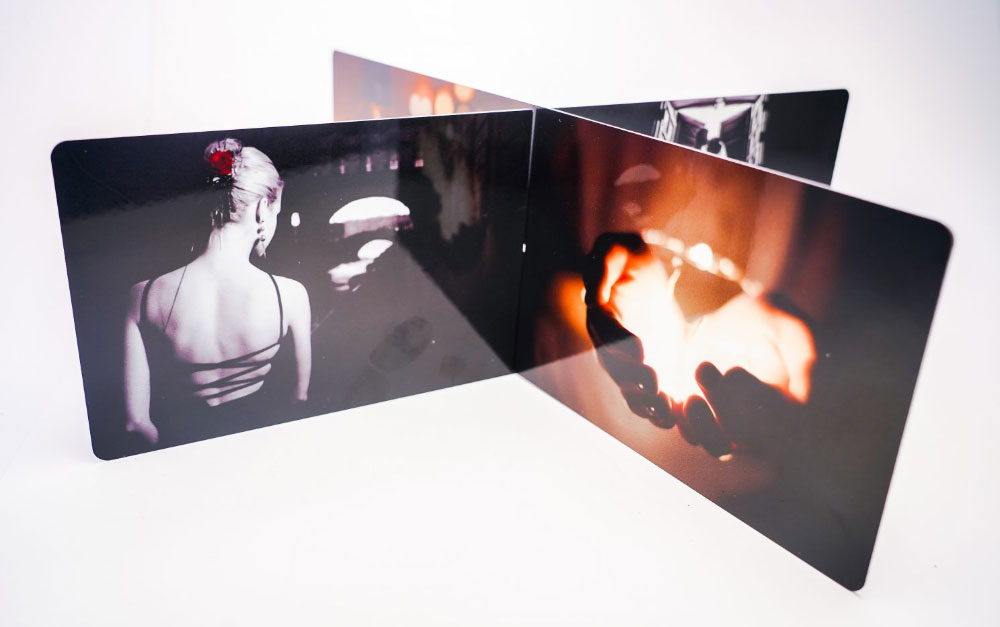 Duraluxe Sublimation Panels DURALUXE
Aluminum sheets and bendable blanks in a variety of finishes.
Duraluxe offers two lines of aluminum sublimation blanks: Duraluxe Panels and Duraluxe Bendables. Duraluxe Panels feature an aluminum base with Chrome-Free pretreatment to prevent oxidation and 6-mil polyurethane powder coating for durability. The eco-friendly panels contain no VOC and are designed for odorless heat pressing; outdoor UV fade resistance for 5 years; chemical, graffiti, scratch, chip, and moisture resistance; and Class A Fire resistance. The company reports the media can be sheared, drilled, and finished with CNC routers without chipping. Duraluxe Panels are offered in 10 finishes including glossy, clear-matte brushed aluminum, satin, matte, canvas/texture, Saltlake, Wallsky, Icetouch, glow in the dark, and Thermo; an antimicrobial additive is also available. Sheets are offered in a variety of sizes up to 48 x 96 in.
Duraluxe Bendables offer a two-sided glossy powder-coated aluminum interior that enables sublimating on both sides simultaneously, the company reports. After the sublimation process, Bendables can be bent along a prescored groove to create products such as easel frames, phone stands, trays, taco holders, napkin holders, bookends, and more. Available in widths up to 57 in.
POST CATEGORIES
MANUFACTURER: Duraluxe
PRODUCT CATEGORY: Media + Substrates
APPLICATION CATEGORY: Art + Photography
Advertisement