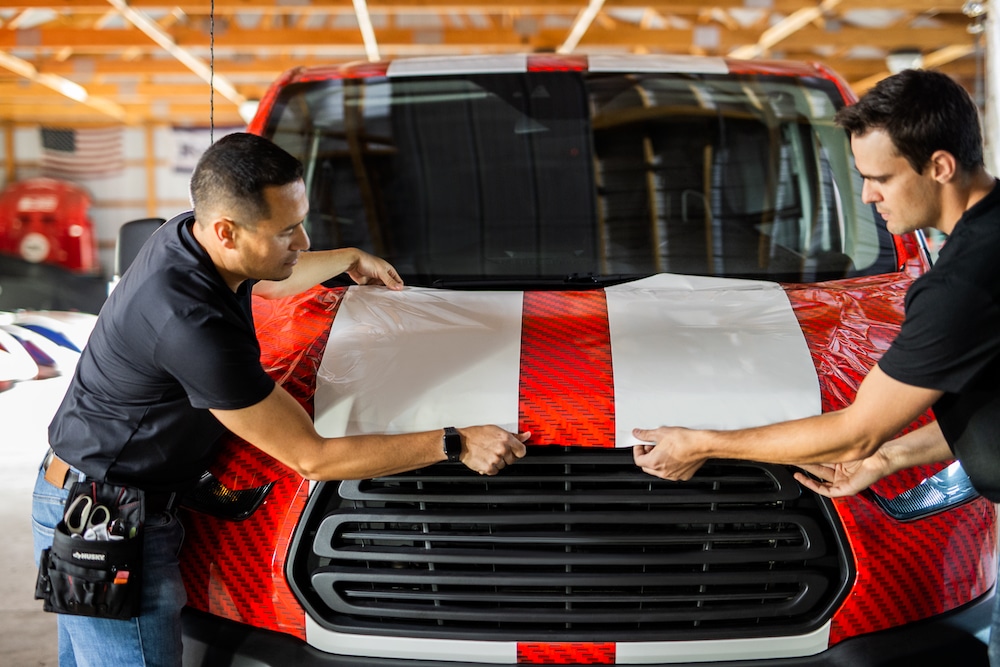 3M Vehicle Wrap Film



Highly conformable vinyl and overlaminate, the company reports.
3M has revealed 3M Print Wrap Film IJ280 and 3M Gloss Wrap Overlaminate 8428G for commercial vehicle applications. Print Wrap Film IJ280 offers 3M Complyv4 Air Release for smooth application and a proprietary solvent acrylic adhesive engineered for optimized initial tack, slide, and repositionability, according to the company. The film is engineered to conform with less heat and remove cleanly.
Gloss Wrap Overlaminate 8428G is a transparent, 1.2-mil cast overlaminate designed for enhanced UV durability, clarity, and lifting resistance, plus a gloss finish for a "wet paint" look. The media is said to offer high conformability for compound curves and deep recesses.
Both products are available in widths from 30 to 60 in.
POST CATEGORIES
MANUFACTURER: 3M
PRODUCT CATEGORY: Media + Substrates
APPLICATION CATEGORY: Vinyl Wraps + Graphics
Advertisement
SPONSORED VIDEO
Printvinyl Scored Print Media
New Printvinyl Scored wide-format print media features an easy-to-remove scored liner for creating decals, product stickers, packaging labels, and more. The precision-scored liner, with a 1.25" spacing on a 60" roll, guarantees a seamless and hassle-free removal process.