3 Key Elements of Effective Time Management for Wrap Installers
Time is money. Here's how to make the most of it.
PEOPLE OFTEN ASK how I'm able to run a growing print and installation business, stay active as an industry trainer, participate on three industry boards/committees, and write this column, all while being a single mom and maintaining a personal life. I'd like to say it's been easy, but I didn't start with all of that on my plate. Over the years, I've had to rewire my brain to be more organized and to adopt a more disciplined mindset about managing time.
After all, time is money (particularly for the solo installer). Managing it wisely can improve productivity, reduce stress, and help ensure success in both personal and professional aspects of life. Here are six key elements of managing time effectively enough to have a life without compromising installation deadlines:
Staying organized is the first step toward effective time management. Scheduling an install requires planning ahead, and planning requires being organized. Giving realistic timelines will save your butt in many ways while also keeping stress levels at bay. Always allocate extra time for projects. You never know when you might have a family emergency or need to reprint a panel (perhaps it was eaten by the laminator). Even if you're confident you can get a job done in less than six hours, consider scheduling the pickup for the next morning just in case.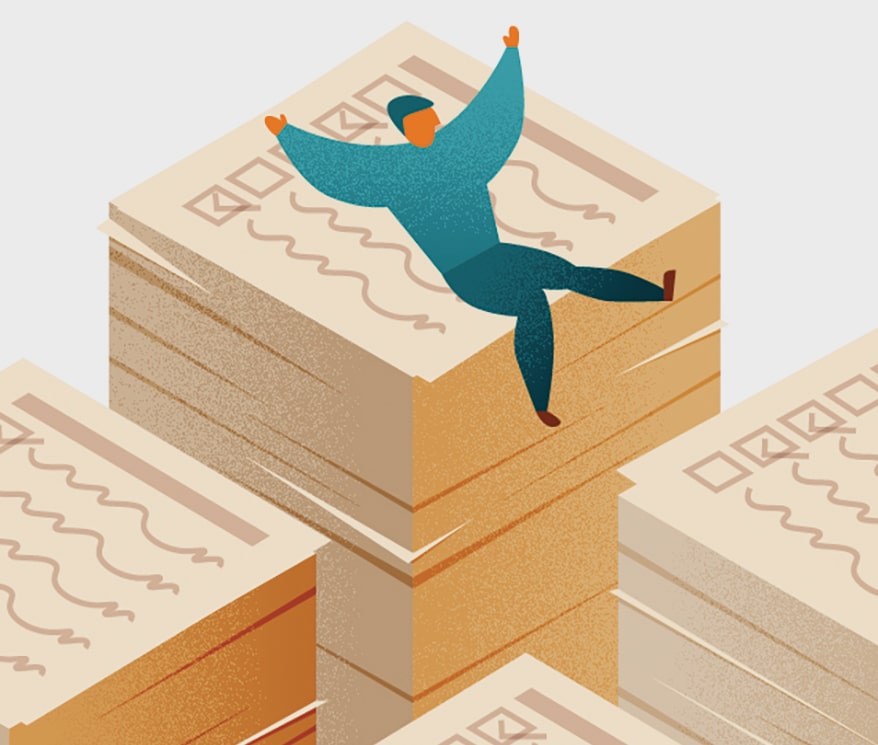 Also ensure you leave time to plan and prepare for the install process. Having all materials, tools, and equipment ready beforehand can reduce downtime once the job starts. Perhaps you keep it simple with gloves, squeegee, and blades, but different applications require different varieties of the same tool. If that describes you, keeping everything together in a portable case or pouch that's always ready to go can save time and headspace.
Once they arrive, get those graphics out of the box and take a close look. You'll be grateful you did if something is missing, such as labels identifying what goes where. Sure, you could rely on a 2D rendering, but why risk a mistake?
Advertisement
A clean, organized workspace is also critical. For one, you'll be less likely to lose tools and materials. For another, you never know who's going to come walking through your door. If it's somebody important, you'll want to make sure the shop looks presentable, and that you and your team are projecting the right image.
Managing and prioritizing tasks follows naturally from project planning. Consider distributing the workload by delegating tasks to others. You'll get more time to focus on your core responsibilities. You'll also ensure tasks are completed on time and to the desired standard. Prioritize projects based on their "hard" deadline and their importance. It might sound simple, but it's worth making a to-do list to hold yourself accountable.
"Time is the scarcest resource, and unless it is managed nothing else can be managed." — Peter Drucker
Communicating effectively is critical, particularly in setting realistic expectations and ensuring the client understands the timeline. Again, it's important to build yourself enough time for unexpected delays, but communication can help prevent the unexpected in the first place. A basic example is clearly communicate that vehicles be washed before the work begins. In the process, you might even avoid a worse delay, such as adding a day to peel off a previous wrap. A pre-job briefing can not only clarify these basic points, but also specifics about what the job will entail. For instance, you can make sure lines fall where they're supposed to, or that critical parts of a graphic don't intersect a door handle.
Pre-job briefings also provide a great opportunity to prevent misunderstandings. Maybe you don't replace badges after the wrap, but does the customer understand that? Or maybe you're wrapping a van. Upon delivery, the customer should expect to see a quarter-inch gap along the edges of the side window frame. After all, you've already explained this perceived defect – a natural result of forcing the material to settle into the depression by overlapping the edges, then cutting it clean – is necessary to prevent bubbling and other problems later.
Advertisement
Finally, keep in mind communication is a two-way street. Focus on listening before you talk, and you'll likely provide a better service. On the flip side, customers who feel like they have a real voice are more open to learning.
This is far from the only advice I can offer about managing time effectively. Be sure to read the next edition of the Competitive Wrap Installer in the Big Picture July/August issue for more advice on completing projects efficiently and delivering quality work on time.
SPONSORED VIDEO
Printvinyl Scored Print Media
New Printvinyl Scored wide-format print media features an easy-to-remove scored liner for creating decals, product stickers, packaging labels, and more. The precision-scored liner, with a 1.25" spacing on a 60" roll, guarantees a seamless and hassle-free removal process.